Goodyear 'Tires' Of Petroleum-Based Oil, Cooks Up Soybean Option
Care for a 'soy' tire?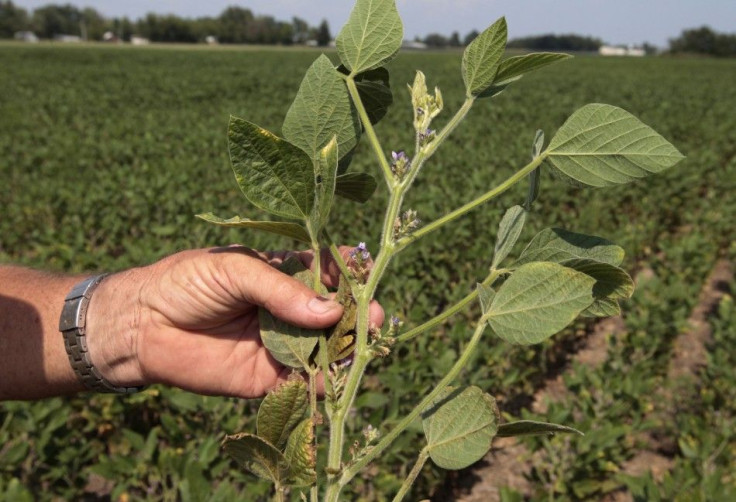 Soybeans are used to make tofu, but did you know they can also be used to make tires?
The Goodyear Tire & Rubber Company (NYSE: GT) announced this week that researchers at its Akron, Ohio-based headquarters discovered that soybean oil is not only an adequate replacement for petroleum-based oil; it's superior -- like 10-percent more superior -- in extending the life of a tire's tread.
The company said using the bean's oil could replace seven million gallons annually of the downstream petroleum product that the company uses in tire manufacturing. It plans to begin offering the tire to consumers by 2015 if testing proves the tire to be a viable product.
Workers at the company's Lawton, Okla.-based plant reported that the alternative ingredient also exhibited improved mixing capabilities. The development is being billed as a step toward greener technology.
"Consumers benefit through improved tread life, Goodyear gains with increased efficiency and energy savings and we all win whenever there is a positive impact on the environment," said Jean-Claude Kihn, Goodyear's chief technical officer, in a statement announcing the findings.
The improved qualities of the plant-based oil will also reduce energy consumption, he added.
The research was funded partially by a $500,00 grant from the United Soybean Board (USB), a tax-exempt commodity check-off organization that collects funds from producers to promote consumption of an agricultural product.
Prototypes will be tested at a facility in San Angelo, Texas. Next month USB will host an event in Dearborn, Mich., to present the tire to Ford Motor Company (NYSE: F).
Goodyear has made renewables a strategic objective. It is working with DuPont Industrial Biosciences to develop a bio-based alternative to isoprene, an oil derivative used to produce synthetic rubber. It's also working to develop new technology that would keep commercial airplane tires at optimum pressure, which improves fuel economy and reduces wear and tear.
Shares rose five cents to $9.79 in afternoon trading.
© Copyright IBTimes 2023. All rights reserved.