Google Inc. Just Moved Closer To Trademarking The Word 'Glass'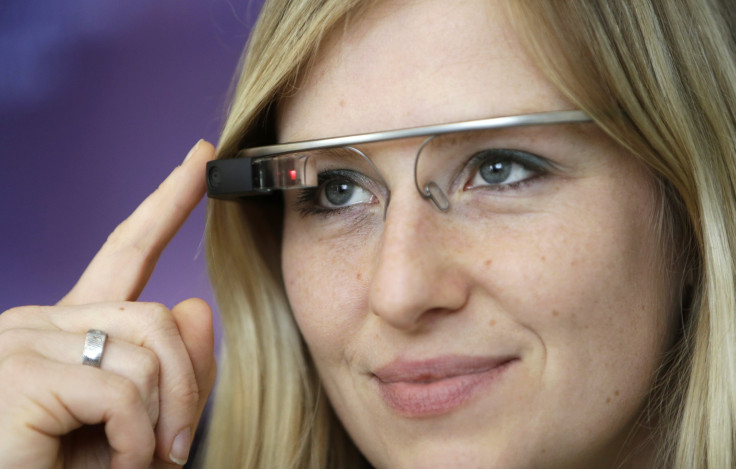 Google Inc. (NASDAQ:GOOGL) is one step closer to trademarking the word "Glass," after coming to an agreement last month with patent holders who had objected to its initial application, reports the Wall Street Journal.
Google submitted a trademark application in 2013 for the word "Glass" as it pertains to any computer hardware or accessory with the company's logo for the wearable computer, which contains a "stylized font." Two existing companies later objected to Google's application, filing complaints with the United States Patent and Trademark Office that cited their own trademarks on "glass," which they said were highly similar to the search giant's.
Google has made deals with the two companies, a Spanish company that makes a mobile "software platform" and the developers of a "Write on Glass" browser extension, reports the WSJ. Google had first tried to get trademark officials to cancel the earlier registrations of the companies.
In the confidential deals, the companies gave Google their trademarks as well as websites that mentioned glass. By buying out its competition, Google overcame the objections of trademark examiners concerned about the potential consumer confusion about the earlier trademarks.
The outstanding issue raised by the USPTO's examiner is that glass is a "merely descriptive" term, even with Google's distinctive font. Words describing a product can't be trademarked unless they show "acquired distinctiveness." Google has already received a trademark on the term "Google Glass."
Google's lawyers argued in March that the word "Glass" is significantly distinct, but the USPTO has not made a decision, according to WSJ's Jacob Gershman, who notes that while "Google doesn't necessarily need a federal registration to call its product" Glass, it does make it more difficult for the Mountain View, California-based company to sue others for trademark infringement.
Google Glass was the company's first foray into wearable technology, although it has sometimes been controversial, and does not appear to be a major sales success – limited by its short battery life and high price ($1,500). In spring, Google announced its Android Wear platform for smartwatches, a more traditional version of wearable computing, featuring the company's search and Now notifications.
© Copyright IBTimes 2022. All rights reserved.
FOLLOW MORE IBT NEWS ON THE BELOW CHANNELS