Google Shares Set 5-Month High On Firings Of 4,000 Motorola Workers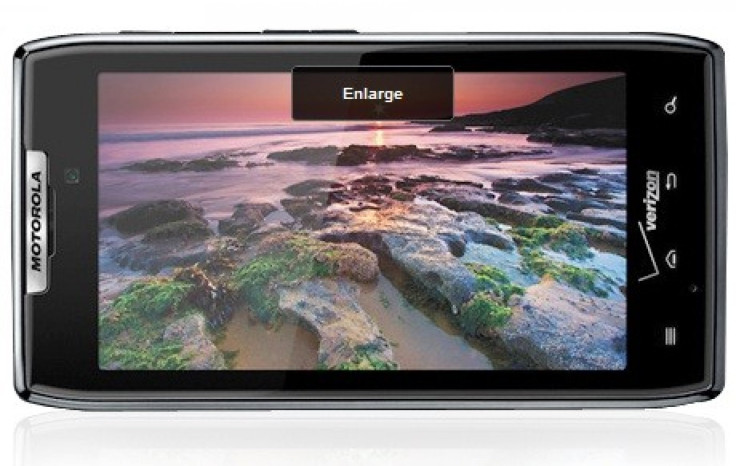 Shares of Google (Nasdaq: GOOG), the No. 1 search engine, set a five-month high Monday after the company advised the U.S. Securities and Exchange Commission of plans to fire 4,000 employees, all from its Motorola unit, two-thirds outside the U.S.
In afternoon trading, Google shares hit $660.15 their highest since March 30, when shares of the Mountain View, Calif., search engine, media company and smartphone maker hit $653.49. Google closed at $660.01, up $18.01, or 2.8 percent. The all-time high was $670.25 set on Jan. 4.
In May, Google completed its $12.5 billion acquisition of Motorola Mobility Holdings, of Libertyville, Ill., one of the top vendors of smartphones. In the SEC filing dated Monday, CFO Patrick Pichette, disclosed the company had decided to fire the employees 10 days ago.
The number is about 20 percent of Motorola's entire workforce, Pichette said, and is "designed to return Motorola's mobile device unit to profitability." The unit lost money in 14 of the past 16 quarters, the Google filing said.
Google reported that Motorola Mobility provided second-quarter revenue of $1.25 billion but incurred a net loss of $233 million. To be sure, acquiring companies often maximize losses soon after a takeover so that they can streamline their acquisitions for better performance.
As a result, Google plans to take a $275 million charge for severance in the current quarter, along with unspecified restructuring charges.
Motorola held about a 12 percent share of the U.S. smartphone market in the second quarter, estimates market researchers NPD Group. Apple (Nasdaq: AAPL) had 31 percent, followed by Samsung Electronics (Seoul: 005930) with 24 percent and Taiwan's HTC (Taipei: 2498) with 15 percent.
Under prior management, the "old" Motorola split in half, with the smartphone and consumer set-top business assigned to Motorola Mobility and its public-sector business that supplies police departments, the Pentagon and defense contractors into the still independent Motorola Solutions Inc. (Nasdaq: MSI).
Old Motorola Mobility had shifted much of its consumer manufacturing from factories in Illinois and Florida to Asia.
As a result of the cost-trimming, analyst Scott Devitt at Morgan Stanley raised his rating on Google shares to "overweight" from "equal weight" and a new price target of $775.
Separately, Google said it will acquire the Arthur Frommer travel books and websites from publisher John Wiley & Sons (NYSE: JW/A) of Hoboken, N.J., for an undisclosed sum. The deal comes 11 months after Google paid $151 million for the Zagat Guides to co-founders Tim and Nina Zagat of New York, to bolster their restaurant and review titles. Both deals are intended to help Google battle arch-rival Apple (Nasdaq: AAPL), as well as independent review sites such as Yelp (Nasdaq: YELP).
In response, shares of Yelp plunged nearly 8 percent to $23.97, down $1.98.
Monday's surge boosts Google's market capitalization to $215.9 billion.
© Copyright IBTimes 2023. All rights reserved.