Google's Big Move: Is Apple's Stock Next?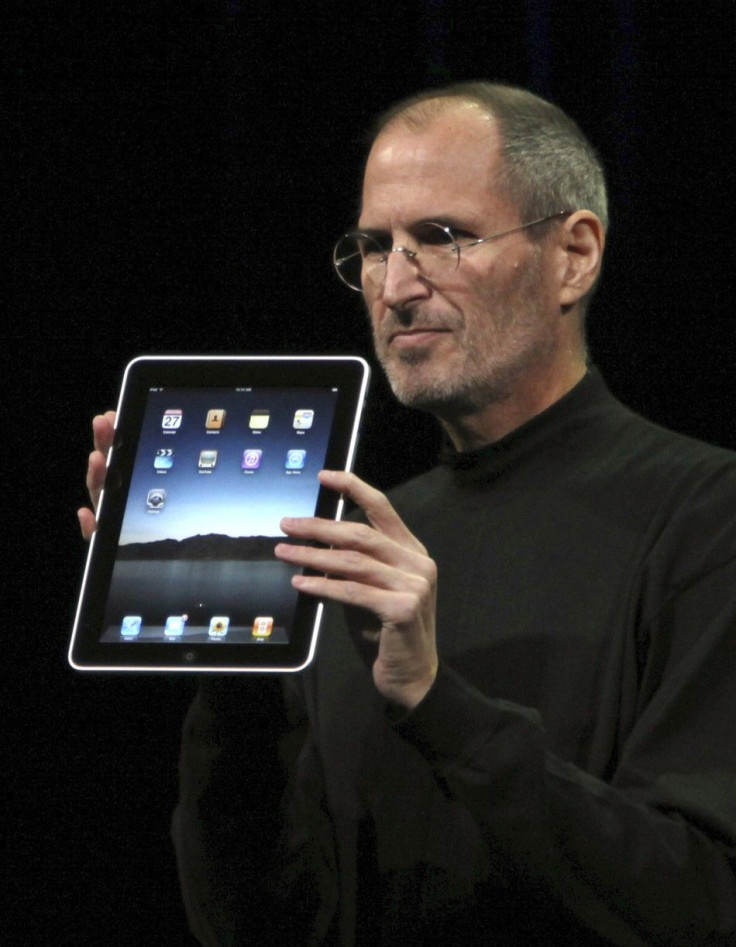 Google's stock is officially back on the move in a big way, now that investors have seen the company's intense spending is actually paying off, creating new revenue from new sources. The big question now becomes: Is Apple's stock next in line for a big price advance from surprising results?
Very likely, according to new reports and insight from industry analysts. ISI Group's Abhey Lamba said late this week that Apple may have added $1 billion to its upside in revenue in the last quarter through robust iPhone and iPad sales. According to Lamba, that would translate into a 27 cents per-share upside for investors.
If Lamba is right, Wall Street will be both surprised and delighted with Apple's stock just as it was with Google's big earnings surprise after the market close Thursday, sending Apple shares higher.
Google (NASDAQ: GOOG) has been on a rocket ride since, jumping in after-hours trading Thursday when the company announced it had beaten analysts' consensus expections in revenue and profit. Shares of Google's stock (NASDAQ: GOOG) were trading up $68.26 per share just before mid-morning, a 13 percent increase, in heavy volume, to $597.50 on the news.
Google's second quarter numbers showed how the company is successfully expanding into mobile and display advertising, faster and stronger than many anticipated.
Google is the world's largest Internet search engine, and it has products including the Android operating system. Google has also just launched in a field trial phase a new social network, Google+, that has already attracted more than 10 million users, with millions more waiting to get in.
Google's second-quarter sales rose to $6.92 billion, topping the $6.57 billion analysts expected as a consensus, according to Bloomberg. Google's net income rose 36 percent in the second quarter to $2.51 billion, or $7.68 a share, from $1.84 billion, or $5.71, the previous year in the second quarter.
Google's second-quarter profit, excluding some items, was $8.74 a share, exceeding the $7.85 average of analysts' estimates, according to Bloomberg.
Google benefited in the second quarter from expanded revenue derived from using ads on mobile devices and YouTube to diversify beyond its traditional Internet search ads.
For a long time, I think it was fair to knock the company as a one-trick pony, but I don't think that's the case anymore, said Clayton Moran, an analyst at Benchmark Co. in Boca Raton, Florida, in an interview with Bloomberg.
Apple's stock has finally perked up as of late. Apple (NASDAQ: AAPL) traded up Thursday and through mid-morning Friday, when shares rose $2.20 to $359.98. But it's been nothing like Google's big stock move Friday.
Still, the positive trend for Apple's stock as of late has bullish signs as investors have taken note of information revealed this week showing Apple is passing other personal computer vendors in the U.S. to reach third place in personal computer sales in the second quarter.
Apple passed Toshiba and Acer, after previously being in fifth place among the top U.S. personal computer sellers in the first quarter of 2001.
Also, investors are beginning to wonder if Apple is not doing the same as Google, racking up bigger sales and profits than analysts expect.
The recent rise of Apple's stock contrasts events of earlier in the summer. In late June, shares of Apple (NASDAQ: AAPL) dropped four percent, capping the company's worst first-half stock performance in three years.
Investors were apparently spooked by competition from Google, antsy over how quick Apple can get new its new iPhone to market, and worried over the health and future involvement possibilities from CEO Steve Jobs, who's been on medical leave. Jobs is battling a rare form of cancer and is taking his third leave of absence since 1994.
Apple's stock price is back on the move, though, albeit tepidly so far in comparison with Google's, but a JPMorgan analyst says investor's should get ready for the return of the wow factor.
JPMorgan's Mark Moskowittz says investors should get ready for Apple's 'wow factor' to come back to the stock. Moskowitz raised his third quarter earnings per share estimates on Apple to $6.58, from a previous estimate of $5.55 per share. He's forecasting a revenue increase of $27.42 billion, up from a previous estimate of $24.80.
Moskowitz writes in a research note that sales of Apple's popular iPhone are soaring. He has raised his estimate of Apple iPhone sales to 19.6 million units for the third quarter, up from his prior estimate of 17.6 million units.
Our research inputs indicate that iPhone shipments exhibited no signs of a slowdown, Moskowitz writes. Plus, we expect the momentum to continue, driven by the looming iPhone 4-plus refresh.
Moskowitz also thinks Apple's improving prices paid for manufacturing components for the iPhone and other products will contribute to a higher profit margin. He's increased that for the third quarter to 39.8 percent from a prior estimate of 38.2 percent.
Such positive insight matches with that of ISI Group's Lamba, who sees potential upside from higher-than-expected iPhone sales from Apple by more than one million units, and potential upside from higher-than-expected iPad sales by more than one million units. If that happens, Apple's revenue could be pushed as high as $26.38 for the quarter.
Lamba maintains a Buy rating on Apple, with a $425 price target on the company's shares.
The second-largest company in the S&P 500 behind Exxon, Apple has been a good investment in recent years, not counting the bust moments of 2008 when most every publicly traded U.S. equity got clobbered. But since 1997, when Steve Jobs returned from a hiatus as company CEO, Apple's stock has increased from a $5.48 split-adjusted price to today's trading price of more than $359 per share.
The sluggishness of Apple's stock in an active bull market in June was puzzling to some Wall Street observers, considering Apple trades at a respectable 17.15 price-to-earnings ratio after the recent climb, and the company was already on pace for a big increase in profits. But now, Wall Street is believing Apple's performance wow factor may be coming back, and the stock is up $47 per share over the past month.
Apple will report its fiscal third quarter numbers next Tuesday afternoon, and already speculation is growing that its stock could pop just like Google's did Friday.
© Copyright IBTimes 2023. All rights reserved.