Google's 'Chromebook' Sued for Name, Still Going on Sale in Mid-June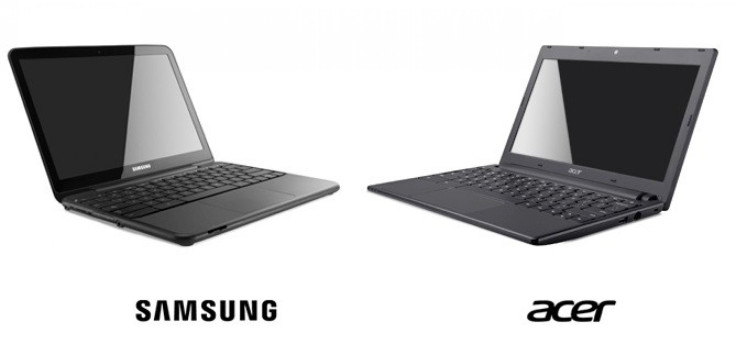 Finally, Google 'Chromebook' will be available to purchase on Amazon and BestBuy. It is still on pre-order stage in the United States. From 15th June, it will be begin shipping.
Meanwhile, Google, the internet search giant, has been sued for using the name Chromebook by company called ISYS Technologies. It claims that 'Chromebook' is infringing on its trademarks. It has requested in a Utah federal court that Google ceases using the name and demands that Google and its partners Acer, Amazon, Best Buy and Samsung to halt marketing the devices and cancel the 15 June launch.
ISYS owns Xi3 Corporation, a subsidiary which last month introduced the 'ChromiumPC', a desktop computer that runs the Chrome OS. The company attempted to trademark the device name last year, but Google objected because the name was too similar to the Chromium OS itself.
Last year, ISYSY tried to trademark their desktop computer called 'ChromiumPC' which was launched by Xi3 Corporation, subsidiary of ISYS, which was then objected by Google since the name very too similar to the Chromium OS itself.
In fact, Google originally was to call its netbooks the Speedbook,. However, they switched the name to Chromebook after finding out the 'Speedbook' name was already being used
In the suit, ISYS claims that Google has no rights to the Chromium name, and that its Chromebook and Chromebox names are confusingly similar to the ChromiumPC, causing damage and irreparable harm to ISYS.
We do not begrudge anyone the ability to create new products and take them to market, unless they infringe on our intellectual property, said Jason A Sullivan, president and CEO of ISYS Technologies.
According to ISYS they filed for trademark registration of the ChromiumPC name in June 2010, getting temporary approval in October 2010, and claimed to have been using the name for 18 months. Google first announced the Chrome OS in 2009.
Google has yet to comment on the lawsuit.
© Copyright IBTimes 2023. All rights reserved.