GOP Lawmaker Scott Taylor On Roy Moore: 'I'd Break His Face'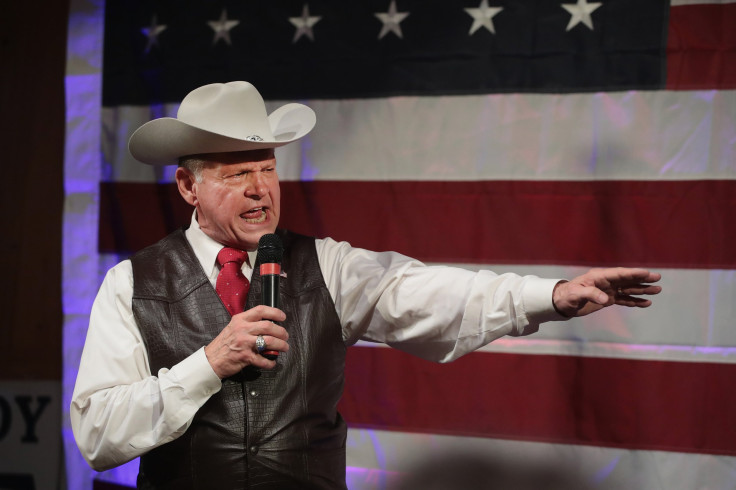 Speaking in a recent interview, GOP Rep. Scott Taylor (VA 2nd District) said that he would have broken the face and finger of Alabama senatorial candidate Roy Moore if it was his daughter Moore was accused of sexually assaulting.
"The 14-year-old girl that was there, I can tell you right now if it was my daughter, I'd break his face, I'd break his fingers, and I'd probably do a lot worse," Taylor told CNN's John Berman, the Hill reported. In this regard, he was referring to allegations of Moore's sexual misconduct with a 14-year-old, when he was 32.
Taylor made it clear that he was not happy with the way Moore had chosen to respond to the allegations and felt that further clarification was required. "All I know is what I've seen," Taylor said. "I saw the man give his interview. Me personally, I don't think it was sufficient enough… The people can have their feelings about that, whether he should do it or not ... but I certainly don't feel comfortable with [Moore's] explanation and everything that happened"
President Donald Trump threw his support behind the republican candidate on Tuesday. "If you look at what is really going on ... he totally denies it. He says it didn't happen," Trump told reporters at the White House before heading to his Mar-a-Lago resort in Florida for Thanksgiving, Dallas News reported. "You have to listen to him, also. ... He said 40 years ago this did not happen."
Trump chose to focus on the political agenda at hand. "I can tell you one thing for sure. We don't need a liberal person in there, a Democrat, Jones. I've looked at his record. It's terrible on crime, it's terrible on the border, it's terrible on the military," Trump added.
Although Taylor did not hold back when it came to condemning Moore's actions, he took a softer approach when it came to POTUS' approach of supporting Moore. "I think that the president has probably looked at raw politics, and the alternative, of course, would jeopardize his agenda in a very close Senate," Taylor said.
Moore, meanwhile, has continued to deny the array of accusations made against him. Both he and his campaign has called the accusations of sexual harassment from multiple women a ploy launched by the media and his opponent, Democrat Doug Jones, to discredit him.
"If you look at this situation, you'll see that, because I'm 11 ahead, or 10 and 11 points ahead — this race just being 28 days off, this is a political maneuver. It has nothing to do with reality, it is all about politics," Moore said last week.
"If you are a liberal and hate Judge Moore, apparently he groped you," a statement from the campaign said, Business Insider reported. "If you are a conservative and love Judge Moore, you know these allegations are a political farce."
© Copyright IBTimes 2023. All rights reserved.