GOP Senator Offers Scathing Criticism Of Trump: 'He Kisses Dictators' Butts'
KEY POINTS
Sen. Sasse offered a scathing criticism of Trump during a private conference call with constituents
The Nebraska Republican said Trump "flirted with white supremacists" and "kissed the butts of dictators"
He also called out the president for mishandling the coronavirus pandemic
Republican Senator Ben Sasse of Nebraska offered a scathing criticism of President Donald Trump during a telephone conference call with constituents on Wednesday.
The Washington Examiner first reported the "private" phone call after it obtained a recording of the audio. During the conference call, Sasse predicted Trump would likely lose to Democratic presidential nominee Joe Biden on Nov. 3. He also said Republicans would face repercussions for selling "a TV-obsessed, narcissistic individual" to the American people.
Sasse, 48, responded to a question about why he often criticized the president by saying he was pleased Trump had adopted conservative policy stances and nominate conservative-leaning judges. However, his compliments stopped there.
During the phone call, Sasse unloaded numerous unflattering remarks on Trump, including his mishandling of the coronavirus pandemic. He argued that the president chose to ignore the virus, even as it claimed hundreds of thousands of American lives. He also said he believes Trump's leadership during the health crisis is neither "reasonable or responsible," CNN reported.
He has also criticized the president's trade war with China. The Nebraska senator also slammed Trump's mistreatment of women and said he has constantly "flirted with white supremacists" and "kisses dictator's butts," NPR reported.
"The way he kisses dictators' butts, I mean, the way he ignores that the Uighurs are in literal concentration camps in Xinjiang right now. He hasn't lifted a finger on behalf of the Hong-Kongers," Sasse said.
"The United States now regularly sells out our allies under his leadership. The way he treats women and spends like a drunken sailor. The ways I criticized President (Barack) Obama for that kind of spending I've criticized President Trump for as well. He mocks evangelicals behind closed doors. His family has treated the presidency like a business opportunity. He's flirted with White supremacists," the Nebraska senator added.
Sasse is a former university president who earned his doctorate in American history from Yale. He is known for being a periodic critic of Trump. During the 2016 presidential campaign, he publicly announced that he was not voting for or supporting Trump.
"This has been my fear for five years," he said on the call. "It's why I campaigned for everybody not named Trump in 2016."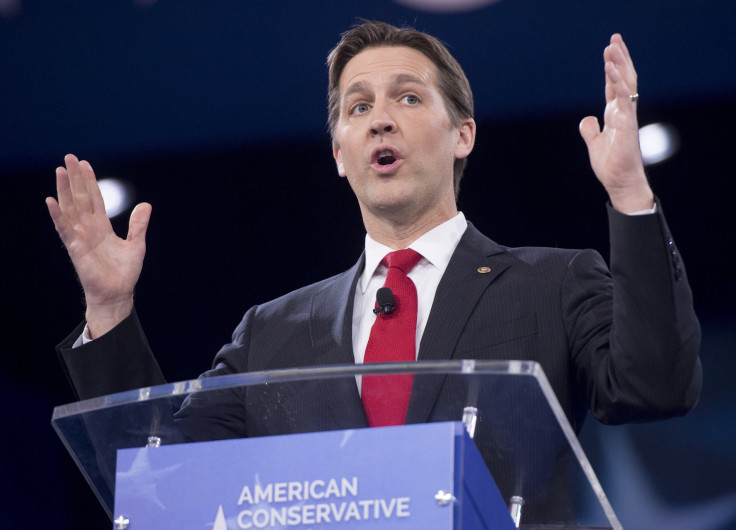 © Copyright IBTimes 2023. All rights reserved.