Goran Hadzic, Last Balkan War Criminal Arrives at The Hague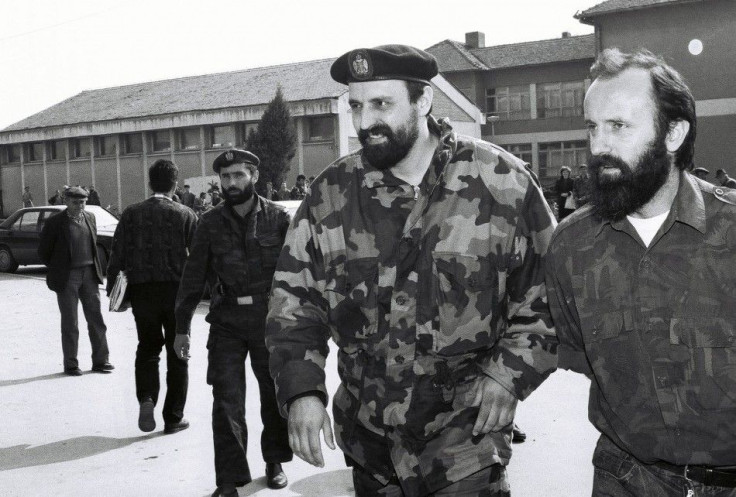 Goran Hadzic, the final fugitive wanted for war crimes in Balkans, has arrived in The Hague.
The former rebel leader was extradited to the International Criminal Tribunal for the former Yugoslavia (ICTY) from Serbia, where he was arrested on Wednesday.
The 53-year-old Hadzic led the Republic of Serbian Krajina during the conflict in Croatia between 1991 and 1995. The ICTY charged him with war crimes in 2004, prompting Hadzic to immediately go into hiding.
Serbian police tracked down Hadzic by monitoring his finances, and he was apprehended when his aides tried to sell a Modigliani painting in a secluded forest. Hadzic is the last of 161 people arrested in connection with atrocities that occurred during the ethnic wars in the Balkans during the 1990s.
Serbia with this has completed its most difficult chapter in cooperation with the ICTY and Serbia will continue to fulfill its international obligations, Serbian President Boris Tadic said on Radio Television Serbia Wednesday.
Hadzic is wanted on a number of charges, including murder, persecution and forcible deportation. He is also thought to be behind the massacre of more than 200 Croat prisoners in 1991.
Now at The Hague, Hadzic will be placed in a Tribunal jail during his trial. He will also be read his official indictment.
The arrest marked an important step for Serbia, which is now closer than ever to joining the European Union. The E.U. was not accepting membership bids from former Yugoslav countries until all of their fugitive war criminals were apprehended.
It was our moral duty, Tadic said on national television. We have done this for the sake of citizens of Serbia, we have done this for the sake of the victims among other nations, we have done this for the sake of reconciliation.
With the arrest of Ratko Mladic in May, Tadic has shown his resilience, and will likely apply for membership in December.
Croatia was allowed to begin the E.U. ascension process last month. Slovenia is already a member of the E.U.
About 10,000 people died in the war in Croatia.
Hadzic, using his connections to Slobodan Milosevic's secret police, rose to military prominence after the 1991 dismantling of Yugoslavia. As with many of the Balkan war criminals, Hadzic's army resembled a gang -- one run by a vicious warlord. He funded his operation through the black-market, selling smuggled cars, cigarettes and other goods.
He is thought to have been involved with the leveling of the city of Vukovar, which is said to be the first time an entire European city was destroyed since World War Two. It was in Vukovar that Serbian Croats killed about 260 non-Serbs on a pig farm.
He is wanted on a total of 14 charges.
© Copyright IBTimes 2023. All rights reserved.