Got a Spouse with Alzheimers? Divorce them, Pat Robertson says [VIDEO]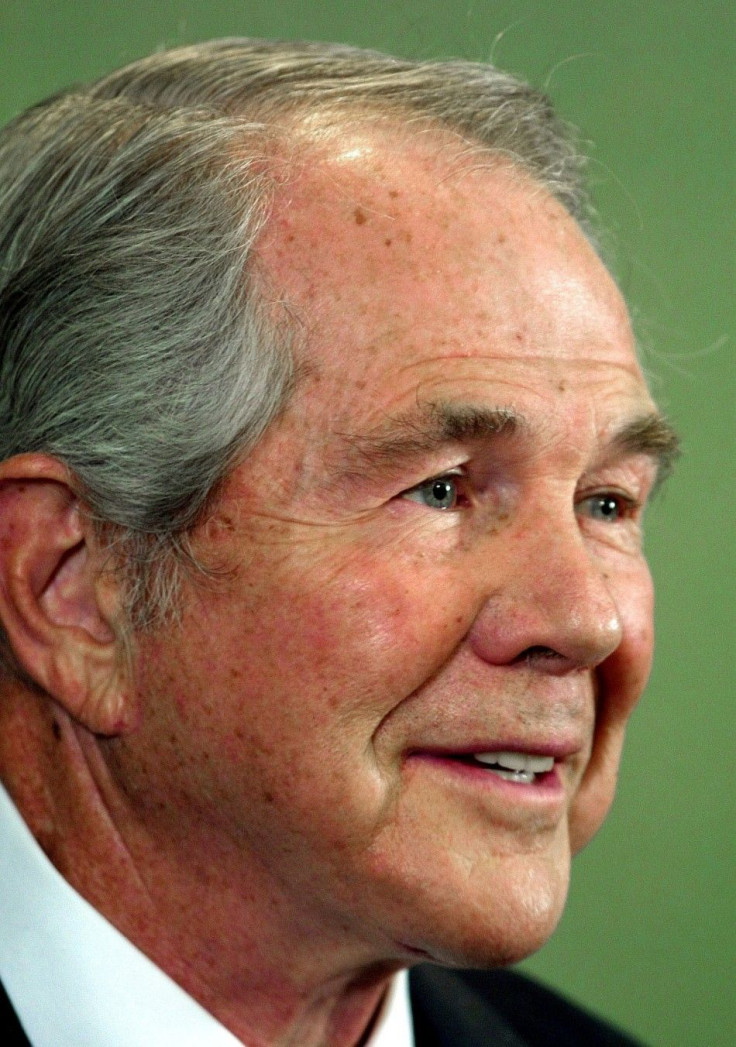 Religious broadcaster Pat Robertson has sparked public fervor after he told viewers that it was OK to divorce a spouse suffering from Alzheimer's because the disease was a kind of death.
The debate begun when a 700 Club viewer called in with an enquiry about his friend who was distancing himself from his wife who had Alzheimer's disease.
Robertson told his viewers that he hated Alzheimer's. It is one of the most awful things because here is the loved one-this is the woman or man that you have loved for 20, 30, 40 years, and suddenly that person is gone. They're gone. They are gone, he said.
This was his justification for telling the viewer that his friend was basically correct.
I know it sounds cruel, but if he's going to do something, he should divorce her and start all over again. But to make sure she has custodial care and somebody looking after her, he said.
In this instance, Robertson has no regard for the marriage vow, Till death do us part, as he justified the disease to be some form of death in itself.
He said there was no point in guilt tripping' someone who started to date someone else as they have already lost that sense of companionship with their spouse.
According to the Alzheimer's Association, Divorce is uncommon among couples where one partner is suffering from the disease.
We don't hear a lot of people saying 'I'm going to get divorced. Families typically respond the way they do to any other fatal disease, Beth Kallmyer director of constituent services for the association told the Associated press.
The care giving can be really stressful on a couple of levels, she added. There's the physical level. There's also the emotional level of feeling like you're losing that person you love.
Tweets Reacting to the Statement:
anarchival anarchival
Let's be honest: if you take moral advice from Pat Robertson, divorcing an ailing spouse is one of your more pedestrian sins. #falseprophets
LouBrutus Lou Brutus
LAY OFF OF PAT ROBERTSON! After all, he only says stupid, cruel and inhuman things on days ending in Y.
sparklyfarts Your Mom
Will Pat Robertson be publishing a list of other disorders that make cheating on ur sick wife & then divorcing her ok? #NoLongerASinGuide
douglaswils Douglas Wilson
Pat Robertson had better watch out. This is the kind of thing a Bible teacher might say if he . . . has Alzheimers.http://ow.ly/6uLY5
SheilaWalsh SheilaWalsh
I have the deepest love and respect for Dr. Pat Robertson but I strongly disagree with this
© Copyright IBTimes 2023. All rights reserved.