'Gotham' Season 2 Spoilers: Episode 19 Synopsis Released; What Will Happen In 'Azrael'? [VIDEO]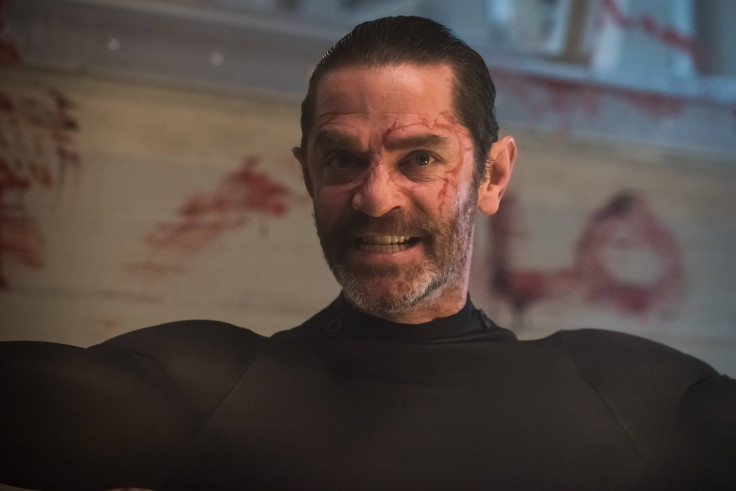 Bruce Wayne finally learned that Hugo Strange was the man who sent Matches Malone to kill his parents in episode 18 of Fox's "Gotham" Season 2. Bruce will now team up with Jim Gordon to try to take down Strange, but they'll have a new challenge in episode 19, titled "Azrael."
Bringing Strange (BD Wong) to justice won't be easy for Bruce (David Mazouz) and Gordon (Ben McKenzie) in episode 19. Strange has succeeded in bringing back Theo Galavan (James Frain) from the dead, who is another enemy of the Waynes. According to the synopsis, Strange will send Theo after Gordon after Gordon questions the doctor about Project Chimera. Project Chimera was the unique experiments Strange was doing to people at the Pinewood Farm facility before Thomas Wayne had it shut down.
Gordon will very quickly learn that Theo is not the same person he was when he thought he killed him in the first half of Season 2. The promo video for episode 19 shows Theo decked out in Azrael armor, who is a character expected to encounter Batman in the future. Theo even refers to himself as Azrael and Strange calls him "the redeemed one." The video shows Theo as Azrael wielding a sword as police try to stop him with gun fire.
Bruce wants Gordon to handle Theo the same way he did last time, but Gordon warns him about going down that path in the video. "Crossing that line, will make you more like the evil you are trying to fight," Gordon warns.
While Gordon and Bruce take on their new challenge, Nygma (Cory Michael Smith) will start to settle into his new home at Arkham. The synopsis says that he too will start to look into Strange to figure out what exactly the doctor is doing behind the scenes at the insane asylum. Could Nygma want to get involved too? Or will he become the latest experiment Strange works on?
Watch the episode 19 promo below:
"Gotham" Season 2, episode 19, airs Monday, May 2 on Fox at 8 p.m. EDT.
© Copyright IBTimes 2023. All rights reserved.