'Gotham' Star Drew Powell Shares Marvel-DC Moment With 'Black Panther' Chadwick Boseman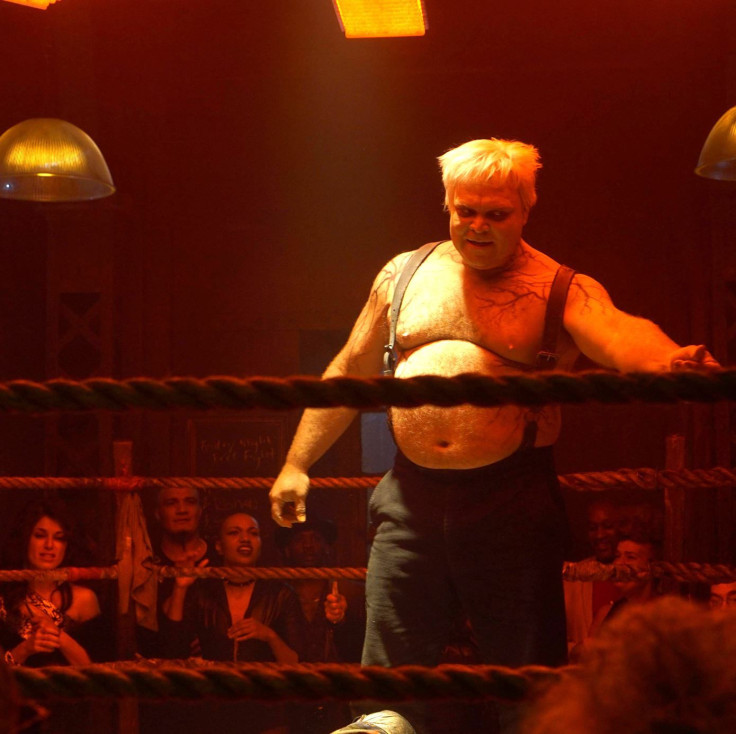 "Gotham" star Drew Powell, who plays Solomon Grundy in the Fox series, seems to be feeling nostalgic as he shared a throwback photo with "Black Panther" star Chadwick Boseman.
They worked together in the film "Message from the King," and in it, Boseman stars as a South African man who travels to Los Angeles to avenge his sister's death.
It seems like Boseman's character, Jacob King, is a force to be reckoned with because Powell teased that he taught the actor how to "rip a door of its hinges and throw it at someone." He added that it was a rare "Marvel/DC moment," and netizens agreed.
"This would make a great buddy comedy sitcom. 'Chad & Drew: Panther & Grundy at Home in NYC,'" a fan wrote. Another added, "Grundy like Panther man. But Panther man look like Grundy enemy, Batman."
Powell's character, Grundy, managed to regain his memories before "Gotham" went on its winter break. Executive producer Bryan Wynbrandt told Comic Book that his old self and new self will merge and form a completely new character when the show returns.
"I think what you're going to see is a story of duality and of this Frankenstein story when the monster becomes aware that he's a monster," Wynbrandt explained. "How does that person move forward? How can someone move forward knowing, remembering maybe pieces of what they were and now they're this for all intents and purposes a hideous thing?"
"So I think what's great is there's really something interesting…that we dive into with Grundy/Butch and you'll see him sort of becoming almost a new version of the character," he continued. "Part is Butch, part is Grundy and what that does for us moving forward is it allows us to kind of carve a new trajectory for Drew Powell and for the character in the mythology of the show."
Meanwhile, Powell said that he is just "really excited to kind of now bring the two together in this new character that I really love." He added: "Giddy like a school girl I think is probably the most accurate way to say it."
"Gotham" Season 4 airs Thursdays at 8 p.m. EDT on Fox.
© Copyright IBTimes 2023. All rights reserved.