Gov John Kasich Presidential Announcement: 'Together We'll Prove Them Wrong Again'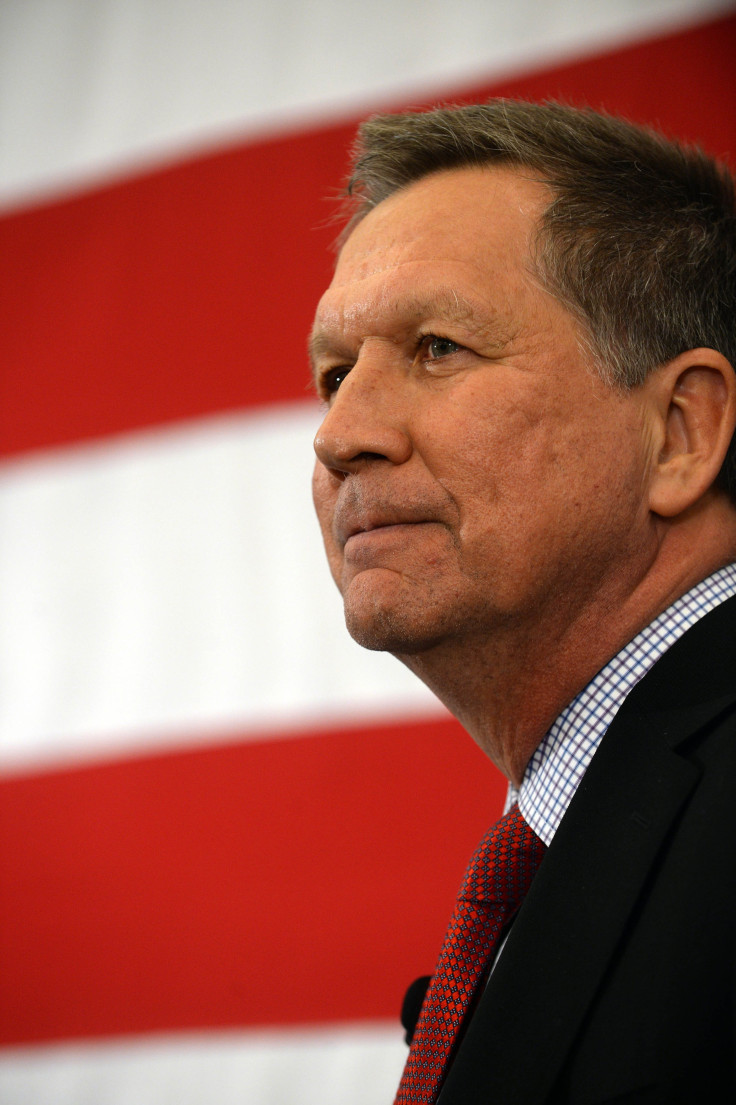 Ohio Gov. John Kasich on Tuesday formally announced his campaign to run for president during a rally at Ohio State University in Columbus. His announcement made him the 16th candidate for the Republican presidential nomination. "I am here to ask you for our prayers, for your support, for your presence because I have decided to run for president of the United States!" he said to a packed house of political supporters.
Present at the rally was John E. Sununu, 50, a former Republican U.S. senator from New Hampshire, whose support could go a long way in securing votes for Kasich in that swing state. "I believe he will be the next president of the United States," Sununu said, adding, "He didn't worry about polls; he didn't worry about popularity, he did what he thought was right."
During his speech, Kasich, 63, spoke of the family, friends, and neighbors who inspired him, including two uncles who are veterans of World War II.
Referring to his 10 years in Congress, where he said he worked with representatives across the aisle on the House Budget Committee and on the Armed Services Committee, Kasich talked about how he was the architect to balance the national budget.
"I believe I do have the skills and I have the experience and the testing which shapes you and prepares you for the most important job in the world. And I believe I know how to work and restore this great United States," he said, citing his time on Capitol Hill and having been a governor.
Kasich rallied his supporters with the battle cry, "We must assume our role as leaders of the world!"
At the time of his announcement, Kasich was polling at 2 percent support among likely Republican voters, according to a poll this month, CNN reported.
© Copyright IBTimes 2023. All rights reserved.