Election 2016 Republicans: Ohio Gov John Kasich Faces Difficult Campaign In Crowded GOP Field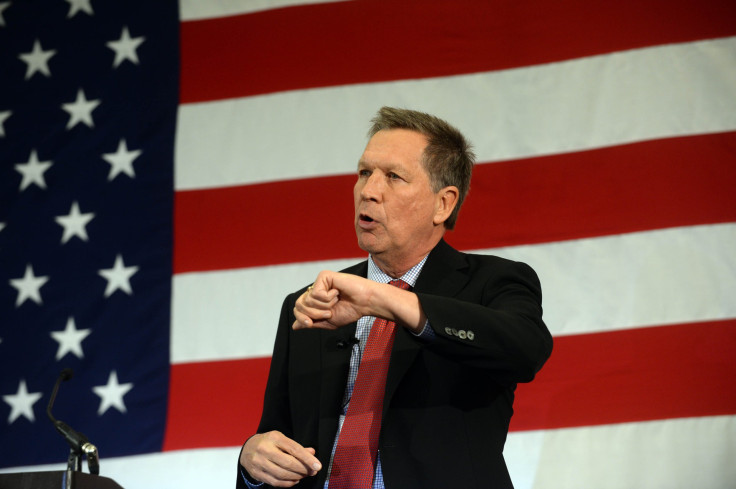 WASHINGTON -- Remember how well Jon Huntsman's primary campaign went in 2012? Exactly. So why is Ohio Gov. John Kasich, the latest Republican to enter the 2016 race, trying to emulate him?
Kasich's decision to expand Medicaid -- accepting a federal deal that conservatives likened to giving Obamacare a big wet kiss -- essentially makes it impossible for him to win the support of the GOP base. But he will argue that he can achieve party goals by working across the aisle. That was the case that former Utah Gov. Huntsman tried to make four years ago -- and it fell utterly flat. But Kasich has even hired Huntsman alumni John Weaver and Fred Davis to fill senior roles in his campaign.
With 17 Republicans running (once former Virginia Gov. Jim Gilmore officially declares in August), the competition to break out is fierce. Right now Donald Trump, Jeb Bush and Scott Walker are firmly on top. Kasich enters the crowded field as a third-tier candidate. He's barely registering in polls. He likely won't make the cut to be included in the first primary debate, which is being held in his own state.
Still, Ohio has been a must-win state for Republican presidential candidates, and Kasich remains very popular there. And even if his embrace of Medicaid has cost him conservative votes, he could still find a path to victory (or at least to the vice presidential shortlist).
John Kasich Presidential Candidate Profile | InsideGov
In fact, of all the candidates struggling in the polls, the two-term governor may be the best positioned to surge from behind. "If he is able to share the stage in the Republican debates, I think he will be a formidable candidate due to his experiences and his personal style," said Robert Alexander, a political science professor at Ohio Northern University. "He is definitely not a cookie-cutter candidate, and coming from a swing state, he will appeal to moderate GOP primary voters who are eyeing a win in November."
The latest polls have him pulling only 1 percent or 2 percent of the vote in national surveys. A Monmouth University Poll released on Monday found him with only 2 percent of the vote in Iowa -- trailing 12 other candidates in the field.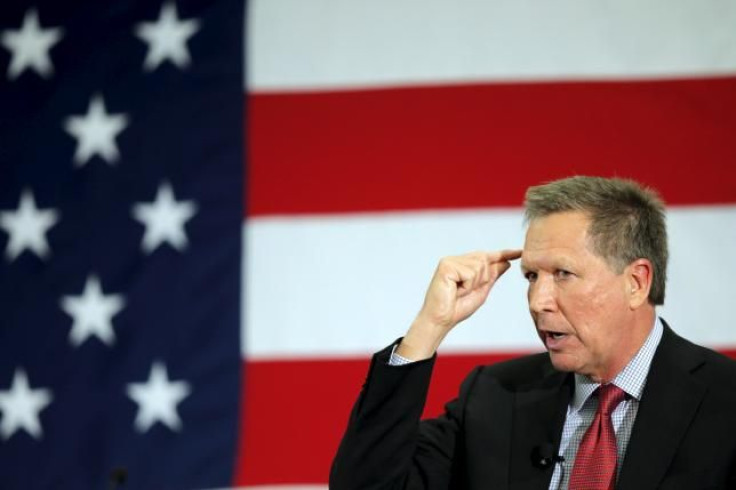 He'll need to be in the top 10 overall to qualify for the first debate in Cleveland. It may have been a wise strategic decision for Kasich to enter the race so close to the Aug. 6 roundtable. If he gets a bump off his announcement -- which almost every GOP candidate has enjoyed -- he might squeak in. If he doesn't get across the threshold, he can dismiss it as a consequence of his late start and not a sign of a fundamental weakness in his candidacy.
There are some silver linings in Kasich's poll numbers. Since he's relatively unknown, he's got plenty of space to define himself to the electorate. In a national poll conducted by Monmouth University in mid-July, Kasich received 1 percent of the vote. When asked to rate him as favorable or unfavorable, 65 percent said they had no opinion. But among those who did have an opinion, Kasich's numbers were above water: 19 percent were favorable and 16 percent unfavorable.
2016 Presidential Candidates Total Fundraising | InsideGov
Television, radio and Internet ads can turn an unknown entity into a popular figure. The key is to have enough money.
Kasich's super PAC has already raised $11.5 million -- a haul that looks measly next to Bush's more-than-$100 million but will be enough for him to stay in the race for a while. And he's already begun to introduce himself. His super PAC bought $1.5 million in ads to target early primary state New Hampshire this week.
© Copyright IBTimes 2023. All rights reserved.