Green St. Patrick's Day Drinks: Easy Cocktail Recipes For March 17
St. Patrick's Day isn't the same without a green drink in your hand, and while bars might not be an option on March 17, it's easy to make a green cocktail at home. These easy recipes are simple, fun and delicious—and they look picture-perfect.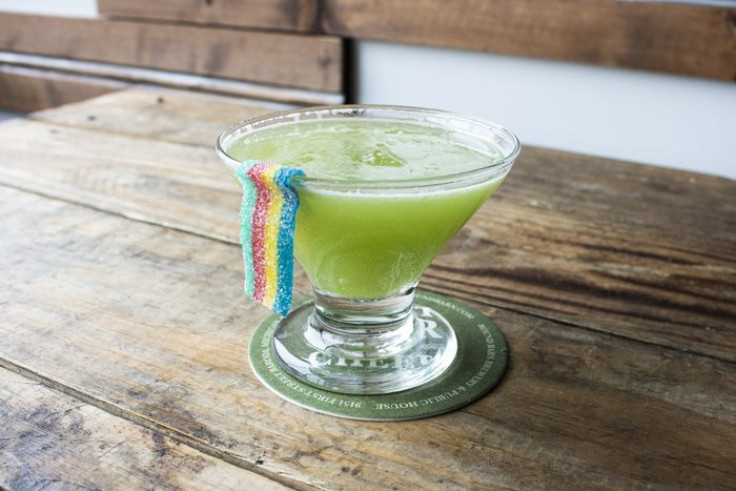 Shimmering Shamrock
1 ½ oz Red Sky Rum (or a white rum)
1 ½ oz Green Shimmering Simple Syrup
1 oz Cantaloupe Juice
½ oz Lime Juice
For the shimmering syrup, boil 1 cup sugar and 1 cup water with some Green Brew Glitter. Build this easy cocktail by combining all the ingredients in a shaker or pint glass filled with ice. Shake and strain into a chilled martini glass. Garnish with a rainbow candy.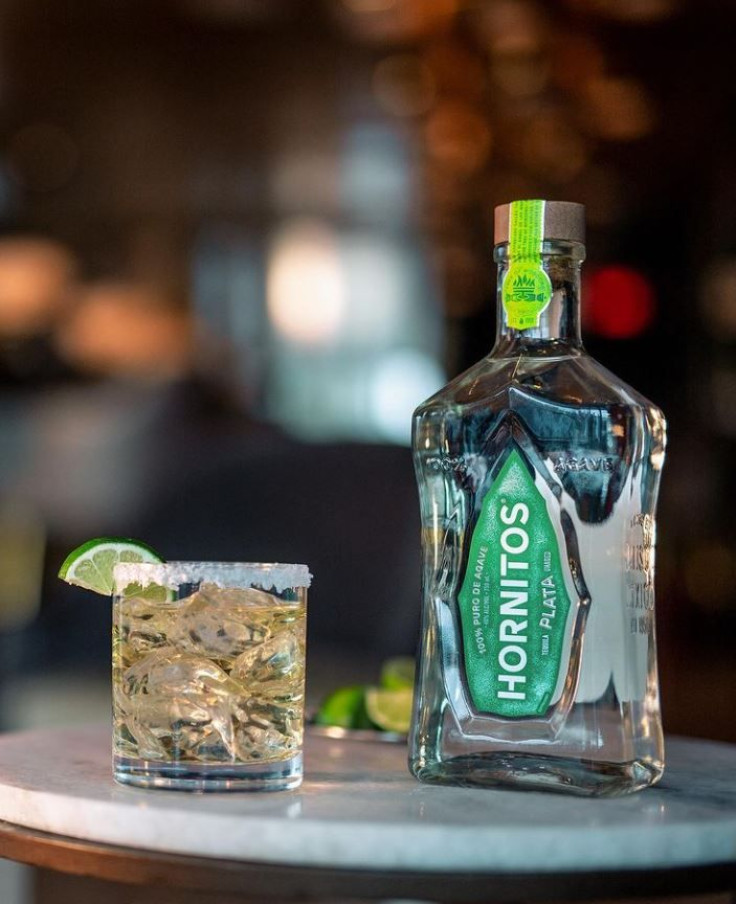 Plata Margarita
1 1/2 parts Hornitos Plata Tequila
1 1/2 parts agave syrup
3 parts lime juice
Combine all ingredients in a shaker. Shake. Strain into a margarita glass. Garnish your Plata Margarita cocktail with a lime wedge and serve. Salt rim optional.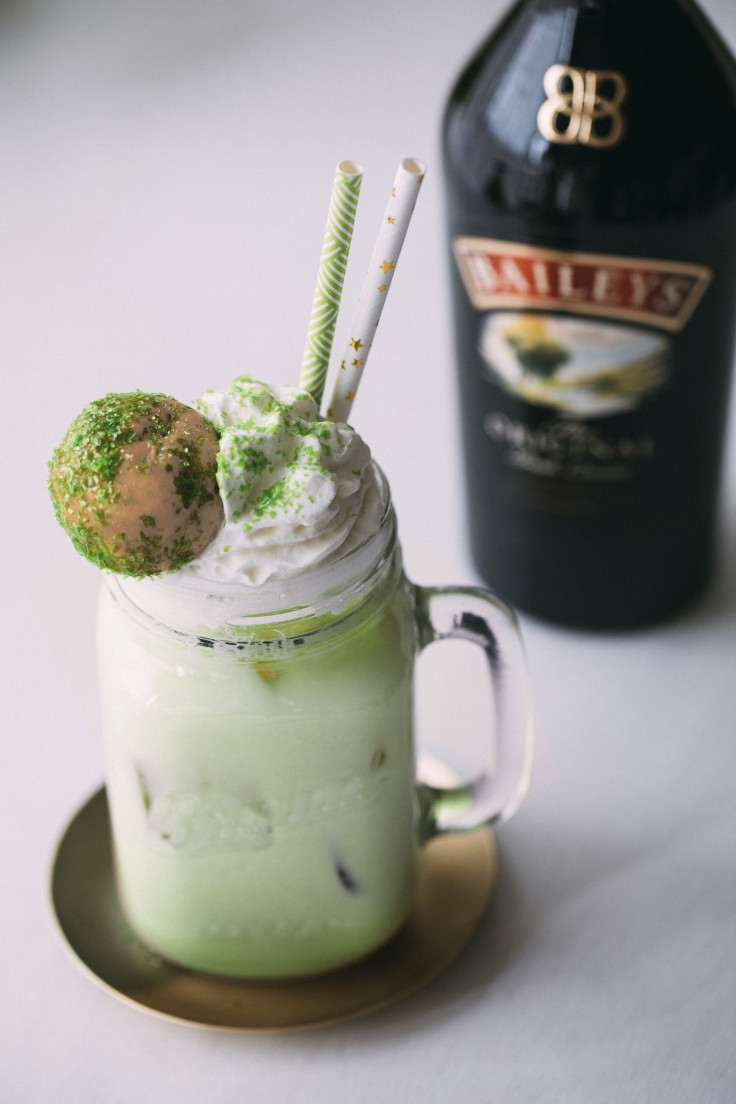 Irish Egg Cream (created by mixologist Meaghan Dorman)
1 oz Baileys Original Irish Cream
1 1/2 oz Chocolate Milk
1 1/2 oz Seltzer Water
Whipped Cream and Green Mini Doughnut for Garnish
Combine Baileys Original and chocolate milk in a cocktail shaker with ice. Shake well. Pour seltzer water into the bottom of a glass. Strain the Baileys and milk from the shaker on top of seltzer. Garnish with whipped cream and doughnut with some green sprinkles for a festive touch.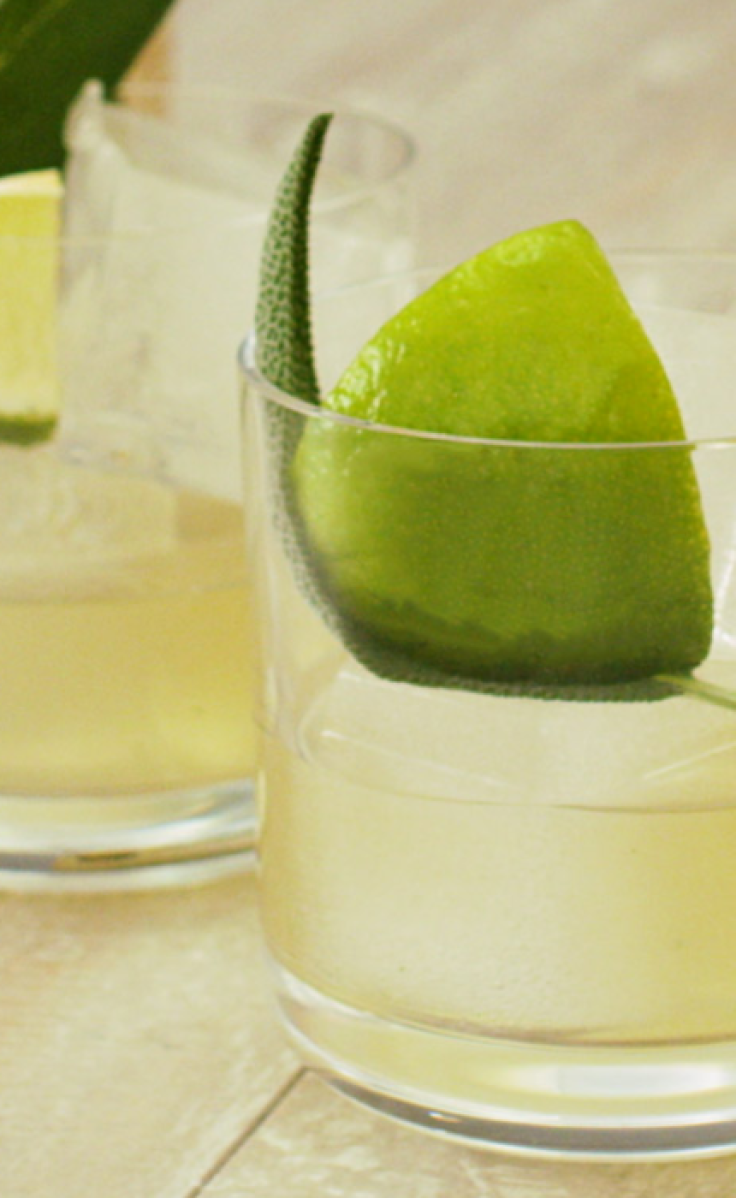 Sage Lime Smash
2 parts Jose Cuervo Tradicional Reposado
1 tsp agave syrup
1/2 lime, quartered
3-4 sage leaves
Lime for garnish
​In a shaker, add the cut lime, sage leaves, and agave syrup. Muddle ingredients then add Jose Cuervo Tradicional Reposado and ice. Strain into glasses over ice, and garnish with a lime wedge and sage leaf.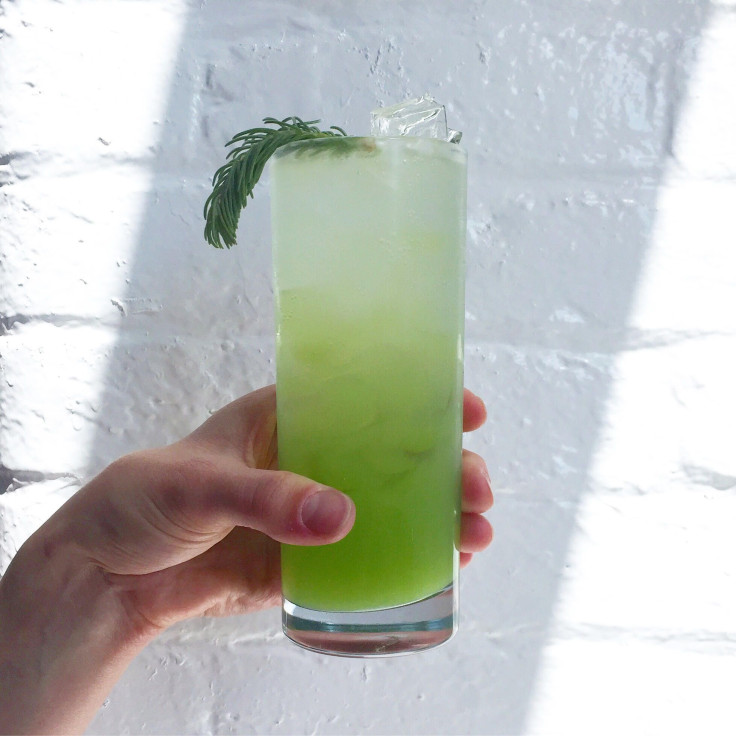 Spruce Tip Collins (created LyAnna Sanabria)
1.5 oz Bimini Overproof Gin
1 oz Spruce Tip Syrup
1 oz lemon juice
In a glass filled with ice, add ingredients and top with soda water. Garnish with a spruce tip or a lemon wheel.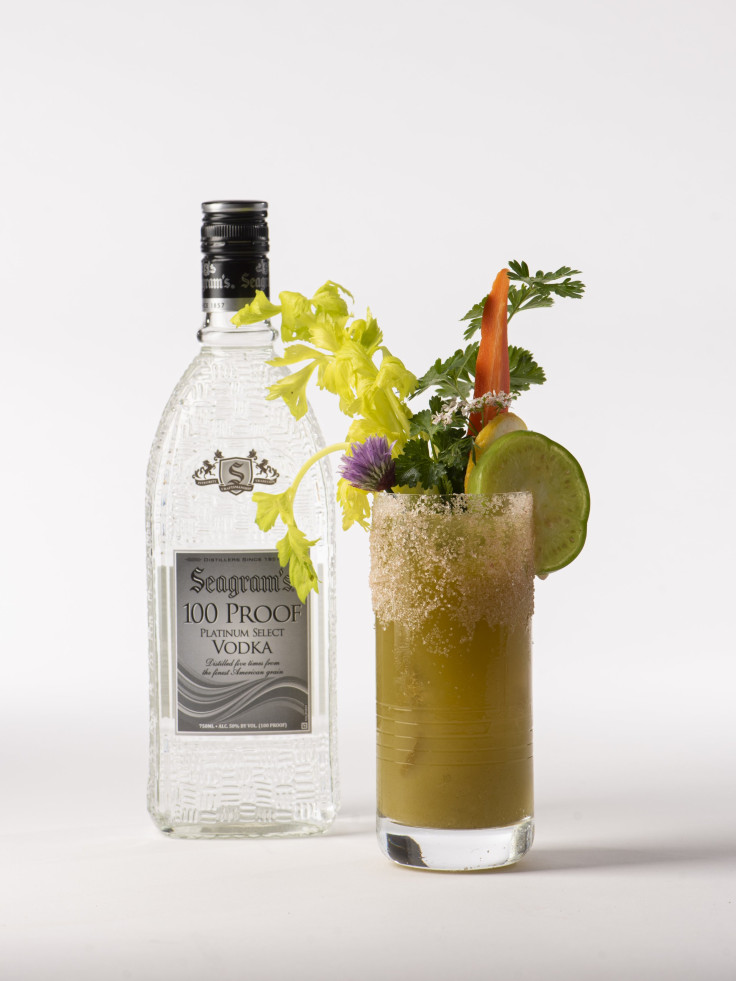 Feeling Lucky (Green) Bloody Mary
2 oz. Seagram's 100 Proof Vodka
1⁄2 oz. Puréed Spinach
1⁄2 oz. Green Tomato Juice
1⁄2 oz. Carrot Juice
1⁄2 oz. Lemon Juice
1⁄2 oz. Aloe Vera Juice
1⁄2 tsp. Minced Garlic
Cubed Ice
Rim a highball glass with celery salt and fill the glass with ice. Combine all ingredients in the glass over the ice and stir with a bar spoon. Garnish with a celery stalk, sliced carrot, parsley, cucumber and lemon rounds and an edible flower.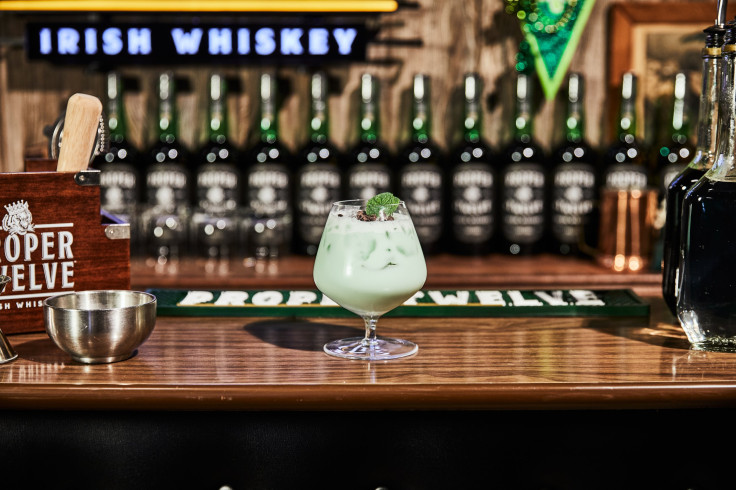 Proper Hopper
1 oz Proper No. Twelve
.5 oz Creme de Cacao
.5 oz Creme de Menthe
1 oz Heavy Cream
Add all ingredients to a cocktail shaker. Shake and strain over crushed ice. Garnish with chocolate shavings and/or Mint Spring.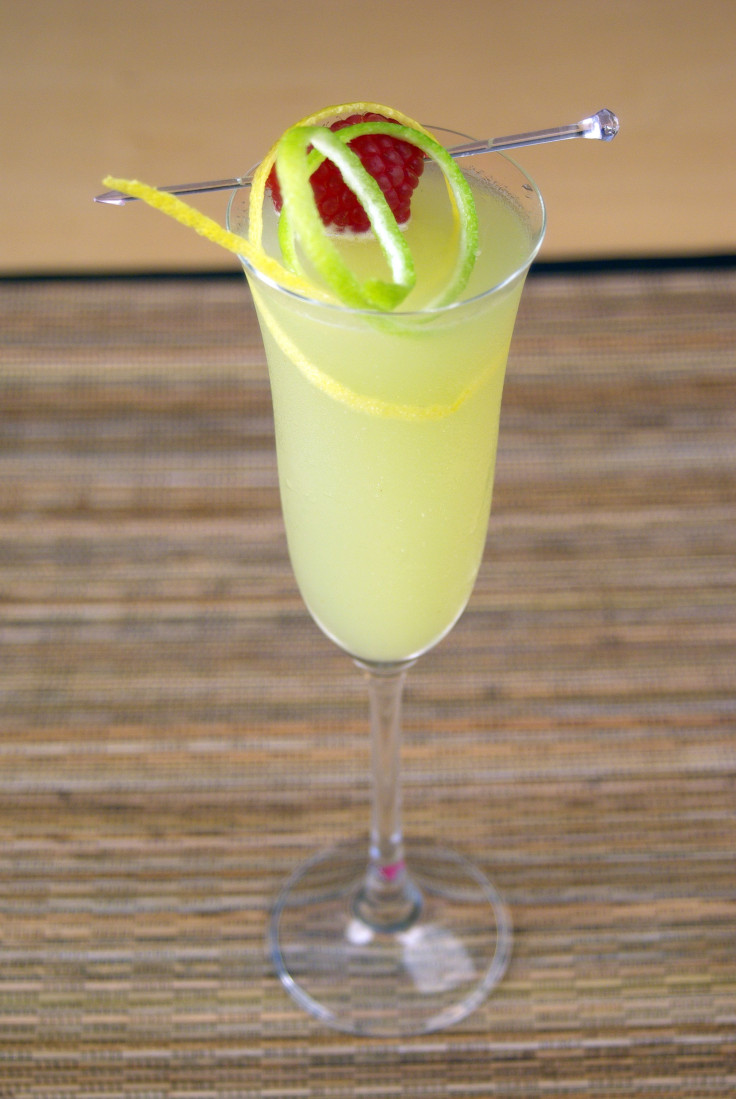 Herbal Crisp (created by Manny Hinojosa)
1 1/2 oz Bacardi Superior Rum
1/2 oz Absinthe
1 oz The Perfect Purée Green Apple Puree, thawed
1/4 oz simple syrup
Champagne or Prosecco
Lime wedge (for garnish)
Lemon zest (for garnish)
In a mixing glass filled with ice, add Bacardi, Absinthe, Green Apple puree, simple syrup, and ice. Shake and strain into a champagne glass. Top with Prosecco or Champagne. Garnish with a lime wedge and lemon zest.
© Copyright IBTimes 2023. All rights reserved.