'Grey's Anatomy' Star Scott Speedman Reveals Preparation For Portraying Porn Star In 'Sharp Stick'
"Grey's Anatomy" star Scott Speedman has revealed he will be portraying a porn star in his upcoming movie "Sharp Stick" and talked about his preparation for the role.
Though the 46-year-old actor is not playing the lead role in the film, he explained that his character is more on the "fun" side.
"It's a really fun, crazy character that like five years ago I would have said no [to] on the spot," Speedman said on SiriusXM's "Pop Culture Spotlight" show Thursday. "He's this porn star in this longer-form story, but he pops in and out of this story."
"It's a fun part to go in and play and see if I could pull it off," he added.
The actor went on to explain how he prepared for the movie, noting that one needs to be "careful" with the content they are watching before their "girlfriend comes up the stairs," referring to watching porn movies.
Speedman also reflected on the importance of social media, including OnlyFans, which can help a porn star earn a lot of money.
"But what was interesting about that was this sort of merge that's going on in the porn star industry, of the traditional porn work that they do and then social media, and how they're making a lot of money on OnlyFans and stuff like this," he explained.
The actor further said his character is also active on a platform like OnlyFans and earns a lot of money.
"That was interesting to research," he told the host. "I had no idea about any of that, and learned a little bit about it — not too much."
The actor also praised the movie's director, Lena Dunham, for creating a "safe environment" as it can be an awkward and crazy experience for the actors. Besides Speedman, the movie also stars Kristine Froseth, Taylour Paige, Jennifer Jason Leigh and Jon Bernthal.
Speedman joined the cast of "Grey's Anatomy" in 2018. He will feature in the fantasy movie "Crimes of the Future," which is directed by David Cronenberg. The movie also stars Léa Seydoux, Kristen Stewart, Viggo Mortensen, Yorgos Karamihos and Don McKellar.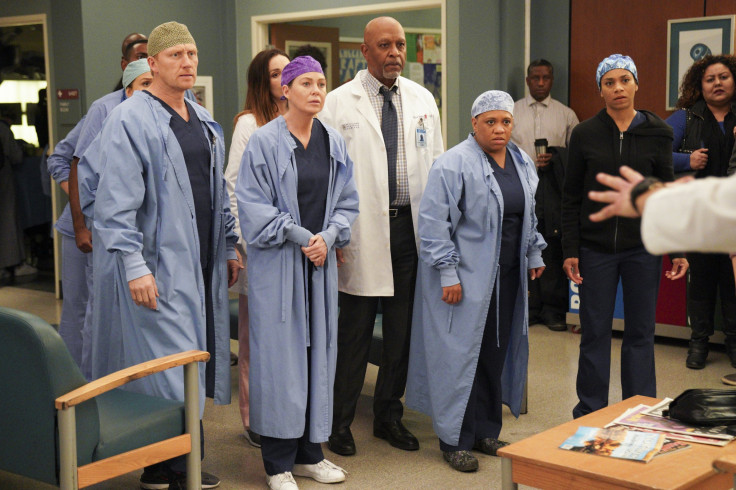 © Copyright IBTimes 2023. All rights reserved.