Groupon Announces $12.7 Billion IPO; Stock Opens Friday on Nasdaq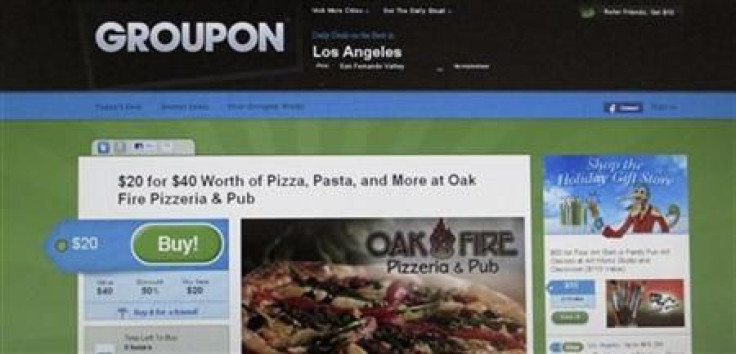 Daily deals Web site Groupon announced late Thursday its initial public offering of 35 million Class A shares at the price of $20 per share, giving the company a market value of $12.7 billion.
The company also granted the underwriters a 30-day option to purchase up to an additional 5.2 million shares of the Class A stock to cover over-allotments.
Groupon's shares are expected to begin trading on the NASDAQ Global Select Market Friday and will have the ticker symbol GRPN. The company is set to make $700 million when it goes public this week.
The company's IPO is now the second-largest announced following only the release of Google's IPO in 2004. Groupon's IPO was higher than expected, indicating a large number of investors interested in the company's shares. Although floating estimates of the company valued it at $25 billion when Groupon first filed for an IPO in June, questions over the company's unorthodox accounting measures and complaints that Groupon does not create consumer loyalty muddled the early estimates.
Groupon is a rapidly growing company but has been closely watched both by market investors and other Web startups. Started in Chicago in 2008 by Andrew Mason, Groupon sends out daily e-mails to subscribers offering them discount deals in their local area. Coupons are offered for spas, clothing stores, restaurants and other industries.
At the end of September, Groupon operated in 175 markets in North America and 45 countries across the globe with 143 million subscribers. Thirty million Groupon coupons were sold between July and September, according to News.com.au.
© Copyright IBTimes 2023. All rights reserved.