'Grown-ish' Episode 3 Spoilers: Zoey Crushing Hard On Aaron In Sneak Peeks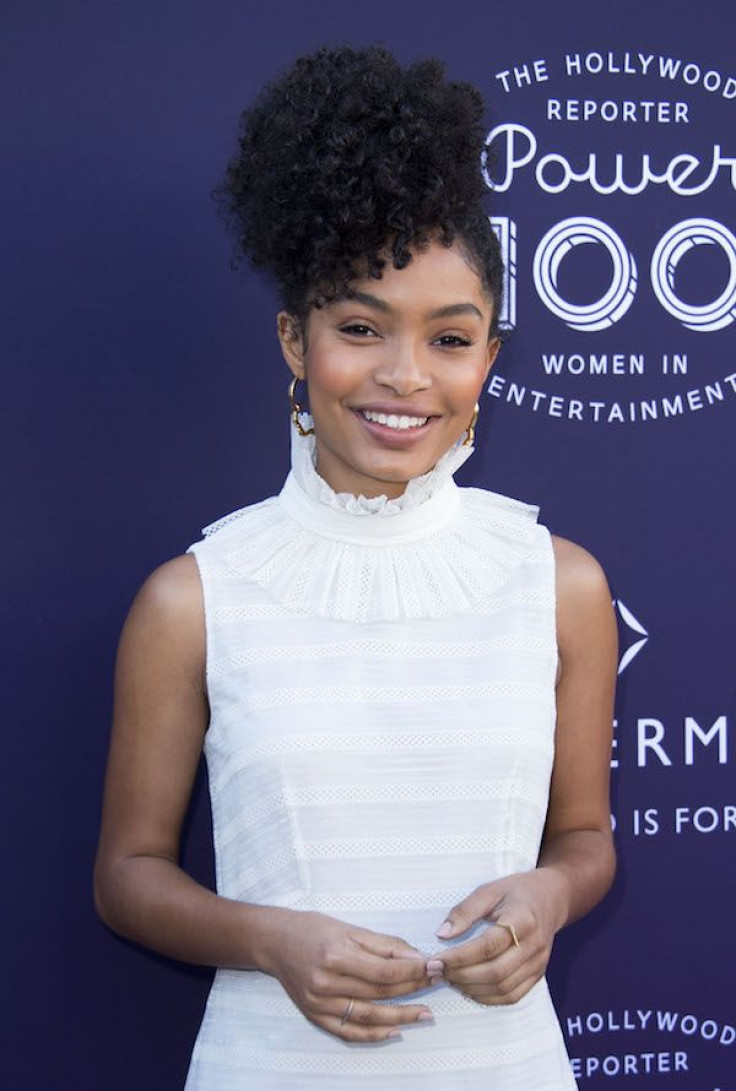 "Grown-ish" will continue to tackle relevant issues in college when it returns with episode 3 this Wednesday. Based on the sneak peeks at the "Black-ish" spinoff's all-new episode, Yara Shahidi's Zoey Johnson will be bitten by the love bug when her crush sends her mixed signals.
Freeform has released three promotional clips for "Grown-ish" episode 3, titled "If You're Reading This, It's Too Late," and all of them appear to suggest one thing: Zoey will be crushing way too hard on Aaron (Trevor Jackson). Unfortunately for her, Aaron is not one to send clear signs of love. This then causes Zoey's confusion throughout the third installment of the new series.
In the first sneak peek, Zoey is seen trying to make sense what Aaron was trying to convey when she subbed her on Instagram. She asks for Ana's (Francia Raisa) interpretation about Aaron's "Mood Forever" post which apparently comes with a rose emoji. While Ana is muddled by the fact that her friend is trying to make a big deal about Aaron's post, Zoey blurts out her different interpretations of the rose emoji being a symbol of her and Aaron's possible budding romance.
In the second preview clip, Zoey gathers all of her girl pals in a room to ask them about the "U up?" messages that Aaron's been sending her all week. "Look. This is the fourth 'U up?' he's sent me this week, and — I don't know. I'm just a little concerned," she says. Zoey eventually adds, "There's just something that feels wrong about him only texting me at night."
When asked about the things that took place the first three times that Aaron texted her "U up?," Zoey reveals that they fooled around on the first two and nothing happened on the third time. "Well, the first time we fooled around, and the second time we fooled around, and the third time — Oh, yeah. Actually, uh nothing happened. I wasn't up," she says in the clip.
The third promo clip for "Grown-ish" episode 3 starts with Zoey and her friends walking the streets after attending a party. While the twins Jazz (Chloe Bailey) and Sky (Halle Bailey) and Nomi (Emily Arlook) debate about a guy they met earlier, Zoey appears to be lost in her own mind and being intoxicated by the thought of having a long night ahead.
"You know those nights you never want to end? Well, in college … they don't have to," Zoey's voiceover says in the sneak peek. "It's when the party ends that the night's just beginning." Then, as Zoey enters the dorm building and heads her way to her room, her musings tackle the inevitable hook-ups in college. "Everybody's trying to hook up. Especially the ones who might have had a little too much to drink. But if colleges didn't want students hooking up, they wouldn't give us beds and rooms with lockable doors. So really, that's on you, college."
"Grown-ish" episode 3, "If You're Reading This, It's Too Late," airs Wednesday, Jan. 10, at 8 p.m. EST on Freeform.
© Copyright IBTimes 2023. All rights reserved.