Guardian Layoffs Loom As Print Advertising Declines, Reflecting Bleak Trend For UK Newspapers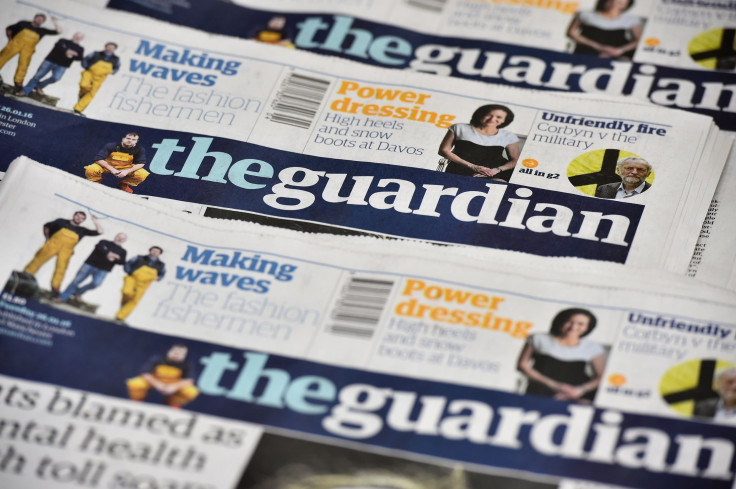 Facing sharp declines in print advertising revenue and escalating costs from an ambitious international expansion, the parent company of the British newspaper the Guardian is expected to make significant cuts to its workforce, the paper reported Thursday.
About 250 people — including 100 editorial staffers — will be affected by the cuts, which are part of a larger plan by the Guardian Media Group to break even within three years. The company's British workforce is expected to be cut by 18 percent, including positions that are currently unfilled. The company, which publishes the Guardian and the Observer, operated at a loss of 58.6 million pounds ($84.8 million) last year, according to Jane Martinson, the Guardian's head of media. Print revenue declined 25 percent year over year.
Company executives say they hope all the staff reductions will be voluntary, Martinson reported, but said layoffs could be necessary. "Voluntary redundancy" terms are expected to be agreed upon in the next few weeks.
"Our plan of action has one goal: to secure the journalistic integrity and financial independence of the Guardian in perpetuity," wrote Editor-in-Chief Katharine Viner and CEO David Pemsel in a memo to staff.
The Guardian over the past three years has substantially ramped up its digital operations in the United States and Australia, adding some 479 jobs both in and outside Britain. The company now has about 1,960 full-time staffers. The Guardian as a news brand earned serious equity with English-speaking consumers in 2013 when it broke several stories related to leaked documents by Edward Snowden, including the existence of the U.S. National Security Agency's secret Prism surveillance program.
But by January of this year, with its print advertising revenue seeing a steeper-than-expected downturn, the company said it would seek to cut costs by 20 percent over the next three years in an effort to create a more sustainable, digital-first business model. According to Martinson, the job cuts announced Thursday will not affect employees outside Britain.
The Guardian's troubles reflect broader trends across Britain, where print advertising revenue fell by 112 million pounds ($160.5 million) in 2015, according to an Enders Analysis estimate cited by the Financial Times last month. Spending on national advertising in British newspapers has plummeted 30 percent since 2010, and publications are struggling to recoup that revenue with digital ads or alternative models like online paywalls.
Last month, the British newspaper the Independent said it was shutting down its print edition after 30 years and would become a digital-only publication.
Christopher Zara covers media and culture. News tips? Email me. Follow me on Twitter @christopherzara.
© Copyright IBTimes 2023. All rights reserved.