Guns In Schools: Education Department May Use Federal Funds To Buy Them
The Education Department is reportedly considering allowing states to use federal funding to buy guns for teachers.
The New York Times reported that the department is focusing on a federal education law called "Student Support and Academic Enrichment grants" that does not mention prohibiting weapons purchases through federal funds. This would allow Education Secretary Betsy DeVos to approve any plans to use the funding for firearms.
Liz Hill, a spokeswoman for the Education Department, said, "The department is constantly considering and evaluating policy issues, particularly issues related to school safety. The secretary nor the department issues opinions on hypothetical scenarios."
According to people familiar with the discussions, if the department decides to carry out the proposal, it would be the first time a federal agency has authorized the purchase of weapons without a congressional mandate.
"Teachers are not bodyguards. The Trump Administration's latest plan to allow more teachers to walk around with guns in order to make kids feel safe is absurd and dangerous," Former Arizona congresswoman Gabrielle Giffords, who was injured during a 2011 shooting in Tucson, tweeted late Wednesday.
"Arming teachers is not a solution. It recklessly puts American children in even more danger. We can forge a better path. It's time for Americans to find the courage to fight for our own safety," she added.
The federal government had taken a position to not pay to outfit schools with weapons. In March, the Congress passed the "Students, Teachers, and Officers Preventing (STOP) School Violence Act" that allocated $50 million a year to local school districts to train students and staff to recognize and prevent threats. However, the bill clearly states the money cannot be used for purchasing firearms.
In March, when asked if teachers should be allowed to use guns, DeVos said it "should be an option for states and communities to consider." She however, went on to say that she would hesitate to think of her "first grade teacher, Mrs. Zoerhoff…having a gun and being trained in that way." She again reversed her point and said "but for those who are capable, this is one solution that can and should be considered, but no one size fits all," Fortune reported.
In February, President Donald Trump's call to arm educators faced criticism from educators, lawmakers and law enforcement officials. The POTUS also said the armed teachers should receive extra pay as an incentive, adding that up to 40 percent of school employees would be qualified to handle a weapon and he would devote federal money to train them.
Trump also spoke about raising the minimum age to purchase a firearm to 21 as a gun control measure.
Stricter gun control laws have been a hot debate topic since a gunman opened fire at a high school in Parkland, Florida, and killed 17 students and faculty members in February 2018.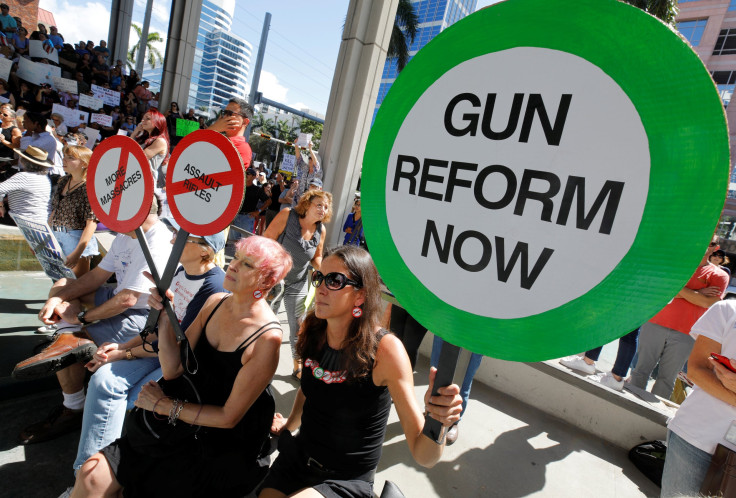 © Copyright IBTimes 2023. All rights reserved.