Gwen Stefani-Blake Shelton Update: 'The Voice' Coach Supports Girlfriend At Tour Amid 'Trust Issues' Rumors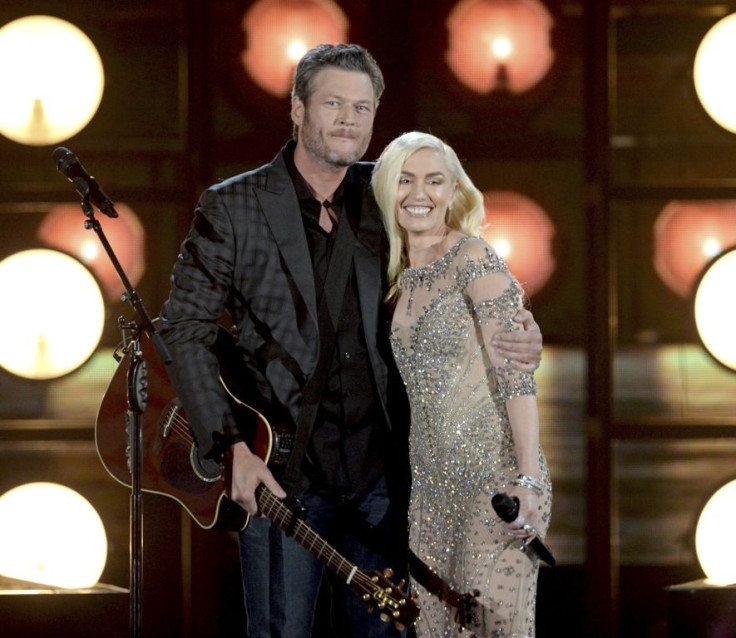 Blake Shelton proved to be an extremely supportive boyfriend as he appeared to cheer for his girlfriend Gwen Stefani, who kicked off her "This Is What the Truth Feels Like" tour in Boston Tuesday. Over the last few months, Stefani and Shelton have been surrounded with marriage rumors, while some reports also said that the former is pregnant.
Stefani, whose show was live-streamed on Yahoo, was super excited about her concert as she took to her Snapchat account to share photos of almost everything, starting from her crew members to the dressing room. Shelton was equally excited as he was by Stefani's side to encourage her before the show.
"Hey Boston.. I'm so happy for y'all!! I'm here watching @gwenstefani rehearsal right now. Prepare yourselves for greatness!!!" Shelton tweeted.
During the show, Shelton shared a picture of the 46-year-old singing on stage at the Xfinity Center.
Shelton and Stefani confirmed their relationship last November after their split from their respective partners — Miranda Lambert and Gavin Rossdale. Since the two got close on the sets of "The Voice," several rumors about their relationship have made the rounds.
The two have been surrounded with rumors of secret marriage and reports of Stefani being pregnant with twins. However, the two singers have quashed the pregnancy rumors on several occasions.
Most recently, rumors surfaced that Stefani is having "trust issues" as she is afraid that her time away from Shelton during her tour will ruin their relationship.
"Gwen is worried about the idea of spending so much time apart. She's afraid it's going to blow up their romance," a source told OK! Magazine, adding that Stefani "wants to keep an eye on Blake." Stefani invited him for her tour but Shelton "doesn't want to be her sidekick for two months," the report added. Gossip Cop debunked the report at the time.
© Copyright IBTimes 2023. All rights reserved.