Gwen Stefani On No Doubt's Long Hiatus: 'It Was Mainly My Fault'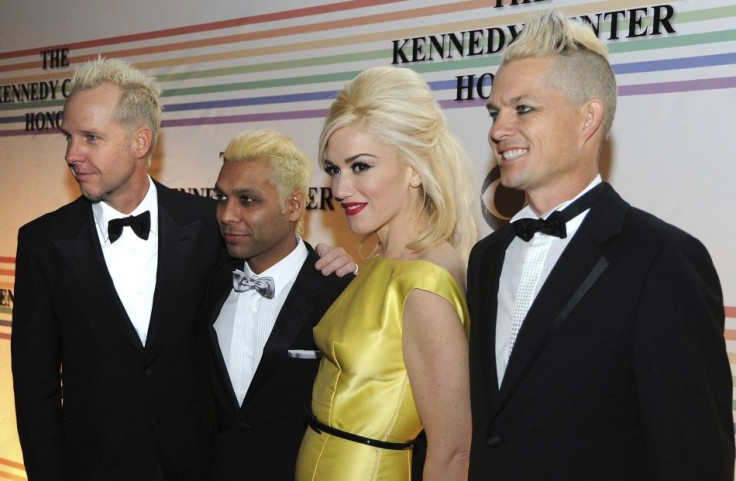 It's been eight years since No Doubt last toured together and 11 since they recorded a new album, but the band finally has another album due in stores Sept. 25 and according to Gwen Stefani, you can blame her for the long hold up.
"It just feels so much more natural being back in this mode. The solo records allowed me to indulge my girly side but it was never meant to be taken seriously," said Stefani, in a recent interview with the Guardian. "It was just like an art project that kept going longer than I expected. The group never ended – we always knew we'd come back to make this album."
Stefani explained that a large part of their extended hiatus was because the now 42-year-old lead singer was simply too burned out when the band tried to write a new record in 2008.
"I'd done the two [solo] albums, the two tours, I'd had the two babies – there had been a lot of output in those years [since Rock Steady]," said Stefani. "When you first have a baby your life doesn't really change. You're tired but it's nothing compared to when they grow and they're humans and they need you. By the time we were making this record my toddler was becoming a little guy and school, and oh my God, it was super challenging."
Tony Kanal, No Doubt's bassist who dated Stefani for seven years during the heyday of their career, agreed with the singer. "All of us have kids now but, for the rest of us it's much easier in the studio as our wives are looking after them," he said. "But for Gwen it's a whole different thing and seeing her struggle trying to be a great musician and great mum became the basis of the album."
"It's hard to schedule it," said Stefani, of the band's struggle to get back into the studio. "We're actually ahead of schedule-lots of babies made, lots of stuff that we've done … I think it was mainly my fault!"
Tom Dumont, the band's guitarist who produced two records for Matt Costa during their long hiatus, said that continuing on with the band has also necessitated realigning some their priorities. "The band was No. 1 in our lives for a long time and that's changed, but we've been able to survive that," he said. "It's No. 2 now, but we all share this work together. We built this whole thing together and we're still trying to protect it and make it the best thing we can."
"There's nothing that compares to being in a band with your best friends you've known all these years," added Stefani. "There's no place like home; we're so comfortable together, we understand each other. It feels, like, normal."
© Copyright IBTimes 2023. All rights reserved.