Gwen Stefani Wants To Share This Christmas Tradition With Boyfriend Blake Shelton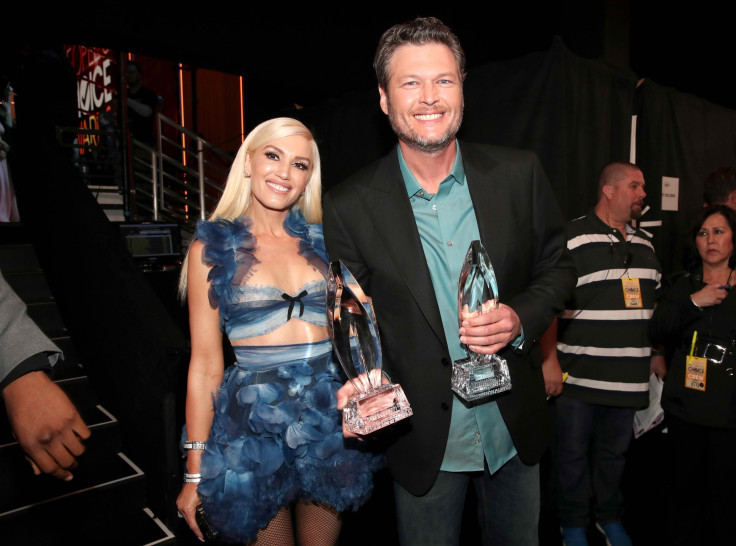 Gwen Stefani will be sharing a family Christmas tradition with her boyfriend, Blake Shelton.
On Thursday, the "Hollaback Girl" singer attended the Spotify Listening Party for her album "You Make It Feel Like Christmas" hosted by Fred Segal and Domino Magazine. During the Q & A, Stefani opened up about their family and holiday traditions.
"I don't like to brag but I did have an incredible family and parents and grandparents," Shelton's girlfriend said (via Us Weekly). "I can remember my grandma, my mom's mom, she was a redhead, Irish. I would call her crazy lady, she would probably like that, I think."
"She used to do gingerbread villages. Like she would start and there would be the church and each one of us got our own gingerbread house and at Christmas, we would take it home and eat it. It was over the top," Stefani continued. "I tried to do it two years ago and it was a complete disaster. A horrifying taste — I don't even know how I did it. I think I used the wrong molasses? It was different molasses in it, so I'm trying to figure it out. This year is the year though! I have to do it."
The former "No Doubt" singer released her album in October. Many noticed that a number of her songs are dedicated to "The Voice" judge, Shelton.
For instance, one of the songs titled "My Gift is You" mentioned love and wedding ring. "Don't need no money / Don't need a thing / I don't even need a wedding ring / All I need is love and the truth / And I got it / My gift is you," the lyrics read.
Another song titled "Never Kissed Anyone With Blue Eyes Before You," seems to allude to the color of Shelton's eyes. "Now I've got you / Everything's feeling brand new / I've never kissed anyone with blue eyes before you / I'm hearing silver bells when your lips do what they do," the lyrics read.
Stefani and Shelton celebrated Thanksgiving with their families altogether in his hometown, Oklahoma. The "Rich Girl" songstress and the "Ol' Red" singer packed on PDA in a photo shared by Stefani on Instagram. The snap featured the "Boys 'Round Here" crooner kissing his girlfriend on the cheek.
© Copyright IBTimes 2023. All rights reserved.