Gwyneth Paltrow Poses Nude To Mark 50th Birthday: 'I Feel So Good'
KEY POINTS
Gwyneth Paltrow marked her 50th birthday by showcasing a nude snap on Instagram
The "Iron Man" star shared her experience doing the photoshoot in an editorial for Goop
Paltrow said she felt so good turning 50, and it was about expressing her sense of energy and optimism
Gwyneth Paltrow covered her skin with gold in a nude photoshoot to celebrate her milestone birthday.
Paltrow turned 50 Tuesday. She celebrated the occasion by sharing a nude photo on Instagram. The snap featured the "Iron Man" star baring her gold-painted skin. In the caption, she wrote, "50."
Her post received over 500,000 likes. Many commented and wished her well on her birthday.
"Happy Birthday Gwyneth!! 🙌 you make 50 the new 20," Sara Blakely commented. Dr. Will Cole added, "Happy birthday!! The most bright, light-filled years of your life are ahead. Love you, my friend."
"GORGEOUS 🔥 HAPPIEST AND HEALTHIEST MOTHER F'ing 50th GP!!" Tina Chen Craig wrote.
The snap featured her fit physique and captured her fun and fearless personality. The photoshoot was partly inspired by the 1964 James Bond movie "Goldfinger."
The "Mordecai" actress spoke about her photoshoot experience in an article for Goop, which she founded.
"All I know is that they're painting me gold and that I have to be naked," Paltrow wrote, Entertainment Tonight reported. "I feel so good turning 50, and this is about expressing that sense of energy and optimism that I'm experiencing. It's more about the female gaze and just a sense of fun."
In the editorial, Paltrow reflected on her milestone birthday and how life had become "sweeter" as she aged.
"On September 27, I'll turn 50. As I sit here contemplating this idea in the late summer morning, no moisture in the air, breeze moving only the tops of the trees, I strangely have no sense of time passed. I am as connected to this feeling of longing, of promise—promise of the fall, of something ebbing—as I was 30 years ago," she wrote.
"I understand on some level that life is linear, that I have lived x number of days thus far and I have more in the basket under my arm than I do in the field before me," she continued, "But there is something about the sweetness of life that exists deep within me that is unchanged, that will not change. It is the essence of the essence. It seems to be getting sweeter."
It wasn't the first time Paltrow stripped naked to show off her curves. She also shared a nude picture when she celebrated her 48th birthday.
"In nothing but my birthday suit today... thank you all so much for the birthday wishes and thank you to @goop's insanely amazing brand new body butter for making me think I can still get my kit off. #goopgenes," she wrote in a post on Instagram at the time.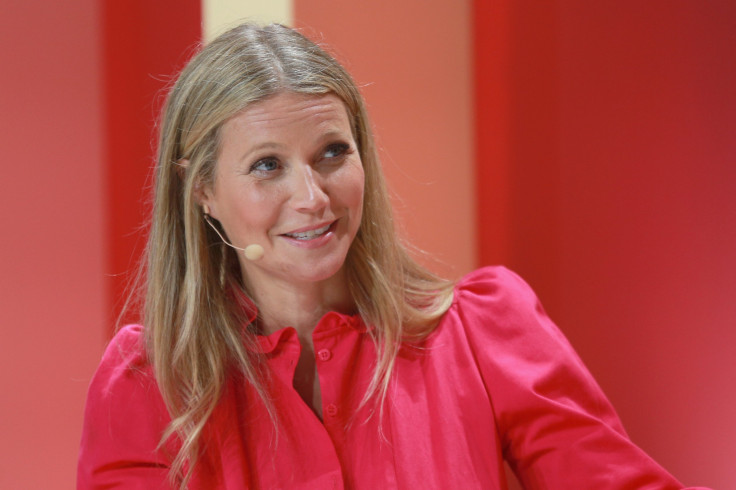 © Copyright IBTimes 2022. All rights reserved.
FOLLOW MORE IBT NEWS ON THE BELOW CHANNELS