Gwyneth Paltrow Reunites With Robert Downey Jr. In 'Avengers: Infinity War'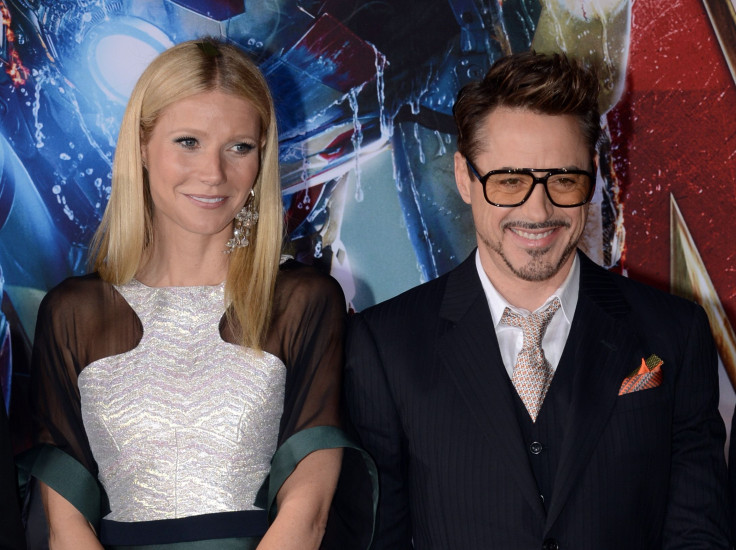 Gwyneth Paltrow and Robert Downey Jr. are reuniting in "Avengers: Infinity War."
Paltrow and Downey Jr. have worked together in the three "Iron Man" movies and they will be taking their tandem to "Avengers 4." On Tuesday, the "Sherlock Holmes" star surprised Marvel fans when he shared a photo of him with Paltrow on the set of "Avengers: Infinity War" on Instagram. "Infinity Trinity ... #infinitywar and street cred @jimmy_rich represent @marvelstudios and @therealstanlee," he wrote in the caption.
Fans were ecstatic upon seeing the duo. One user named mandypersonaltrainer wrote, "So glad Pepper is back!"
Daily Mail also shared a number of photos of Paltrow with Downey Jr. where both were holding papers that appeared to be scripts. Another shot featured the duo with Mark Ruffalo, who plays as Hulk in the hit franchise. The publication noted that she was rehearsing a scene with the two men.
Paltrow plays the role of Pepper Pots for the Marvel franchise. In the photos, she was dressed casually in a blank tank top and white high-waisted slacks. Paltrow appeared to have no makeup and she noticeably has a wedding band.
In other news, Paltrow is busy juggling her career and family. According to her, her business, Goop, is requiring much of her time. "I'm still going to do a little bit here and there but [Goop] really requires almost all of my time," Paltrow told Entertainment Tonight about her priorities. "I'm in the office all day every day and you know, I have a pretty big team now. We are almost 85 people so I kind of need to be at work."
Aside from her business and from filming, Paltrow is co-parenting with ex Chris Martin on their two children, Moses and Apple. In June, the pair reunited with their son. They were spotted in the south of France aboard a luxury yacht.
The Coldplay frontman was seen enjoying the waters with son Moses. At one point, the exes were seen talking to each other on the deck of the boat. Their daughter Apple was not seen during the said trip.
Are you happy that Paltrow is joining "Avengers: Infinity War?" Drop a comment below.
© Copyright IBTimes 2023. All rights reserved.