Gym Teacher Strips, Chases Elementary School Students Around Playground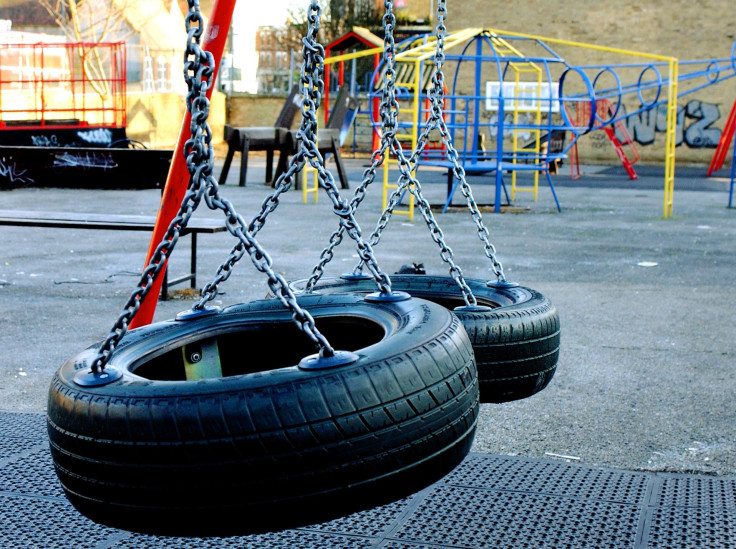 Physical education took a disturbing turn last Friday for some students at a Los Angeles elementary school. Fifth and second graders at Carthay Center Elementary School had to escape from a P.E. instructor who, inexplicably, disrobed on the school playground and proceeded to chase the students around while naked, CBS Los Angeles reported.
A construction worker managed to capture the tail end of the incident on camera as they passed by the playground. CBS Los Angeles incorporated that video into its television news program, with a news spot that can be seen below.
Again, the video only captured the end and immediate aftermath of what happened. In the video, we see the naked instructor put his athletic pants back on, but remain shirtless while nonchalantly walking around the playground. A few men nearby on the parking lot observed, with one of them talking on the phone.
An unnamed parent told network reporter Adrianna Weingold that the instructor, whose job is to help the kids in physical education, suddenly stripped off his clothes and chased them. The children "ducked and dodged" their way into nearby classrooms to get away from the man, who was not identified in the report.
Another parent, who described the incident as "embarrassing," said the children saw the man's genitalia. After it was over, the school offered mental health counselors to anyone who needed their assistance.
Parents of Carthay Center students were contacted by an automated phone call in the aftermath of the bizarre incident. The school also prepared a letter to send him with students, which vaguely described the event as the instructor "behaving in an unusual way" before police were called on him.
Carthay Center Elementary School is a magnet school that specializes in environmental studies. However, it does offer a physical education program like any other elementary school, as outlined on the school website.
© Copyright IBTimes 2023. All rights reserved.