H-1B Visa Restrictions Forcing Companies To Move Jobs Out Of US: Survey
A recent survey has found immigration restrictions are pushing more jobs and workers out of the United States, and into countries such as Canada, Mexico and the United Kingdom.
The survey, conducted by international immigration services provider Envoy Global in February, concluded that 81% of companies transferred foreign national employees to branches abroad, and outsourced their jobs due to visa-related issues in the U.S. in the past year.
Among the employers surveyed, 62% moved their employees to Canada, 48% to Mexico and the U.K. each, and 31% relocated workers to Germany.
The survey, which saw the participation of over 500 HR professionals across key industries, warned the U.S. will lose out on more talent if foreign destinations continue to provide an attractive alternative for employers, as per Forbes.
Canada, for instance, imposes no annual limit on high-skilled temporary visas, while providing a simplified path to permanent residence for a majority of employment-based immigrants.
Visa-related uncertainties compelled 86% of companies to hire employees outside the U.S. for job roles that were originally meant to be based in the country. A similar percentage of employers witnessed a foreign national employee forced to move out of the country because they couldn't obtain or extend an employment-based visa in 2022.
"93% of companies expect to turn to nearshoring or offshoring to fill positions abroad due to immigration barriers and labor shortages in the U.S.," the survey pointed out.
The survey further questioned the agenda behind restrictions imposed on employers by the government that is eventually forcing talent out of the country.
H-1B is the most common work visa sponsorship often filed by tech companies in the country, which can be extended up to six years. It is a temporary non-immigrant work visa, providing limited flexibility to an employee regarding job switches.
With several tech companies announcing layoffs in recent months, many H-1B holders are hustling to find new jobs or they will have to leave the country. As per the Envoy Global survey, 51% of companies laid off foreign national employees in the past year.
"H-1B--which is one of the bread-and-butter for employment-based immigration to the United States--85,000 issued a year," Envoy Global CEO Dick Burke told Yahoo Finance. "For the last three, four, or five years, demand has outstripped supply by three-to-one or four-to-one."
The majority of the H-1B visa holders are employed in the fields of technology and science--STEM workers. Even though the fields saw major layoffs last year, the U.S. Department of Labor believes the jobs will increase by 11% by 2031.
Green cards, which offer permanent residency to immigrants to stay and work in the country, are also facing similar restrictions. Amid increasing demand, foreign nationals, particularly from India and China, have to wait for up to 10-15 years to get approval for their green card.
Another report also explained how restrictions on H-1B visas are resulting in more jobs leaving the country. Almost half the employers, who participated in the survey, cited the "limited number of H-1B visas available" as the primary constraint impacting companies.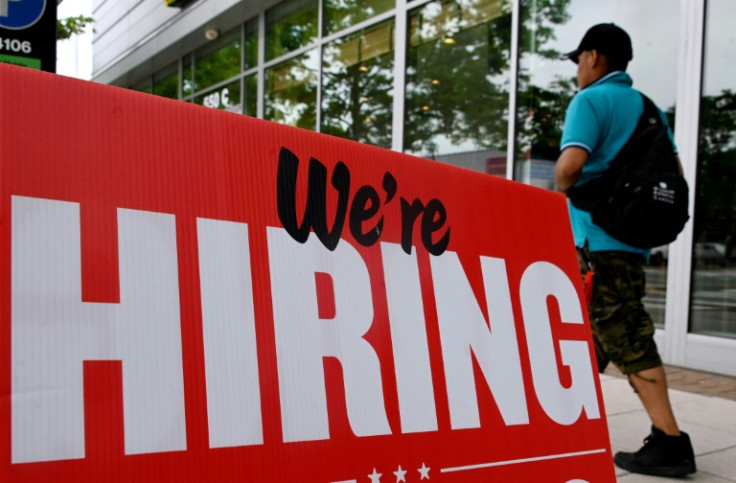 © Copyright IBTimes 2023. All rights reserved.