Hacking Concerns Prompt Virginia To Replace Voting Machines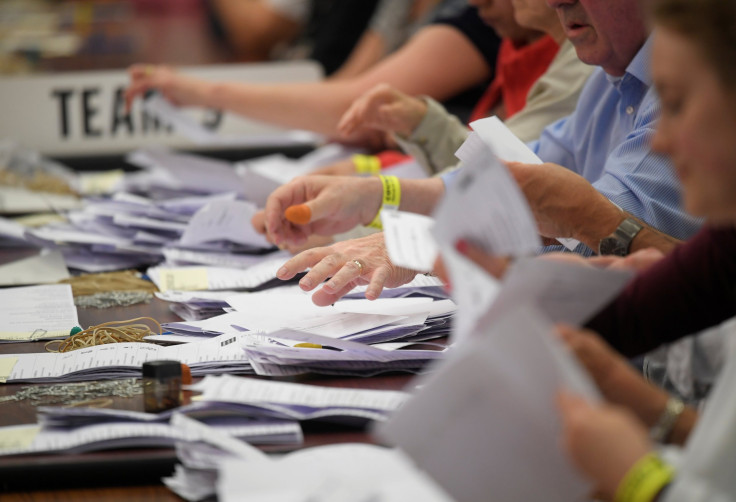 Post the 2016 presidential election, hacking fears have crept even into state elections — Virginia has issued its election officials a directive to ditch touch-screen voting machines before the upcoming elections that take place in November. This might be the most dramatic move for securing elections post Donald Trump's election which ignited vast fears of interference in elections.
The Virginia department of elections issued a recommendation to de-certify all direct recording electronic i.e. touchscreen voting devices Friday.
Instead, the State will have to replace electronic voting machines with paper ballots, so that the State can properly audit the close race between Republican Ed Gillespie and Democrat Ralph Northam.
22 Virginia voting localities currently use the electronic voting machines.
"The Department of Elections believes that the risks presented by using this equipment in the November general election are sufficiently significant to warrant immediate decertification to ensure the continued integrity of Virginia elections," Edgardo Cortés, the head of the Elections Department, stated in a memo to board members.
The decision to choose traditional paper ballots over electronic voting mechanisms seems to reignite an old debate – should the voting mechanism be modernized or should still go with the same old systems?
Electronic voting machines are susceptible to hacking since they are software based and if this software is tampered with, it could affect the final result. This tampering is also very tough to detect.
But, reverting to paper ballots actually increases the dependence on the human element in counting votes and doesn't really guarantee the accuracy, but since it is a physical mechanism with no intervention of computers, it will be resistant to hacking.
It will also be more expensive to conduct the election.
"We are getting to a point where we need to explicitly budget for protecting the machinery of democracy and everyone else thinks that's someone else's job," according to Joe Hall, a digital rights activist.
Election security expert David Jefferson calls it "an extraordinary step forward for the integrity and security of Virginia's elections, allowing them to be audited and recounted in a meaningful way."
"In one stroke, replacing the paperless electronic voting machines makes defense possible against the whole range of potential software errors and cyber attacks," he further stated in an email to Politico.
Virginia will hold statewide elections on Nov. 7.
The election could pave ways to the deployment of similar mechanisms in not just other state elections but even the 2020 presidential elections.
While reverting to paper ballots might actually make vote counting hacking-proof, there are other mechanisms that can influence elections — as was showcased by the 2016 presidential election. Post the election, tech companies such as Facebook and Google were hauled up not stemming the spread of fake news and false articles during the elections, which led to a spread of misinformation during the election.
But, getting a decision on an alternative vote counting mechanism is a start which was desperately needed.
© Copyright IBTimes 2023. All rights reserved.