'Haikyuu!!' Season 4, Episode 17 Spoilers: 'Cats vs. Monkeys'
KEY POINTS
Karasuno High School and Inarizaki High School to enter the second set
Meanwhile, Nekoma High School will go up against Sarukawa Tech High
"Haikyuu!!" Season 4, Episode 17 is set to air Friday
Karasuno High School takes the first set against Inarizaki High School after Tanaka's spectacular rise. "Haikyuu!!" Season 4, Episode 17 titled "Cats vs. Monkeys" is set to showcase a game featuring Nekoma High and Sarukawa Tech High.
The official website released the synopsis for "Haikyuu!!" Season 4, Episode 17, teasing a match between Nekoma High and Sarukawa Tech High. The synopsis suggests that both Nekoma High and Sarukawa Tech High boast strong defenses.
Meanwhile, the previous episode revolves around Tanaka and his resolve to become as good as Kageyama or Hinata.
The entire episode switches between the present-day and Tanaka's past. During the match, Yamagashi scores a service ace using a jump floater technique against Ojiro.
Later, Ojiro counters Yamagashi's next serve with a balanced receive and Ren manages to beat Yamaguchi. Meanwhile, Tanaka fails to get the ball and hits the wall.
Kosaku serves for Inarizaki High in place of Ren. Daichi receives the service, but it is powerful and his connection is a weak one. The ball heads back to the opposing team but remains out of bounds. Kageyama breaches the net and chases the ball.
He manages to send it back to his team and Asahi delivers a block out. The team praises Kageyama's quick thinking as the ball and the player didn't actually enter Inarizaki's side of the court.
During the episode, Tanaka is excited to see his team perform at such a high level. He vows to deliver but self-doubt creeps in. By the end of the episode, Tanaka manages to calm his nerves and shine like a diamond for Karasuno High.
The cast of the anime includes Kaito Ishikawa as Tobio Kageyama, Ayumu Murase as Shoyo Hinata, Hiroshi Kamiya as Ittetsu Takeda, Hideaki Kabumoto as Osamu Miya, Mamuro Miyano as Atsumu Miya, Kouki Uchiyama as Kei Tsukishima, Jun Nazuka as Aran Ojiro, Nobuhiko Okamoto as Yu Nishinoya, Nobuyuri Sagara as Hisashi Kinoshita, Ryusei Nakao as Tanji Washijo, Subaru Kimura as Satori Tendo, Yuu Hayashi as Ryunoksuke Tanaka, Yu Miyazaki as Sachiro Hirugmai and Yoshimasa Hosoya as Asahi Azumane.
"Haikyuu!!" Season 4, Episode 17 is set to air Friday. The episodes are available online on Crunchyroll.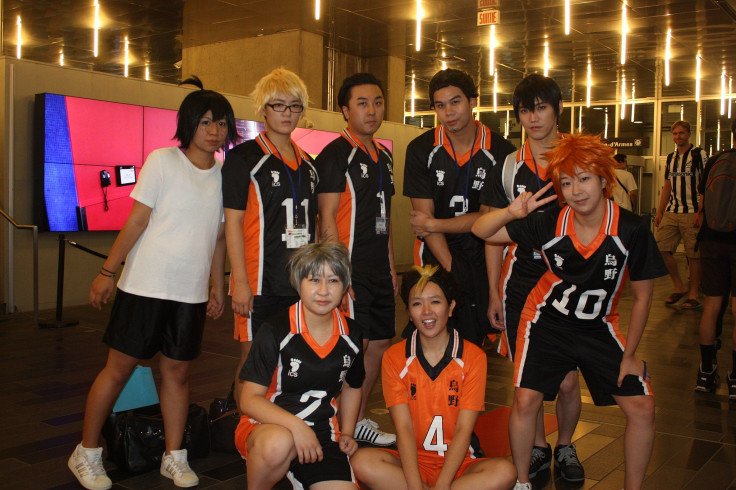 © Copyright IBTimes 2023. All rights reserved.