'Haikyuu!!' Season 4 Episode 8 Live Stream Details Revealed; Watch 'Challenger' Online
KEY POINTS
Date Tech vs. Karasuno High match continues in "Haikyuu!" Season 4 episode 8
Kageyama and his team members are trying their best to beat Date Tech's defense
So far, Date Tech has outperformed Karasuno High
The match between Karasuno High and Date Tech continues in "Haikyuu!!" Season 4 episode 8. Date Tech's players are scary as hell as they showcase their exceptional blocking techniques.
This article contains spoilers from 'Haikyu!!' Season 4 episodes.
So far, Kageyama, Tanaka, Hinata, and others have been unable to penetrate the defense of Date Tech. Their reflexes are quite impressive and that has become a major issue for Karasuno High.
Looking back at "Haikyuu!!" Season 4 episode 7, Nishinoya's Rolling Thunder was applauded by all except Kageyama who told him that he was in the way. The players were shocked at Kageyama's outburst. And we expected fireworks from Nishinoya, but he did not fight back.
During the episode, Tanaka and Kageyama almost locked horns but the situation was diffused before it flared up into an all-out battle. Kageyama continued to be impressive on the court but he appeared scarier than usual.
With him snapping at his team members, it will be interesting how the team plays out against Date Tech, which is known for being playing as a unit. Midway through "Haikyuu!!" Season 4 episode 7, Date Tech's cheer squad arrived to lift up their spirits. Clearly, they fired the players as they vowed to crush the opponents in the practice games.
Tsukki asked Kageyama why was he irritated during the game. And he was at his sarcastic best and that made Kageyama mad. But the teammates stopped them from fighting.
However, the good thing is that Kageyama 'The King' is back. He is in form and giving his all. We can say that he is inspiring others to fight it out against Date Tech.
Meanwhile, Date Tech's progress has made them close to undefeatable in their game. Karasuno High will have to pull up their sleeves and come up with something that can challenge Date Tech.
"Haikyuu!!" Season 4 episode 8 can be watched online via live stream on Crunchyroll. The episode is slated to release on Friday, Feb. 28, 2020 at 12:45 p.m. ET.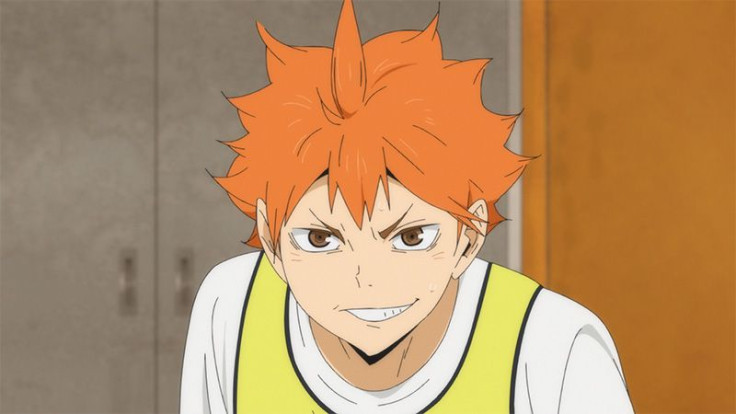 © Copyright IBTimes 2023. All rights reserved.