Is Hailey Bieber Pregnant? Justin's Wife Reveals Ovarian Cyst Diagnosis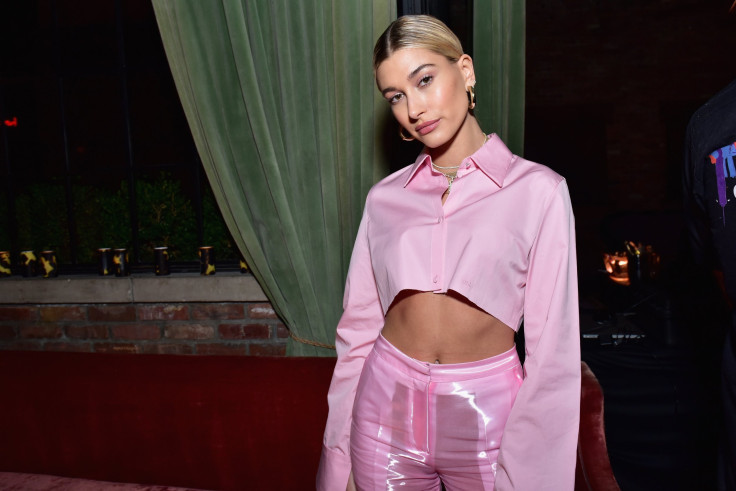 KEY POINTS
Hailey Bieber revealed that she has a cyst on her ovary about "the size of an apple"
The model said it is "painful and achey" and makes her feel "nauseous and bloated"
She sparked pregnancy rumors in April following her and Justin Bieber's appearance at the Grammy Awards
Hailey Bieber has revealed that she's dealing with an ovarian cyst as she debunked pregnancy rumors circulating online.
The 26-year-old wife of Justin Bieber took to her Instagram story this week to shut down the pregnancy speculation. She posted a selfie with her shirt pulled up to reveal her stomach and said in the caption that it's "not a baby," Page Six reported.
"I have a cyst on my ovary the size of an apple," Hailey wrote in the post Tuesday, "I don't have endometriosis or PCOS (Polycystic Ovary Syndrome), but I have gotten an ovarian cyst a few times and it's never fun. It's painful and achey and makes me feel nauseous and bloated and crampy and emotional."
"Anyways... I'm sure a lot of you can overly relate and understand," she added, concluding her message with encouragement to other women dealing with the same issues.
The pregnancy rumors began after the Rhode Beauty founder appeared at the 2022 Grammy Awards red carpet back in April alongside her husband Justin, 28, People reported.
At the time, she wore a white silk strapless Saint Laurent gown paired with a multi-strand necklace, with her hair styled in a loose braid. The "Peaches" singer, for his part, wore an oversized Balenciaga suit paired with the brand's monster Croc collaboration and a bright pink beanie.
One outlet then suggested that Hailey's flowing gown was meant to hide a baby bump. But the model immediately debunked the rumors.
"I'm not pregnant leave me alone," she responded to a fan in the comments section of an Instagram post, according to a screenshot posted by the gossip page @commentsbycelebs via Instagram.
Hailey's fans joined in to defend her under the post.
One commented, "I hate that they saw a flowy dress and automatically thought 'she's pregnant.' Are women not allowed to like flowy dresses anymore, or do we have to be wearing something tight as proof that we're not pregnant?"
"Imagine just coming out of the hospital for a blood clot in your brain... [I] promise the last thing you want is to be pregnant right away," another wrote, referring to the heart surgery the model underwent in the same month after a blood clot ended up in her brain, causing a "mini-stroke."
"Why do people *still* do this. It's so f---ing annoying. Let a person tell you if and when they are pregnant. Otherwise, you're just being f---ing rude," a third user said.
Hailey and Justin secretly tied the knot in 2018, two months after the latter's proposal. A year later, the couple wed in front of their family and celebrity friends at an intimate ceremony in South Carolina.
The couple has been vocal about their plans of starting a family. Back in 2018, the former teen heartthrob revealed that he was hoping that they would start trying for a baby by the end of 2021, as seen in the Amazon Prime Video documentary, "Justin Bieber: Our World."
"My intention for 2021 is to continue to set goals and have fun while doing them. Make sure I put my family first and hopefully we squish out a nugget," Justin told Hailey the morning before his New Year's Eve 2020 concert at the Beverly Hills Hotel in California, according to People.
But it seemed that Hailey had other plans regarding when she wanted to start building a family.
"I think ideally in the next couple of years we would try. But there's a reason they call it try, right? You don't know how long that process is ever going to take," she said in an interview for WSJ. Magazine's Spring Women's Fashion issue cover story earlier this year.
"Definitely no kids this year; that would be a little bit hectic, I think," she said, further explaining that she was still young and had more to accomplish in her career.
"I think I had it ingrained in my head that I was going to want to have kids right away and I was going to want to have kids super, super young. Then I turned 25 and I'm like, I'm still super, super young!" she concluded.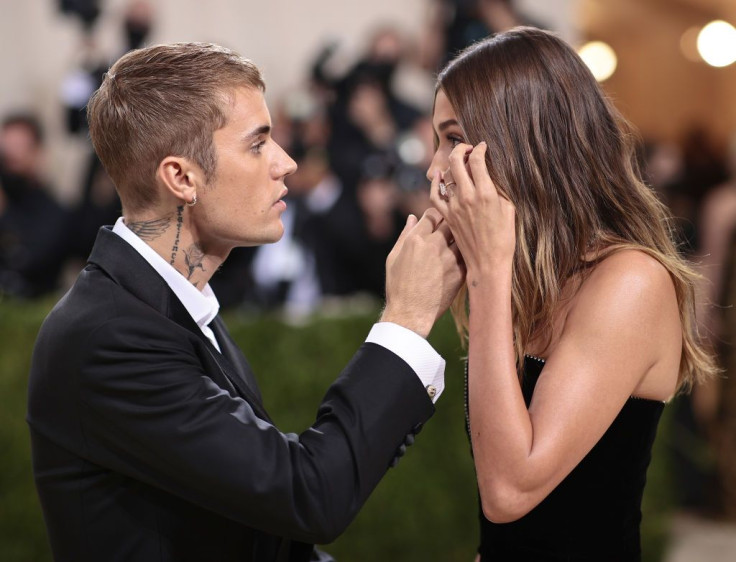 © Copyright IBTimes 2023. All rights reserved.
FOLLOW MORE IBT NEWS ON THE BELOW CHANNELS