Haiti Hurricane Matthew Climate Change Effects: Global Warming Means More Devastation, Climate Refugees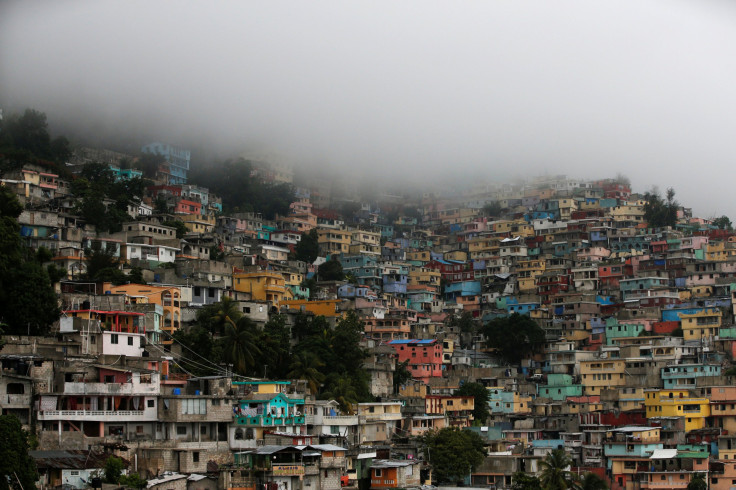 In the small commune town of Les Anglais on the eastern shore of Haiti, torrential rains and powerful winds made landfall at about 7 a.m. EDT Tuesday as Hurricane Matthew made its way north through the so-called "hurricane corridor," according to the National Hurricane Center.
Hurricane Matthew, the most potent Atlantic tropical storm in years, could mean a second humanitarian disaster for Haiti in just six years. Even more troubling, mounting climate change threats suggest Haiti will likely see more devastating storms in the near future.
Haiti, home to 10 million people, is facing some of the world's worst challenges when it comes to preparing for climate change, including high levels of poverty, environmental degradation, a poor economy and a crumbling infrastructure.
"Haiti is highly exposed to climate extremes and future changes in climate change. Like many of the Caribbean nations, Haiti is particularly exposed to tropical cyclones (as we are seeing today) and is highly susceptible to landslides and flooding," Richard Hewston, principal environmental analyst for Verisk Maplecroft, a risk management firm in England, told International Business Times in an email. "Under climate change, projections suggest that the combination of increasing wind shear over the tropical Atlantic Ocean and East Pacific and increasing sea surface temperatures will combine to have the effect of lowering the frequency of tropical cyclones in this region but increasing their intensity. Fewer, but stronger, hurricanes could have significant humanitarian impacts for Haiti in the future. "
Sea level rise means there is a potential for increased flooding events, among other concerns, said Lev Tarasov, an associate professor in the physics and physical oceanography department at Memorial University of Newfoundland.
"We can't say for sure right now we're 100 percent confident that the strength of hurricanes will increase, but the risk is definitely increasing," Tarasov said. "If you have any evidence of increased risk you act on it. The analogy I like to use is, imagine if a chemical company came into a community and said, 'We're going to increase your tax base and get a lot of jobs but there's a 10 percent chance of increased cancer rate [for your] children.' How many people are going to go for that? The whole climate change risks are probably higher than 10 percent [that there will be major impact]."
Haiti has a history of suffering through multiple natural disasters. In 2008 alone, four hurricanes hit the country, resulting in roughly 1,000 deaths. Roughly 60 percent of agricultural crops were destroyed.
Without storm walls to protect against big surf surges, as well as a high likelihood of mudslides and health infrastructure deficiencies, Haiti was facing Tuesday a potentially calamitous fate as the Category 4 hurricane with maximum sustained winds of 145 mph penetrated the region. Numerous lives were expected to be lost in the country, one of the most impoverished in the Western Hemisphere.
"Hurricane Matthew's flood waters will likely kill innocent Haitians twice: first with raging flood waters in the next 48 hours and then with the disease of cholera that will last for weeks following the storm," Bill Horan, president of Operation Blessing International, a humanitarian group in Haiti, said in a statement ahead of Hurricane Matthew. "Based on the rainfall predictions and how slow this storm is moving, we fear that Matthew will bring a tsunami of cholera cases unseen since post-earthquake days."
The U.S. Department of Defense has already identified climate refugees as a significant national security risk.
"They don't have the luxury of getting in a car and going upstate to stay with relatives. They're stuck where they are for the most part and they also don't have the government resources to assist after the fact like we do here," Scott Mandia, a professor and assistant chair of physical sciences at Suffolk County Community College in Long Island, New York, told the International Business Times. "The long-term situation is when these things happen to countries like that you get climate refugees."
© Copyright IBTimes 2023. All rights reserved.
FOLLOW MORE IBT NEWS ON THE BELOW CHANNELS