Halloween Hit-And-Run: Multiple Suspects Arrested In Santa Ana Incident That Killed 3 Trick-Or-Treating Teens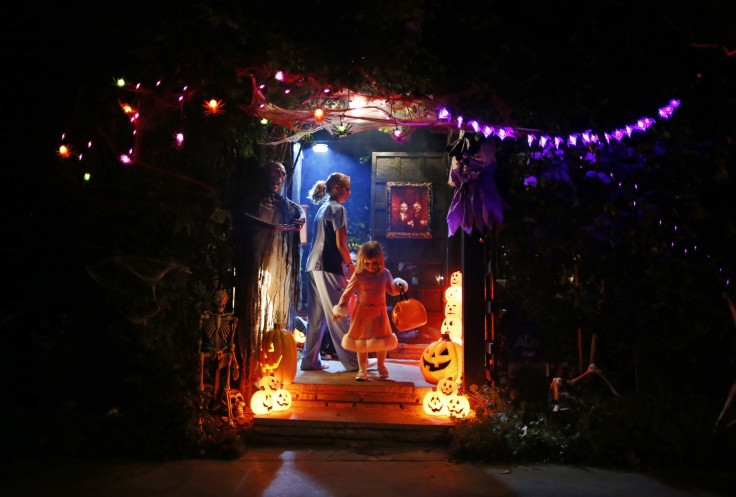 Police have arrested several people on Sunday in connection with a hit-and-run case in the Santa Ana area of California on Halloween day. Three teenagers who were trick-or-treating in the Los Angeles suburb were killed in the incident.
Police reportedly said that five people were arrested but did not reveal any other information ahead of a press conference scheduled for Monday. The deceased were identified as 13-year-old twin sisters, Lexi and Lexandra Perez, and their friend, Andrea Gonzalez, also 13, The Associated Press reported, citing the Orange County Sheriff's Department. Police reportedly said that a black Honda SUV, which was speeding, hit the girls. A damaged car bearing resemblance to the SUV was reportedly spotted by the police close to the crash site.
"Witnesses say the vehicle was traveling at a high-rate of speed. I didn't see any skid marks, so it doesn't appear they slowed down whatsoever," Santa Ana Police Department Capt. Anthony Bertagna said, according to KTLA 5, a local news outlet. "They left these three young women laying in the street, and left without calling, without stopping, without rendering aid. It's hard to even fathom doing that."
Authorities have reportedly interviewed witnesses and are trying to collect surveillance camera footage from nearby areas. Investigators reportedly collected fingerprints and other evidence from the vehicle suspected of being involved in the hit-and-run that killed the teens.
"The people who did this left them there as if they were nothing. They're finally in custody and have to answer to justice, that brings such a sigh of relief not just to my parents, not just to the twins' family, but just to the whole community," Gonzalez's brother, Josafar Gonzalez, said, according to KTLA5.
© Copyright IBTimes 2023. All rights reserved.