Halo 4, Its Strategic Release On Election Day, And Its Significance For Microsoft Discussed In IBTTalks Roundtable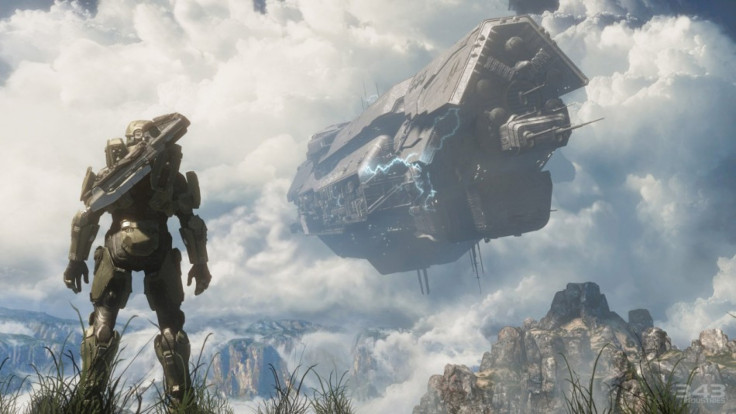 We at the International Business Times love to discuss the latest breaking news and events, especially when they have such a great impact on our society and culture. In an effort to promote some of these in-house discussions and even share them with the greater social community, we at IBTimes have instituted a new weekly platform on Twitter called "IBTTalks," where our reporters get together for an hour each Wednesday to participate in an open discussion about the latest news and events.
For our third-ever IBTTalks discussion on Nov. 7, IBTimes' technology team, which includes Dave Smith, Lisa Eadicicco and Yannick LeJacq, all sat down to discuss Halo 4, the fourth major installment of the über-popular first-person shooter series, and a revival of Microsoft's most popular game franchise. After the series purportedly met its end in "Halo 3" and the game's original developer Bungie left the series behind, the Halo universe was transferred over to a new company named 343 Industries, which was assembled and designed specifically to continue engineering the "Halo" franchise post-Bungie. "Halo 4" is 343i's first official effort, and according to many early reviews, the game is a smash hit. Many are saying it's the best game in the whole series, which says a lot considering the lofty expectations gamers have for Microsoft's biggest franchise.
In this chat dated on the day after the game's release -- embedded below, with the help from our friends at Storify -- we analyzed the strategy Microsoft took in releasing Halo 4 on Election Day in America, and whether or not this game alone could leverage enough interest for Microsoft's next-generation console.
The International Business Times holds new #IBTTalks on Twitter each Wednesday at 2 p.m. EST.
<script src="http://storify.com/IBTimes/third-ibttalks-11-7-2012.js"></script><noscript>[<a href="http://storify.com/IBTimes/third-ibttalks-11-7-2012" target="_blank">View the story "Third #IBTTalks - 11/7/2012" on Storify</a>]</noscript>
© Copyright IBTimes 2023. All rights reserved.