'Happy Birthday' Copyright Claims Deemed Invalid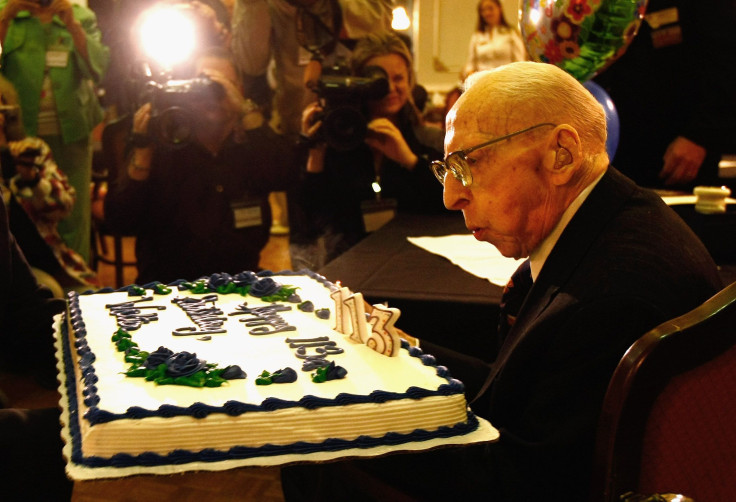 A U.S. district judge ruled Tuesday that all copyright claims to the classic song, "Happy Birthday," were invalid. For nearly eight decades, the tune had been considered not in the public domain and several publishers claimed copyright over the song's lyrics, Fusion reported.
The ruling came from a lawsuit that challenged Warner/Chappell Music's attempt to charge a group of filmmakers $1,500 for the 120-year-old song's use, CNNMoney reported. The music for "Happy Birthday" was reportedly written by sisters Mildred and Patty Hill at some point before 1893, when they assigned the rights to Clayton F. Summy. After Warner Music Group bought Summy's company in 1998, Warner/Chapell had claimed copyright of the song, the lawsuit claimed, and earned more than $2 million a year in royalties.
"Because Summy Co. never acquired the rights to the Happy Birthday lyrics, Defendants, as Summy Co.'s purported successors-in-interest, do not own a valid copyright in the Happy Birthday lyrics," wrote U.S. District Judge George H. King, CNNMoney reported. King ruled that a copyright filed by the Summy Co. in 1935 granted only the rights to specific arrangements of the music, not the actual song, the Los Angeles Times reported.
King said in a 40-page decision he could not find any evidence that the song's creators every transferred copyright of the lyrics to a publisher. In the past, people had to pay to use the song for commercial purposes. Movie studios and filmmakers often just paid Warner/Chapell a fee in order to use the song and to avoid a messy legal battle. Now, the song belongs to the public.
"This is a great victory for musicians, artists and people around the world who have waited decades for this," Jennifer Nelson, a filmmaker producing a documentary about the song, said in a statement, Fusion reported. "I am thrilled to be a part of the historic effort to set 'Happy Birthday' free and give it back to the public where it belongs."
© Copyright IBTimes 2023. All rights reserved.