'Harry Potter' Producer David Heyman, Alibaba Pictures Teaming up For 'Warriors' Movie Adaptation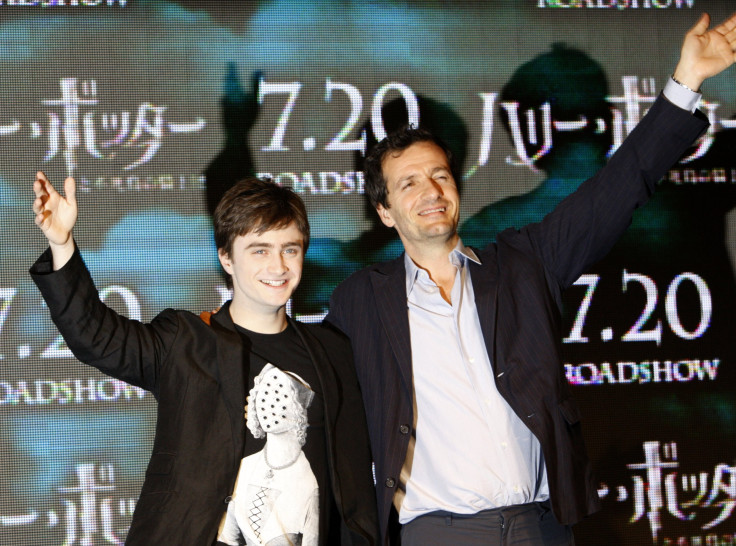 British movie producer David Heyman and Chinese e-commerce giant Alibaba's film unit said Sunday they are collaborating on the film adaptation of the young adult book series "Warriors." The series, which has a significant fan following in China among other countries will be made for a global audience.
Heyman, most famous for producing the "Harry Potter" movies, also produced Alfonso Cuarón's award-winning "Gravity" and the 2014 comedy film, "Paddington."
Heyman, an independent producer, reportedly met Alibaba executives while in China two years ago for the promotion of his film "Paddington."
"This is becoming the largest market in the world so you are looking to understand that market," he said at a news conference. "It's hard to get a film made today, I've had some success but every time you start a film you start a new business, so I'm always looking for people over the world."
He added that unlike some Western and Chinese collaborations where "you feel the marriage is forced... something that is just done because you want Chinese money, ['Warriors'] is such a perfect Chinese-British story because its values are universal."
Alibaba, which created its film unit Alibaba Pictures Group in 2014, is gearing up for the release of its first film "The Ferryman," which hits theatres next month. Heyman added that they don't have a script for the film yet and it was too early to say how many members of the creative team will be Chinese. He did mention, however, that the film is likely to be in 3-D.
The live action film is based on the hugely successful young adult book series that revolves around four clans of warring feral cats. The books have sold over 30 million copies and are written by Kate Cary, Cherith Baldry and Victoria Holmes under the pseudonym Erin Hunter.
Alibaba Pictures Group bought the film rights for the series in October this year. "Alibaba Pictures is planning to turn 'Warriors' into a film franchise that will bring to life the spectacular animal and jungle worlds depicted in the novels, using world-leading visual effects," the company's president Zhang Wei reportedly said.
© Copyright IBTimes 2023. All rights reserved.