Harry Styles Gets Celebrity Support After Candace Owens Criticizes Vogue Dress
KEY POINTS
Candace Owens suggested that Harry Styles was not a "manly man" after wearing a dress on his Vogue cover
Jameela Jamil, Olivia Wilde, Zach Braff and more rallied behind Styles
The One Direction singer said he likes all kinds of styles and thinks women's clothes are "amazing"
Harry Styles received the love and support of Hollywood stars after author Candace Owens slammed his Vogue cover.
The One Direction member made history as the first man to appear solo on the cover of Vogue magazine, gracing the December issue in a lace-trimmed dress and tuxedo jacket by Gucci creative director Alessandro Michele. Although his cover garnered praise, some naysayers were not impressed, including Owens.
"There is no society that can survive without strong men," the New York Times best-selling author tweeted Saturday. "The East knows this. In the west, the steady feminization of our men at the same time that Marxism is being taught to our children is not a coincidence. It is an outright attack. Bring back manly men."
While a number of Twitter users sided with Owens, many stars rushed to Styles' defense. "The Good Place" star Jameela Jamil, an outspoken advocate of the removal of unrealistic societal standards, took to social media to praise the singer.
"Harry Styles is plenty manly, because manly is whatever you want it to be, not what some insecure, toxic, woman-hating, homophobic d---heads decided it was hundreds of years ago. He's 104% perfect," Jamil wrote.
Olivia Wilde, director of "Don't Worry Darling" which includes Styles in the cast, called Owens "pathetic." Comedian Kathy Griffin reminded the author that she "doesn't know what she in for going up against the Harry Styles stans."
Zach Braff rallied behind Styles, sharing a photo of the singer from his Vogue photoshoot and saying, "Our whole lives boys and men are told we need to be manly."
"Life is short. Be whatever the f--- you want to be," Braff added.
Owens addressed the backlash Monday, writing on Twitter that she meant what she had said.
"Since I'm trending I'd like to clarify what I meant when I said 'bring back manly men,'" she tweeted. "I meant: Bring back manly men. Terms like 'toxic masculinity,' were created by toxic females. Real women don't do fake feminism. Sorry I'm not sorry."
Amid the controversy over his Vogue cover, Styles has yet to break his silence. However, the "Watermelon Sugar" hitmaker previously spoke about fashion and his style.
"When you take away 'There's clothes for men and there's clothes for women,' once you remove any barriers, obviously you open up the arena in which you can play," Styles said. "I'll go in shops sometimes, and I just find myself looking at the women's clothes thinking they're amazing."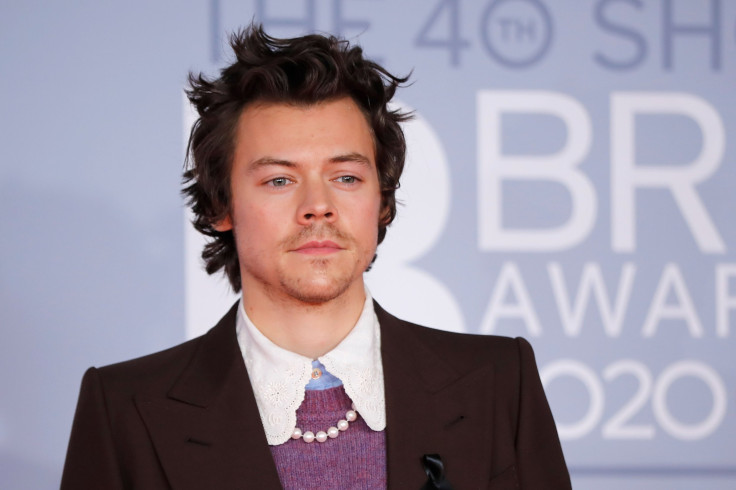 © Copyright IBTimes 2023. All rights reserved.