Harry Styles Hit In Groin With Bottle During Concert: This Was His Reaction [Watch]
Harry Styles was hit with a bottle in the groin during his "Love On Tour" Chicago concert over the weekend.
In a video shared on Twitter, the 28-year-old singer can be seen addressing his audience during his performance and suddenly someone from the crowd threw a bottle that hit directly on his crotch.
Styles' reaction suggested he was in great pain.
"Well, that's unfortunate," the singer said as he bent down, apparently because of the pain. The crowd in the background can be heard cheering as soon as the singer started to shake off his legs.
"OK, shake it off," he said after he stood straight and walked a little.
Styles didn't even call for security to check who threw the bottle and instead, went back to addressing the crowd. The singer asked the crowd if they were residents of Chicago.
"Who is neither of those things?" the singer asked before pointing at a man, who revealed he was from Denmark. "Denmark? Oh, welcome!" Styles responded. "Make some noise for Denmark everybody. Famously a very happy country. Are you happy sir? Look at him!"
The singer joked, "Now, speaking of this happy man, we're now going to sing a very sad song. Or a very hopeful, uplifting song!"
Even after the painful incident, the singer seemed to be in a happy mood throughout his performance. Styles was performing in Chicago as part of his "Love On Tour" concert, which began last September. It will end on July 22 next year.
The Chicago concert was Styles' second show to support his second and third music albums – "Fine Line" released in December 2019 and "Harry's House" released in May.
The singer was recently seen in a horror thriller, "Don't Worry Darling," which was dropped on Sept. 23. The movie also featured Florence Pugh and Chris Pine. It was helmed by Olivia Wilde, who played the character Bunny in the flick. Styles is dating Wilde since January 2021.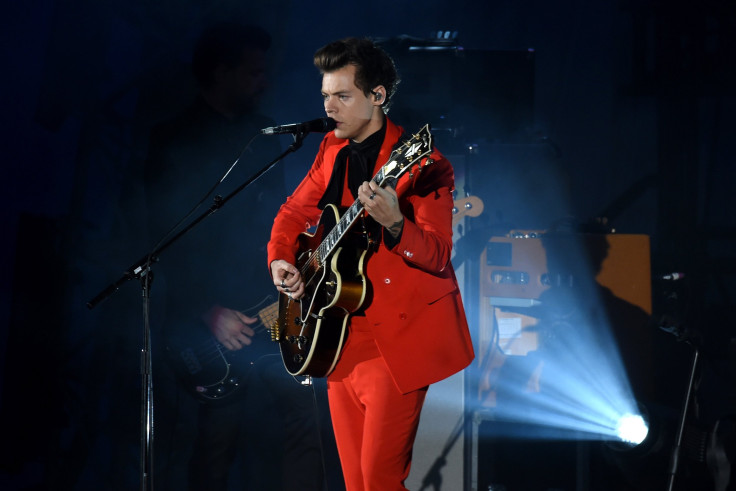 © Copyright IBTimes 2023. All rights reserved.