Harry Styles To Play Mick Jagger In Biopic? One Direction Singer Hints At Movie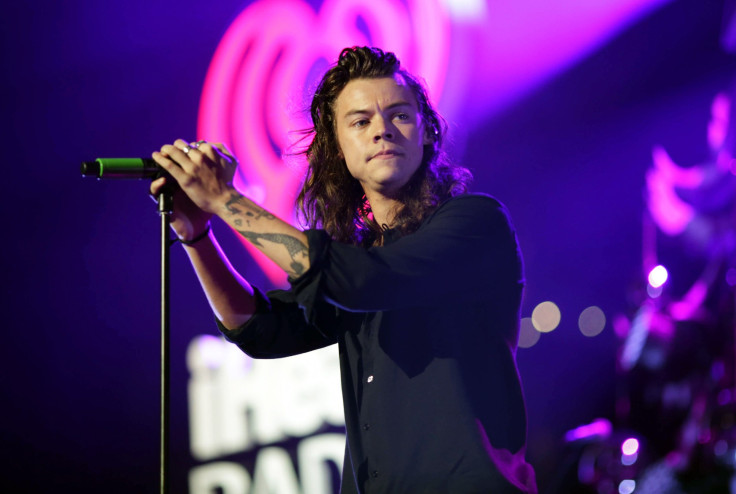 After portraying rock & roll legend Mick Jagger during a "Saturday Night Live" sketch, One Direction member Harry Styles may be playing the Rolling Stones frontman in an upcoming biopic.
During an upcoming appearance on "The Graham Norton Show," the "Sign of the Times" singer played a game where he was asked to answer questions by only using facial expressions. After denying that he worked as a real estate agent and other outlandish claims, Styles was then asked if he was going to play Mick Jagger in a movie. While remaining silent, the singer smiled, teasing that something was in the works.
In 2016, Deadline reported that director Andy Goddard, known for his work on "Downton Abbey," would be behind the film, called, "Exile on Main Street: A Season in Hell with the Rolling Stones." Based on the book by Robert Greenfield, rumors about Styles portraying Jagger started to spread after the news broke.
Styles recently played Jagger during an "SNL" skit which featured various stars from the 1970s playing "Family Feud." During the sketch, Styles made a joke about leaving a successful band for a solo career, saying, "Solo? Why would anyone in a successful band go solo? That is insane."
The singer and his One Direction bandmates decided to take a break from the group, but during a recent interview with Rolling Stone, Styles said they could get back together in the future. "I love the band and would never rule out anything in the future. The band changed my life, gave me everything," he said.
According to Styles, the group going on hiatus was originally his idea, but the entire band eventually agreed to it. "I didn't want to exhaust our fan base," Styles said. "If you're shortsighted, you can think, 'Let's just keep touring,' but we all thought too much of the group than to let that happen. You realize you're exhausted and you don't want to drain people's belief in you."
You can catch Harry Styles' "Graham Norton Show" appearence on BBC America on Saturday, April 29 at 11 p.m. EDT.
© Copyright IBTimes 2023. All rights reserved.