Harry Styles' Solo Album Makes His Mom Cry; One Direction's Fate Still Unconfirmed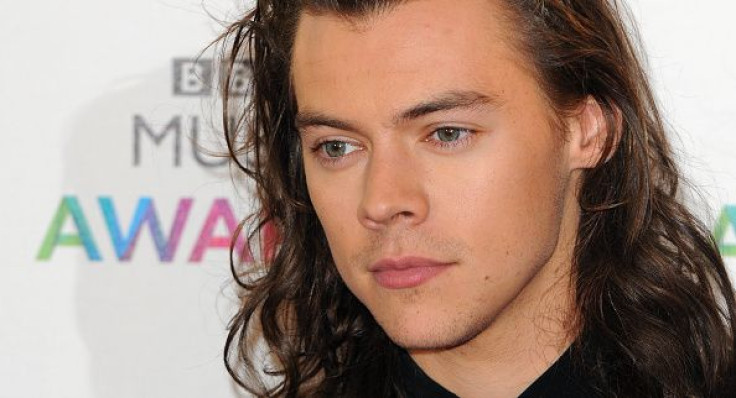 Harry Styles is working on his first solo album. Anne Styles, the mother of the former One Direction singer, revealed that his new album made her cry.
On Wednesday, Anne spoke at Parkinson's UK's Symfunny No. 2 at the Royal Albert Hall, where she also answered the questions concerning her son, Harry. "I loved it. I loved it. It's brilliant. It made me cry," she told The Sun about Harry's album.
"It's all good and it's just a little step forward for him. He has been working really hard so obviously, I haven't seen a massive amount of him but a bit more than before. It's been nice being able to spend a bit of quality time with him now and again," Harry's mom explained.
READ: Harry Styles' song "Ever Since New York" is a tribute to unconfirmed romance with Taylor Swift
Anne was also asked about Harry's former group, One Direction. The band spent five years touring the world but went on hiatus in 2015. The members have decided to further their career on their own, so each recorded a solo album.
Zayn Malik already released his solo debut album "Mind of Mine" on March 25, 2016. Louis Tomlinson released his debut single, "Just Hold On" on Dec. 10, 2016. In the same year, Niall Horan also released his first solo single "This Town" and has been working on finishing his debut album too, which he promised to deliver this year. Liam Payne is also working on his debut solo album. Harry, on the other hand, will be releasing his debut album on May 12.
According to Anne, she is unsure about the fate of One Direction. However, one should never say never and added that Harry's career with the band got him where he is now.
Last week, Harry shared his album's cover on Instagram. The photo featured the singer being submerged in a pink bath along with the list of song titles. His track list included the song titled "Ever Since New York," which fans believed was a tribute to his unconfirmed romance with Taylor Swift. The pair never admitted any romantic ties, but Us Weekly reported that they called it quits in January 2013.
Are you excited for Harry's album? Do you want One Direction to reunite again? Drop a comment below.
© Copyright IBTimes 2023. All rights reserved.