Harry Styles Says 'Watermelon Sugar' Is About Female Orgasm During Concert
KEY POINTS
"Watermelon Sugar" is known for its sensual undertones
It hit no. 1 on the Billboard Hot 100 in 2020
Harry Styles previously said the song is about euphoria
Harry Styles has dropped yet another clue as to what his popular song "Watermelon Sugar" was all about.
During one of his "Love on Tour" concerts in Nashville on Friday, Styles started singing the opening chords of "Watermelon Sugar" before adding, "It's also about the female orgasm, but that's totally different. It's not really relevant," Us Magazine reported.
The 27-year-old singer had introduced the song to his audience, saying, "This song is about… It doesn't really matter what it's about. It's about, uh, the sweetness of life," before trying to play it cool regarding its meaning.
The former "One Direction" singer has talked about the meaning of the song after dodging questions about its inspiration for nearly two years.
When "Watermelon Sugar" was first released in 2019, many questioned Styles about the inspiration behind the song, but had had played coy. Months after its release in November 2019, Beats 1 DJ Zane Lowe asked him what the song was about; however, he had said he didn't know.
"'Watermelon Sugar,' which at this point is out, and everyone's kind of figured out what it's about… the joys of mutually appreciated oral pleasure," Lowe told Styles. "Is that what it's about? I don't know," answered Styles.
Lowe then noted, "That's what everyone's saying," adding that it's better to leave the song's meaning open to interpretation.
During his NPR performance months later, the "Sweet Creature" singer once again talked about the sensual undertones of the song, saying it's about euphoria.
"It's kind of about that initial, I guess, euphoria of when you start seeing someone or sleeping with someone or just like being around someone and you have that kind of excitement about them," he explained.
In May 2020, Styles dropped a steamy music video for the single that opened with a title card that read, "This video is dedicated to touching." In the footage, the singer ate slices of watermelon on the Malibu beach as a group of dancers seemingly performed oral sex.
"Watermelon Sugar" hit no. 1 on the Billboard Hot 100 in 2020, becoming Styles' first song to do so.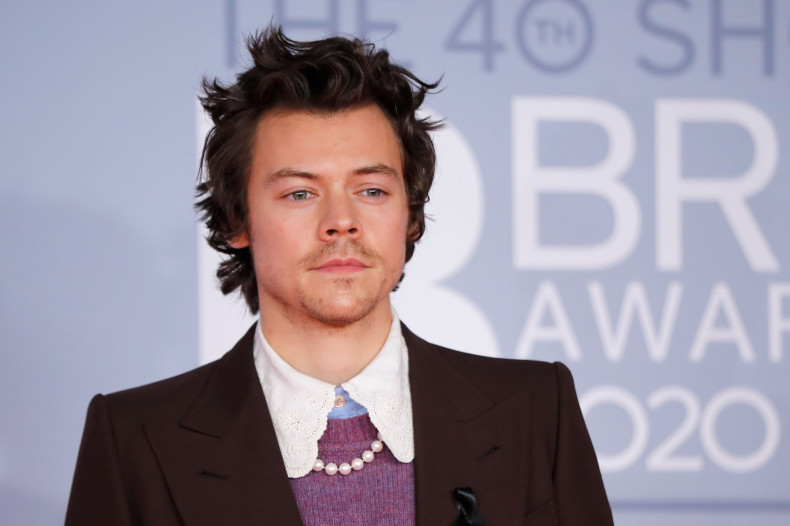 © Copyright IBTimes 2022. All rights reserved.