'Hart Of Dixie' Season 4 Spoilers: Zoe's Pregnancy Revealed; Will Wade Propose?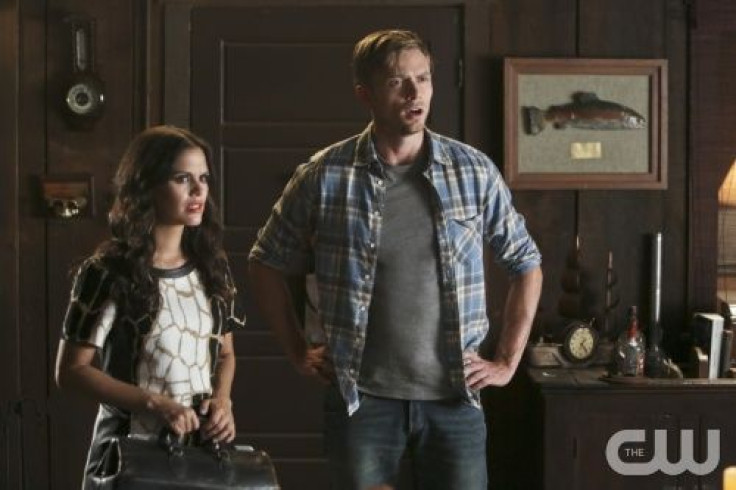 "Hart of Dixie" fans already know that Rachel Bilson's pregnancy is going to be written into the show -- but they probably didn't expect it to be addressed in the first episode. In the "Hart of Dixie" Season 4 premiere Monday, fans learned that Zoe (Bilson) is pregnant with Wade's baby. The episode also brought about another change: Wade (Wilson Bethel) wants Zoe back, but Zoe isn't sure they work anymore. When Wade asked her to dinner at the end of the episode, Zoe told him he was right. They would never be able to make their relationship work. But will her pregnancy change everything?
Creator Leila Gerstein revealed that, yes, the baby will definitely change Zoe and Wade's decision-making skills. Gerstein also dished that there won't be too much back and forth on their plans for the future.
"You have to grow up," Gerstein told TV Line. "Because from the moment you find out, you have, what, seven and a half months to figure out how to be a grown up and take care of someone else? There's not going to be time for that, 'Will they or won't they?' They're going to have to figure it out really fast, because someone else is going to be dependent on them."
It looks like Wade and Zoe are going to have to figure out a plan, and fast, but it might not turn out as viewers wish. According to Gerstein, the pregnancy might get in the way of their romantic relationship, rather than speed it up.
"Without the pregnancy, their relationship would have worked out," Gerstein told E! Online. "But I think they probably wouldn't be able to take things slow. I think they have too much history. They would have tried at the start to take things slow, but these two are destined to be together. Eventually they would have found their way back to each other for good."
Fortunately for fans, they will not have to wait too long to find out what will happen to Zoe and Wade's relationship. "[In] episode 3, will see both of them overreacting to this news in crazily inappropriate ways," Gerstein said. "Finally, by the end of episode 3, they will have come around and there will be a major resolution as to what's going to happen between them and their child."
Assuming they're keeping the baby, it seems like the only options are to fast-track their relationship or end it for good. When they've tried dating in the past, everything goes well for a while until something goes "Kablang!" as Wade eloquently described it. They might decide that they're better off being partners in parenting rather than in a romantic relationship. However, they could go in the complete opposite direction. Wade could propose to Zoe. After all, Gerstein said all the love stories on "Hart Of Dixie" would be finished this year, and Zade shippers are hoping for a happily ever after.
What do you think Zoe and Wade are going to do? Take the poll below!
"Hart Of Dixie" Season 4 returns Friday, Jan. 9, at 9 p.m. EST on the CW.
© Copyright IBTimes 2023. All rights reserved.
FOLLOW MORE IBT NEWS ON THE BELOW CHANNELS