Hartford Shooting: 4 People Shot On Hillside Avenue, Investigation Underway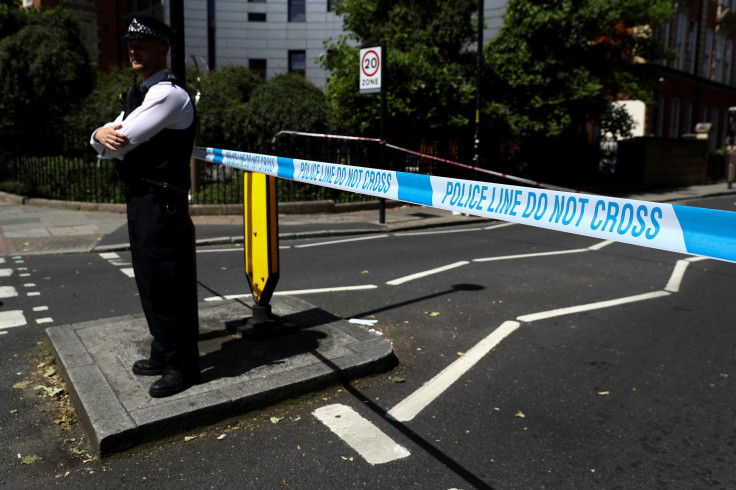 Hartford police confirmed four persons were shot on Hillside Avenue in the city in Connecticut on Wednesday night.
Rafael Medina, assistant chief of police, confirmed out of the four injured, two are in serious condition while the other two were suffering from non-life-threatening injuries, NBC Connecticut reported.
Local daily News 8 reported one injured was shot twice on his face. The four unidentified victims have been taken to Hartford hospital for treatment.
Hartford police is investigating the incident, and the Major Crimes Division on its way to the scene. The suspect has not been caught yet and reason for the shooting in unknown.
"HPD has quickly confirmed 4 shot. 2 with non life threatening injury. And 2 with serious injury. HPD MCD responding. Hartford Hospital," Retired Hartford deputy chief, Brien Foley tweeted.
This is the third shooting incident in Hartford this week.
A double shooting took place Tuesday night on Dexter Street, just before 11:30 p.m. EDT.
Police said they found a man with gunshot wounds on his left inner thigh when they reached the scene. He was taken to hospital immediately with non-life threatening injuries. A few minutes later, a second victim with similar gunshot injury arrived at the hospital in his own personal vehicle. He also was without life threatening injuries.
An investigation was underway and police have confirmed the two were injured at the same location, local daily Eye Witness news reported.
Three 9 mm shell casings were also recovered from the scene, News 8 reported.
In another incident, a man was found dead Monday night with gunshot wounds in a white sedan that had crashed into a tree off North Canaan Street. Police said they were alerted a shooting took place around 8.40 p.m. EDT.
Hartford PD's Major Crimes Unit was investigating the incident and suspect has not been traced yet, Fox61 reported.
© Copyright IBTimes 2023. All rights reserved.