Harvey Weinstein Sexual Harassment Case: Everything We Know So Far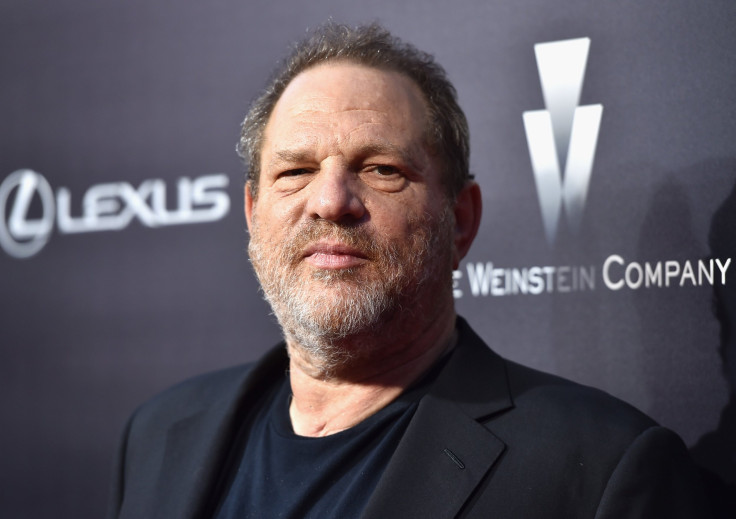 Harvey Weinstein has come under fire for allegedly paying off multiple sexual harassment accusers for nearly three decades. The New York Times published an explosive report Thursday that detailed the prominent Hollywood producers' settlements and the identification of some alleged victims, including actress Ashley Judd.
Weinstein provided a statement Thursday to the Times that drew immediate criticism.
"I came of age in the 60's and 70's, when all the rules about behaviors in the workplace were different. That was the culture then," Weinstein said in the statement. "I have since learned it's not an excuse inside the office — or out of it. To anyone...I sincerely apologize for it."
He added: "Though I'm trying to do better, I know I have a long way to go. That is my commitment."
Following the exposé, more information on Weinstein's alleged behavior and the lawsuit against the publication continue to emerge.
Weinstein Plans To Sue The New York Times; Attorney Resigns
Weinstein announced his plans to sue the Times over false sexual harassment claims. His attorney, Charles Harder, told Deadline Thursday that the Times published "mostly hearsay accounts and a faulty report."
"We are confident in the accuracy of our reporting," the Times told the Hollywood Reporter in a statement Thursday. "Mr. Weinstein was aware and able to respond to specific allegations in our story before publication. In fact, we published his response in full."
Hollywood lawyer Lisa Bloom, whose client list includes Kathy Griffin and Mischa Barton, was initially hired Wednesday by Weinstein as his legal advisor. Bloom, however, announced Saturday that she has resigned from the role.
"I have resigned as an advisor to Harvey Weinstein. My understanding is that Mr. Weinstein and his board are moving toward an agreement," Bloom in a tweet.
Weinstein's Taking A Leave Of Absence From His Company
Reports have confirmed that Weinstein plans to take a leave of absence from The Weinstein Company amid the scandal.
"His company is extremely vulnerable," Debbie Katz, an attorney who represents plaintiffs in harassment suits, told Variety Thursday. "The board has been on notice that there is significant misconduct...and there has been no corrective action."
The Weinstein Company is said to "strongly endorse" Weinstein's leave of absence.
TV Journalist Claims Weinstein Once Masturbated In Front Of Her
TV news anchor Lauren Sivan claimed Weinstein allegedly masturbated in front of her about a decade ago shortly after the Times published a report about his behavior.
Sivan told HuffPost Friday that she first encountered Weinstein with a group of friends at Cipriani restaurant in New York. The group eventually migrated to Socialista, a Cuban club and restaurant that Weinstein wanted to show Sivan. The pair moved downstairs to the kitchen, to which Weinstein shooed away the staffers. He proceeded to kiss Sivan, who immediately resisted. She quickly informed him that she was in a relationship.
"Well, can you just stand there and shut up," Weinstein allegedly told Sivan.
Sivan claimed that she was trapped by Weinstein before he exposed himself and began masturbating.
Democrats Are Returning The Money Weinstein Donated
Weinstein has been a big donor to the Democratic National Committee. He reportedly gave money to several Democratic senators and potential candidates for the 2020 presidential election, The Hill reported Saturday. Democratic leaders, however, are promptly returning Weinstein's donations because of the scandal.
Democratic Sens. Elizabeth Warren of Massachusetts and Richard Blumenthal of Connecticut will reportedly give their donations from Weinstein to charities that aid women, according to a Friday report from the Times.
Some Women In Hollywood Have Spoken Out
Lena Dunham, Brie Larson, America Ferrera and Amber Tamblyn are among the list of female actors to criticize Weinstein's alleged behavior. "Charmed" alum Rose McGowan, however, said that women in Hollywood need to be more vocal.
"Ladies of Hollywood, your silence is deafening," McGowan, who allegedly received a $100,000 settlement from Weinstein, wrote on Twitter. "Agents, managers, Directors, casting agents, producers, distributors, SAG, DGA, PGA, Studio heads, Network = 30 year cover up."
​
© Copyright IBTimes 2023. All rights reserved.