Has COVID-19 Accelerated a Digital Transformation of Real Estate? SetSchedule CEO Roy Dekel Weighs In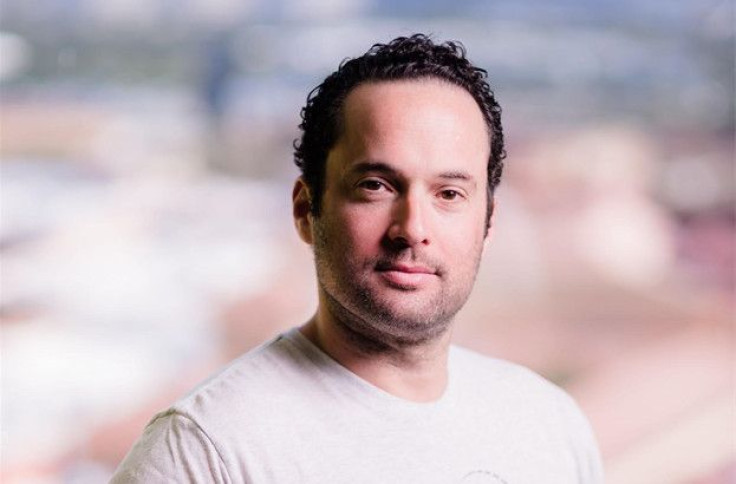 The COVID-19 pandemic has brought previously thriving industries to a grinding halt across America. Traditionally in-person operations have been the hardest hit.
Spring is typically the busiest time of year for home sales. Though experiencing a decline, the US real estate market is currently limping along. It was declared an essential service by the US government and permitted to continue operation during COVID-19 shelter-in-place orders.
Home sales are down and taking longer, but people still need to move due to various life circumstances, even during a pandemic. It's too early to know the long-term impact of the novel coronavirus on the real estate market. But one thing is known: to keep operating safely, the industry has had to make some big changes.
Before COVID-19, virtual real estate tours were a snazzy add-on feature. Now, they are a necessity to keep this industry running.
While many large purchases–cars, jewelry, furniture, and more—have shifted online in recent years, buying and selling homes largely remained an in-person affair. Thanks to the coronavirus pandemic, the real estate market has been fast-tracked through a digital transformation.
Previously reserved for international, out-of-state, or high-end buyers, the 3D virtual tour is now the "most important sales tool," according to one top realtor in a Forbes interview. There are even virtual open houses taking place to broadcast over websites and social media.
Home tours aren't the only aspect of real estate turning digital. Until recently, much of real estate had still been operating on a pen-and-paper model, requiring in-person signings of documents with attorneys in the room. Only 23 states allowed remote, electronic notarization before the novel coronavirus.
The COVID-19 crisis has prompted several additional states to authorize remote notarization, but there is still room for progress according to some advocates and a bill introduced into Congress.
Roy Dekel, the CEO, and co-founder of SetSchedule, knows all too well the hurdles in the traditional real estate process. That's the reason he and co-founder Udi Dorner started their company in 2014. "It was clear to me that the industry had pain points that could be addressed through technology," he said in an interview.
He still remembers the day their vision for a technology-enabled real estate market started to come together through hundreds of sticky notes on a whiteboard. SetSchedule now offers a suite of technology tools intended to streamline real estate sales for both the home shopper and real estate professional.
Historically, it has been challenging to apply technology in the real estate industry because of the highly specialized and localized nature of the field. Companies like Zillow and Trulia have grown to mainstream prominence for home buyers, but they seem to be a one-sided solution.
SetSchedule uses artificial intelligence, big data, and machine learning to help real estate professionals, buyers, sellers, renters, and investors save time and watch their bottom line. Within minutes a home shopper can connect with a real estate agent or several real estate agents that match the criteria for their search. Professional real estate agents can expect to connect with home shoppers through one agnostic lead marketplace featuring well known real estate affiliates. With SetSchedule, the home shopper gets a more seamless buying experience, and the real estate professional can grow their business.
Features like intelligent client management, team collaboration, and Pro Networking are available from a mobile app. This allows for on-demand leads, lead management, and direct communication among realtors, property managers, and even lenders and appraisers. Uniting the many players in real estate is the overarching goal. After all, "real estate is an industry that relies on networking and collaboration," according to Dekel.
COVID-19 has driven real estate professionals from their offices, making mobile technologies even more important for completing vital business functions.
To date, over $1 billion in real estate transactions have been introduced through SetSchedule, and they're still growing.
SetSchedule's success may be an indication of just how capable a technology-assisted real estate market can be. Dekel and his team have observed that embracing the right tools has increased efficiencies in real estate deals on both the consumer and professional sides.
As a growing business owner himself, Dekel knows that real estate professionals managing their own businesses face challenges during the COVID-19 crisis. Now more than ever, they need to focus on working smarter to land sales. He's glad his company is helping to keep the market afloat during difficult times.
The accelerated digital transformation of the real estate industry caused by COVID-19 could have some advantages if it results in a more streamlined process long-term.
If the real estate market is to keep up with the latest generation and trends in e-commerce, it will need to embrace technology. More and more, today's consumers expect personalized service, immediate responses, and quick purchases.
It's hard to look into the future when there's so much unknown currently. Homeowners want to know whether it's safe to buy and sell, and real estate professionals are questioning the long-term effects on the market. Even the experts don't have the answers.
There seems to be broad agreement that getting through this crisis is going to take time. Real estate professionals have to figure out a way to operate successfully in the meantime. It could just be the ones who embrace virtual technology that come out on top.
Dekel says the key to weathering the COVID-19 storm is to be a contrarian, don't stop your marketing efforts, keep up communication, and use the time to build new relationships and nurture current and potential clients. He encourages real estate agents and other small business owners to remember that the pandemic is temporary and regardless of the results you need to put yourself in the best position to move your company forward.
SetSchedule will be there to help real estate professionals manage their businesses optimally in spite of coronavirus challenges. The company has no plans to slow down due to COVID-19 and is scheduled to roll out a revamped app later this year.