Hate Crimes In America: Virginia Man Bites Victim's Face, Shouts Anti-Muslim Slurs In Anti-Islam Attack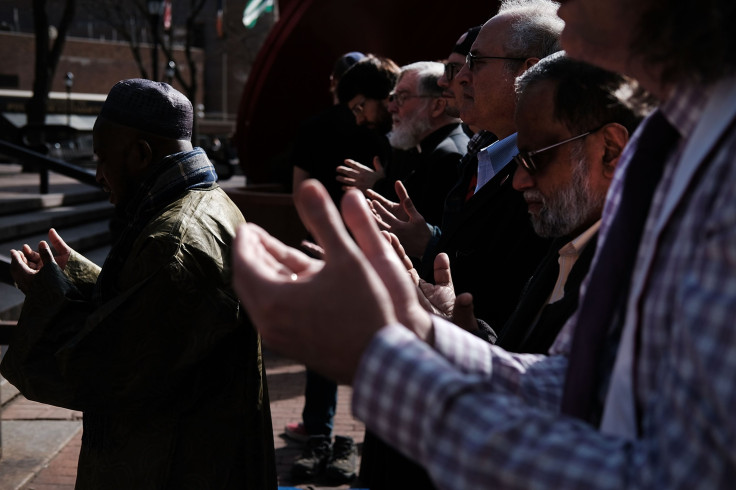 A Virginia man was facing hate crime charges after being arrested Monday for allegedly biting another man's face and using anti-Muslim slurs in a mall parking lot last November.
Robin McGreer, 35, approached the victim at a Tysons Corner Center lot and allegedly began threatening him with racial insults. During an ensuing altercation, McGreer then bit the victim in the face before fleeing the scene, according to a report from Fairfax County Police Department.
The victim, 31, suffered a significant facial wound and was taken to hospital.
Police spokeswoman Megan Hawkins said that the threats were anti-Muslim in nature, according to NBC4 Washington. Hawkins also said that the three-month delay between the incident and arrest was attributed to the thoroughness of the investigation.
Hate crimes targeting Muslims in the United States have seen a sharp rise in the past two years. In 2015, they increased by 67 percent on the previous year, according to FBI data. There were 155 total hate crimes reported in Virginia the same year.
The number of designated hate groups that are anti-Muslim in nature also nearly tripled last year, from 34 to 101, according to an annual report released earlier this month by the Southern Poverty Law Center.
On Friday, a white U.S. Navy veteran shot and killed an engineer from India and wounded two other men at a Kansas bar. The man, who is facing hate crime charges, used racial slurs and allegedly shouted: "get out of my country." He reportedly said that he thought the victims were of Middle-Eastern descent.
There have also been a number of instances of mosques being targeted for attacks, including arson.
Incidents of hate have also been on the rise generally since the election. In 2017 alone, 90 bomb threats have been called into Jewish Community Centers in 30 states and one Canadian province. Two Jewish cemeteries have also been vandalized, while President Donald Trump has been criticized for not sufficiently condemning the attacks.
© Copyright IBTimes 2023. All rights reserved.