Is Hawaii's 'Work Here' Program Like The Peace Corps?
KEY POINTS
The Movers & Shakas program is seeking 50 lucky people
'Shaka' refers to the hang-loose hand gesture
Organizers are trying to make the islands less dependent on tourism
A volunteer in a campaign to court mainland U.S. workers to the Hawaiian Islands said the effort is meant to help diversify the state economy away from tourism.
The Movers & Shakas program aims to recruit and nurture some 50 people from the mainland to help establish a more resilient economy in Hawaii. Shakas refers to the "hang-loose" hand gesture, which the state recommends instead of handshakes during the pandemic.
The state economy is heavily dependent on tourism, and its government in May outlined a reopening strategy meant to compensate for the significant socio-economic impacts from the pandemic.
Travel to the island is lengthy and expensive. Visitors must pass extensive COVID-19 screening within 72 hours of arrival and then quarantine for 14 days.
Richard Matsui, the head of a data analytics firm who moved back to Hawaii after living in California for the last decade or so, is steering the Movers & Shakas effort as a volunteer. He told CNBC on Wednesday the program aims to rebuild the state economy.
"Ever since I was little, every single politician has said they'd work to diversify our economy. And here we are in 2020 still very much reliant on tourism, which fell by 90%," he said. "What else do we have? It's a tight spot."
In November, about 100 people made the trip to Hawaii to attend an in-person event for lobbyists and lawmakers to discuss restrictions during the pandemic. People from four different states attended the four-day conference in Maui organized by the Independent Voter Project.
The Shakas program is a pay-to-play sort of offer, giving people the option to work from home in Hawaii while volunteering with non-profits that serve younger people, education and entrepreneurship.
The Peace Corps is similar, though it's technically a form of foreign aid to developing nations. But instead of money, the Peace Corps offers volunteer work to aid groups, governments and local organizations. In exchange, volunteers are given an allowance equal to what the locals would make, along with free medical and dental care and a small stipend after completing service.
"Unlike other work-remote programs, not just anyone can become a Mover and Shaka," the Hawaii program application reads. "We're looking for individuals with the right mindset, who are passionate about the values of Hawaii and have the skills and expertise to contribute to our community."
In exchange for volunteering to help diversify the state economy, would-be movers would get free airfare to Hawaii, discounts on room and board and other deals. And you get to live in Hawaii.
Hawaii's economy has been devastated by the pandemic. The state unemployment rate is near 14%, compared with a 6.7% rate nationally. Air travel, meanwhile, is severely limited. As of Monday, passenger counts were down 77% from last year.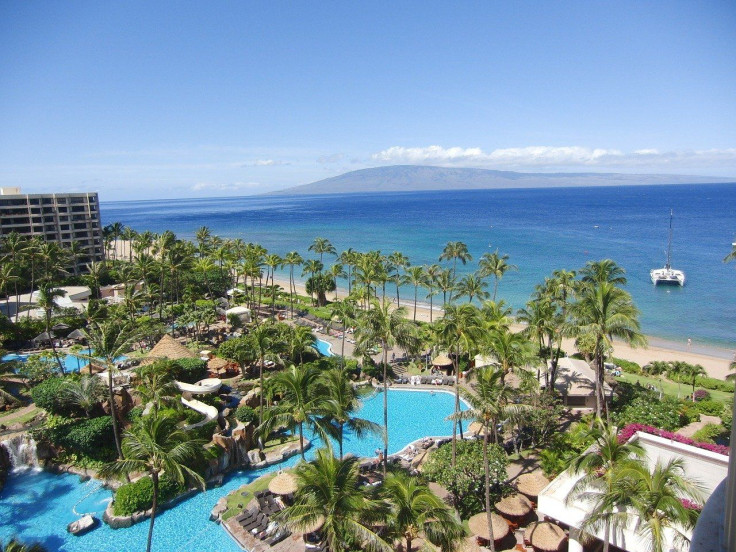 © Copyright IBTimes 2023. All rights reserved.