The HB 2, Anti-LGBT Laws Effect: List Of Concerts, Events Canceled In North Carolina And Mississippi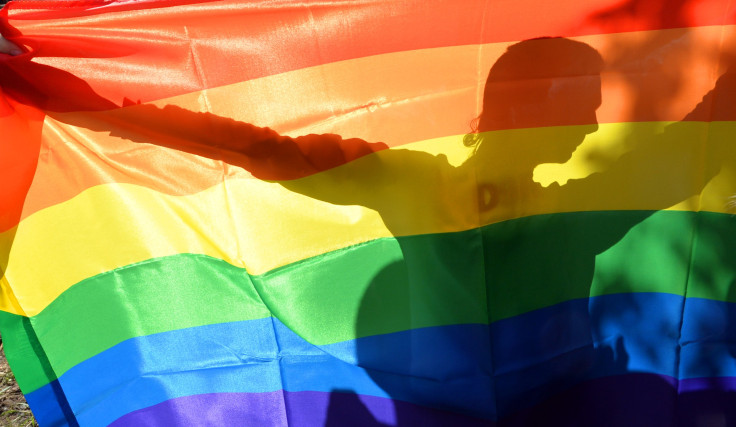 If you're hoping to catch a live show of one of your favorite bands any time soon, you might not find one in North Carolina or Mississippi. The states have seen a flood of artist cancellations recently in response to HB 2 and HB 1523, two recent laws that roll back anti-discrimination policies protecting lesbian, gay, bisexual and transgender residents in the name of protecting women and religious freedom.
Here's a list of artists, authors and organizations in the entertainment business who have either called off or changed their events, and why:
Bruce Springsteen canceled his April 10 show in Greensboro, North Carolina. "To my mind, it's an attempt by people who cannot stand the progress our country has made in recognizing the human rights of all of our citizens to overturn that progress," he wrote on his website. "Some things are more important than a rock show, and this fight against prejudice and bigotry — which is happening as I write — is one of them. It is the strongest means I have for raising my voice in opposition to those who continue to push us backward instead of forward."
Pearl Jam announced this week it wouldn't play Wednesday in Raleigh, North Carolina, posting a link to a petition against HB 2. "The HB 2 law that was recently passed is a despicable piece of legislation that encourages discrimination against an entire group of American citizens ... We want America to be a place where no one can be turned away from a business because of who they love or fired from their job for who they are," the band wrote. "We will be watching with hope and waiting in line for a time when we can return."
Cirque du Soleil nixed dates on two tours. The Ovo shows scheduled in Greensboro from Wednesday to Sunday and Charlotte, North Carolina, from July 6-10 were canceled. Toruk — The First Flight was called off in Raleigh from June 22-26. "Cirque du Soleil believes in equality for all. It is a principle that guides us with both our employees and our customers," it said in a statement. "We behave as change agents to reach our ultimate goal of making a better world with our actions and our productions."
Ringo Starr canceled his June 18 show in Cary, North Carolina. "I'm sorry to disappoint my fans in the area, but we need to take a stand against this hatred. Spread peace and love," Starr said in a statement.
Boston called off its May 4-6 concerts in Greensboro, Charlotte and Raleigh. "Human rights are more important," founder Tom Scholz wrote in a statement. "HB 2 has the appearance of an oppressive discriminatory law against a small minority who already have to deal with a narrow-minded world regarding issues beyond their control which they did nothing to bring upon themselves. Other aspects of the new law arguably encourage bigotry. With thousands of fans in attendance at our shows, it is likely that some members of our audience and/or their loved ones are affected on a daily basis by this ugly expression of intolerance."
Cyndi Lauper decided all proceeds from her June 4 Raleigh show will go to Equality North Carolina, a group working to repeal HB 2. "If we truly want an inclusive society, we all have to include ourselves in the effort to make that happen," she wrote on her website. "This is the best way I know how to include myself and urge you to join me in the best way you know how."
Mumford and Sons sent its profits from an April 14 Show in Charlotte to charity. "As a band that relishes welcoming everyone to our shows and promoting tolerance, we do want to take a stand with the people of North Carolina who this week are shouting loudly against intolerance, fear and discrimination," the band wrote on Facebook. "Over the years, we've looked for ways to contribute to the vitality of local communities and, in that spirit, we're now creating a charitable fund to support those who have made it their mission to pursue love and justice. We will be donating all of our profits from this show to this new fund. And we will start by making a donation from it to a local LGBTQ organization."
Duran Duran played this weekend in Charlotte, but the band also hosted Equality NC volunteers who passed out petition forms in the venue. The members signed a petition against HB 2 onstage during the show. "Here it is again, just plain, old-fashioned prejudice, fear and oppression, the same old kind that's blighted the human race, in varying degrees, for all of its history," they wrote on their website. "Duran Duran is opposed to bigotry and discrimination in all of its ugly forms, and so it follows that we are opposed to the basic premise of HB 2."
Tacocat went ahead with its show in Durham, North Carolina, but passed out Trans Lifeline buttons and donated part of its proceeds to Equality NC. "We view our live music (and the music of so many other like-minded bands) as a special tool that can be used for fighting oppression, creating an outlet to vent, or at the very least, simply as an opportunity to dance around with like-minded peers in an environment we seek to keep discrimination free," the band wrote on Facebook.
Lionsgate decided to move production of its new show "Crushed" from Charlotte to Canada. Executives have said the law is "deplorable and discriminatory, and it runs counter to everything we stand for."
Composer Stephen Schwartz said he will no longer allow his musicals, which include "Wicked," to be performed in North Carolina. "I feel that it is very important that any state that passes such a law suffer economic and cultural consequences, partly because it is deserved and partly to discourage other states from following suit," he wrote in a letter posted by BroadwayWorld.
Children's book authors like John Green, Maureen Johnson, Veronica Roth, Rick Riordan, Sarah Dessen and Jeff Kinney signed onto a letter in the School Library Journal saying they'd have to consider whether to attend conferences and festivals in North Carolina going forward. They will continue visiting schools and libraries. "We will spread kindness and inspire compassion and hope, as we believe books, in their best moments, always have and always will," they wrote.
Author Sherman Alexie has already canceled all events in the state. "In honor and support of the LGBT community, I am cancelling all upcoming events in North Carolina," he tweeted. He extended his the cancellations to include Mississippi, as well.
According to the Charlotte Regional Visitors Authority, 29 groups have said they were concerned about scheduling conventions in the state. About 13 organizations have canceled. "This issue is in danger of setting us back from the progress we've made in positioning Charlotte as an attractive, inclusive destination. Our city has long had a track record of creating an environment that not only values diversity but strongly embraces it," it said in a statement to WCNC. "On behalf of the visitor economy that represents one in nine jobs across the Charlotte region, we strongly urge that state and local leaders find a resolution that represents the best interests of our city and state."
Four other organizations, including the people behind Record Store Day, have called off events in Raleigh, according to the News and Observer. "We continue to receive concerns from definite and tentative groups regarding HB 2," Dennis Edwards, the president of the Greater Raleigh Convention and Visitors Bureau, said. "We also have a great deal of concern about those groups that were going to consider Raleigh and North Carolina but have now taken us off of their list of consideration due to the bill."
In Mississippi, comedian Tracy Morgan canceled an April 29 performance in Tunica. "Tracy did not make this decision lightly," his team said in a statement to WJTV. "He very much looks forward to rescheduling his tour dates in the area after the 'Protecting Freedom of Conscience from Government Discrimination Act' is either repealed or heavily amended."
Bryan Adams called off his April 14 show in Biloxi, Mississippi. "I find it incomprehensible that LGBT citizens are being discriminated against in the state of Mississippi," he wrote on his website. "I cannot in good conscience perform in a state where certain people are being denied their civil rights due to their sexual orientation ... Hopefully, Mississippi will right itself, and I can come back and perform for all of my many fans. I look forward to that day."
Actress Sharon Stone chose a new location for her upcoming movie "The Principal," which was scheduled to be shot in Mississippi in June. "I will not work in any state that holds or is actively creating laws to legally support discrimination against American citizens whether due to their race, religion, gender or sexual orientation, nor where those laws are passed or approved by the government of said state," she said in a statement to WDAM.
© Copyright IBTimes 2023. All rights reserved.