HBAR Explodes As FedNow Adds Dropp To Its Service Provider Showcase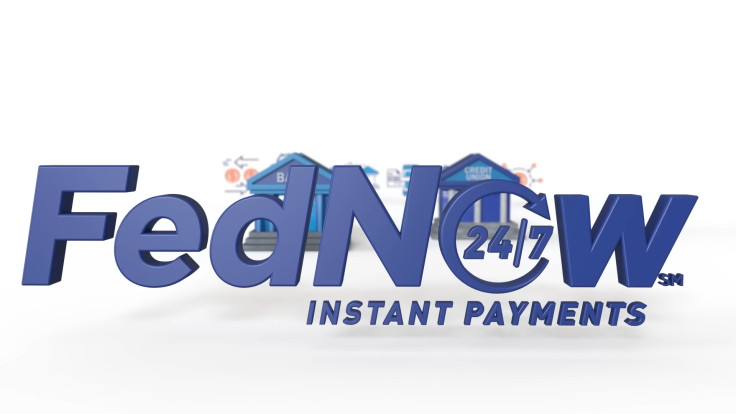 HBAR, the native currency for Dropp, saw major gains Monday after the Hedera Hashgraph-based micropayments platform was added to the FedNow's service-provider showcase.
FedNow is the instant payment service developed by the U.S. Federal Reserve and has more than 100 such providers on its platform. Hedera operates as a public distributed ledger using the Hashgraph algorithm, which enables users to execute transactions quickly and inexpensively.
The addition prompted a surge in HBAR's price, which reached a four-month high of $0.0659 and saw a 16% price gain.
Getting added as a FedNow service provider allows Dropp to offer merchants a novel solution for real-time settlement and instant payment services. "Dropp is a Pay-By-Bank alternative to credit card payments, allowing merchants to accept small-value purchases digitally without paying large transaction fees. Dropp also offers a digital alternative to cash payments for small value purchases. Dropp makes it possible for digital merchants to offer goods and services at a granular level that has (sic) not possible affordably because of the cost of credit card transaction fees. Dropp opens up a digital economy of micro-purchases," FedNow said on its website.
"The FedNow Service does not incorporate or integrate with Dropp, and maintains no service relationship with Dropp," a FedNow representative said in an email after the publication of this news article.
The FedNow website makes this clear in a note under its service provider showcase: "Federal Reserve Financial Services (FRFS) is merely the host for the showcase and does not support or endorse any showcase providers, and the inclusion or exclusion of a provider should in no way imply any recommendation or endorsement by FRFS."
Sushil Prabhu, CEO and chairman of Dropp, said: "The concept of micropayments has been around since the late '90s but in the last couple of years, significant growth in the digital economy, consumer needs and technology maturity have made micropayments feasible both in terms of technology and economics."
Brad Goodall, CEO of Banked, noted that FedNow, like other instant payment systems, faces challenges in terms of adoption and reach due to the necessity for all involved banks to be enrolled. Some banks are opting to only receive money via FedNow, limiting its potential.
"For these systems to function, all banks involved in a transaction need to be enrolled. This means if a customer's bank is registered on FedNow, but the recipient's bank isn't, transactions cannot be made. In a country like the U.S. with numerous banks, ensuring all are signed up is a herculean task. Additionally, at present, some banks are choosing to only receive money via FedNow, which is an easier implementation process, as opposed to also allowing customers to send money over FedNow. This limitation hinders the full potential of the system,'' he said.
Goodall also discussed the impact of FedNow on the cryptocurrency industry and how merchants can utilize it for payment flows.
"The widespread adoption of instant payment systems like FedNow could potentially decrease the relative advantages of cryptocurrencies for fast, low-cost transactions," he told IBT, adding, "This, however, would largely depend on the adoption, implementation, cost structures, and regulations surrounding FedNow as well as the evolving dynamics of the cryptocurrency market."
Goodall said, "Merchants can use FedNow for instant payments, replacing the need for more traditional payment methods like credit cards, checks, or manual bank transfers. The instant payment capability of FedNow also means faster settlement times for merchants, which can improve their liquidity. Furthermore, use cases like insurance companies approving claims and making payments instantly via FedNow can improve customer satisfaction and operational efficiency."
The Banked CEO was optimistic that the payments system in the U.S. will gradually evolve but expanding FedNow would require much effort and adoption from numerous banks in the country.
"The U.S. payments system will evolve to incorporate more real-time, account-to-account payment methods. The adoption of systems like FedNow and RTP (Real-Time Payments) is expected to grow, providing alternatives to traditional methods, creating a more diversified payment landscape where different payment methods co-exist and are used based on their respective merits and suitability to specific use cases. However, expanding FedNow is a huge task and without required adoption and the massive amount of banks in the United States, it could be difficult to intermesh with the current system," Goodall said.
Jeff Mei, COO of the British Virgin Island-based exchange BTSE, talked to International Business Times about the impact of FedNow in the cryptocurrency industry.
"While FedNow offers the same promises as crypto, especially stablecoins — such as making it possible for people to send and receive payments instantly, and making settlements available round the clock — the systems are fundamentally different," he said, adding, "For one, FedNow facilitates transactions between U.S. banks, but it doesn't expand access to the U.S. dollar for the rest of the world. And because FedNow doesn't use blockchain technology, it is fundamentally centralized in nature. Since it doesn't allow dollars to exist on-chain, stablecoins will continue to dominate and facilitate transactions in the growing DeFi sector, without much impact from the launch of FedNow."
Mei, who leads BTSE's global expansion and strategic operations, said "the FedNow system also requires users to maintain an account with a U.S. institution, therefore not giving the unbanked an option to use the service."
"One positive thing to note is that we can see from the launch of FedNow that innovation in the crypto finance space is putting pressure on incumbents to improve. This is always the benefit of open competition."
As of 12:28 p.m. ET on Monday, HBAR was trading up at $0.06618, with a 24-hour trading volume up by 1348.51% at $257,212,068, representing a 16.50% increase in the last 24 hours and a 20.98% gain over the past seven days.
Based on the latest data from CoinMarketCap, HBAR's total circulating supply stands at 32,960,788,985 HBAR, with its value down by 16.39% at a $2,179,675,352 market cap.
(Corrected at 22:42 E.T on Aug.15, 2023. An earlier version of this article said FedNow has integrated Dropp. The headline and copy have been edited to remove those references and to make clear that FedNow maintains no service relationship with Dropp. The errors are regretted.)
© Copyright IBTimes 2023. All rights reserved.