HBO Max Confirms 'Pretty Little Liars: The Original Sin' Season 2
"Pretty Little Liars: Original Sin" is returning for its sophomore season. HBO Max executives confirmed the renewal Wednesday.
"We are proud of the incredible response both critically and from fans that 'Pretty Little Liars: The Original Sin' has received," Sarah Aubrey, who heads the original content department at HBO Max, said in a statement, as per Variety. "Viewers have embraced our new generation of Liars, and Roberto and Lindsay's brilliantly dark, horror-fueled take on this iconic franchise."
"Along with Alloy and Warner Bros. Television, we are thrilled to continue the 'Pretty Little Liars' legacy," she added.
Series writers and executive producers Roberto Aguirre-Sacasa and Lindsay Calhoon Bring reportedly hinted at a more exciting season for the show in a separate statement. "We are beyond excited to continue telling stories with our amazing group of little liars—exploring their friendships, their romances, their secrets, and their status as scream queens supreme!" they said, according to the outlet.
"Eternal thanks to the fans who have embraced this new, horror-version of 'Pretty Little Liars' — which we'll be continuing, of course — as well as our partners at HBO Max, Warner Bros. Television and Alloy Entertainment. As Tabby would say, 'There's a sequel in the offing!'" they said further.
"Pretty Little Liars: The Original Sin," which premiered on HBO Max in July, is the fourth TV series in the "Pretty Little Liars" franchise. The streaming site describes the 10-episode pilot season as "a coming-of-age, horror-tinged drama" that is set far from Rosewood but within the "Pretty Little Liars" universe.
The slasher series tells what happens to a group of teenage girls after receiving terrifying messages from a mysterious assailant, who claims they are to pay for what their mothers secretly did that resulted in the suicide of a classmate 20 years earlier. The show's first season ended on Aug. 18 with an epic unmasking of the main villain.
"Pretty Little Liars: The Original Sin" stars Bailee Madison, Zaria, Chandler Kinney, Mallory Bechtel, Elena Goode, Malia Pyles, Maia Reficco, Sharon Leal, Lea Salonga, Alex Aiono and Eric Johnson. It remains unknown if they will reprise their respective roles in season 2.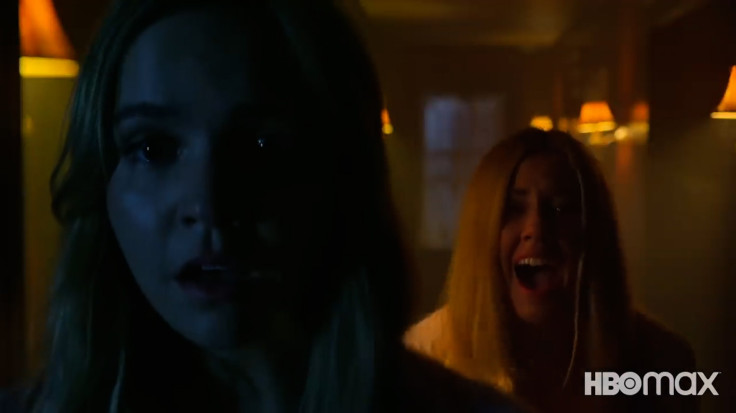 © Copyright IBTimes 2023. All rights reserved.