HBO's 'Confirmation' Revisits Joe Biden's History With Anita Hill, Clarence Thomas And Supreme Court Nominees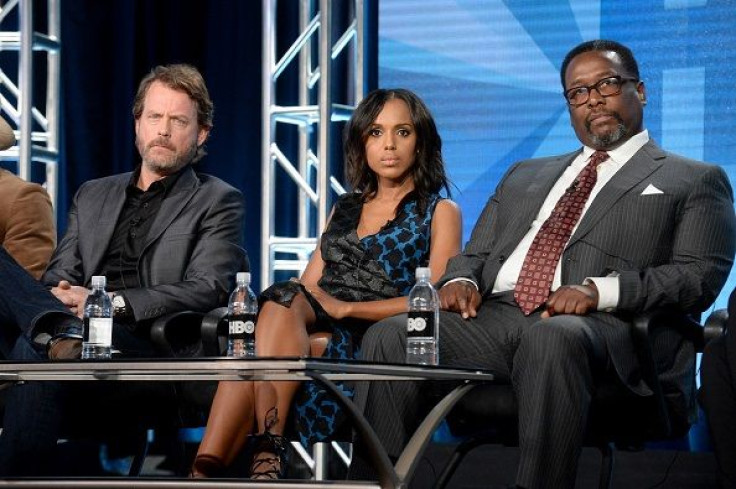 Joe Biden is a pretty popular guy. Despite a penchant for viral gaffes, the current vice president and former U.S. senator from Delaware sports solid favorability numbers and the kind of lovably earnest persona that warranted a cameo as Leslie Knope's favorite politician on the long-running NBC sitcom "Parks and Recreation."
However, a not-so-lovable chapter from Biden's career is about to get some major replay.
Biden's role in the 1991 confirmation hearings for eventual U.S. Supreme Court Justice Clarence Thomas will be under the spotlight in the HBO movie "Confirmation," which premieres Saturday night, starring Kerry Washington as Anita Hill — who accused Thomas, her former boss, of sexual harassment — and Greg Kinnear as Biden, then the chairman of the Senate Judiciary Committee. In the wake of the continuing partisan fight over current Supreme Court nominee Merrick Garland, the movie underscores Biden's troubles in the Senate with past nominees and, for many young viewers unfamiliar with Biden's role in the Hill controversy, could damage his standing as an effective advocate against sexual abuse on college campuses.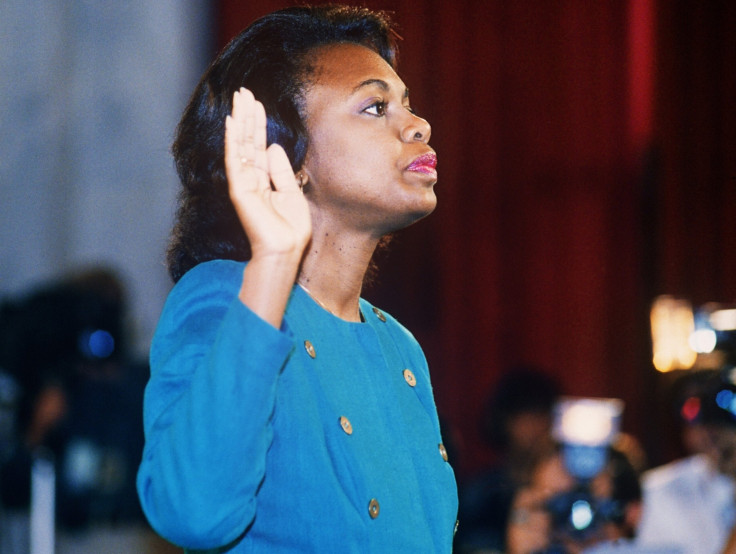 "He brought national attention to the issue," said Marissa Blanchard, vice president of Girl Code Movement, an anti-sexual assault organization at Syracuse University, Biden's law school alma mater. "But this is definitely going to impact it."
During the 1991 confirmation hearings, Biden cut a deal with Republicans not to hear the testimony of four women who would have backed up Hill's claims that Thomas sexually harassed women under his employ at the Department of Education and elsewhere. Biden has drawn much criticism over the years for suppressing the testimony, and Hill herself has said Biden's decision was "a disservice to me — a disservice, more importantly, to the public."
Of late it has been Biden accusing U.S. senators of doing a public disservice with regard to Senate Republicans' refusal to hold a confirmation hearing for Merrick Garland, President Barack Obama's nominee to fill the Supreme Court seat left vacant by the death of Justice Antonin Scalia in February. GOP leaders have used parts of a speech Biden made in 1992, in which he speculatively urges then-President George H.W. Bush not to make a Supreme Court nomination in an election year, as key evidence their blocking of Garland's confirmation is not partisan politics but a matter of principle.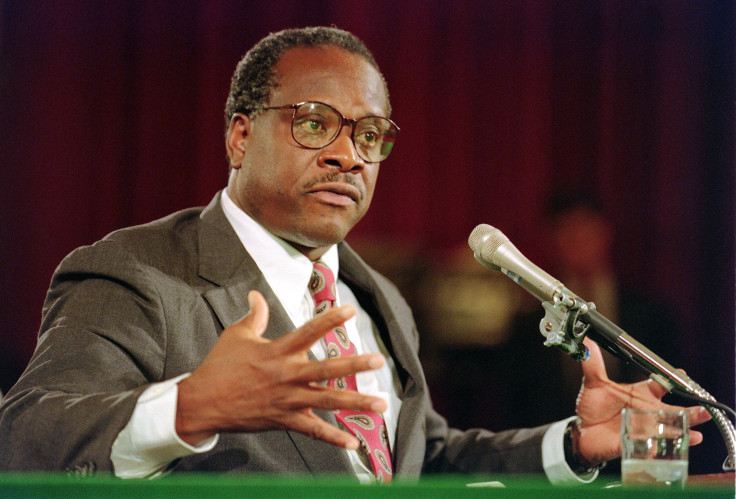 Biden fired back in a scathing editorial in the New York Times, writing in part, "Those brief statements were part of a much more extensive speech that reviewed the history of Supreme Court nomination fights during election years. My purpose was not to obstruct but to call for two important goals: restoring a more consultative process between the White House and the Senate in filling Supreme Court vacancies, and encouraging the nomination of a consensus candidate who could lower the partisan temperature in the country. It is the same view I hold today."
However, many argue Biden raised the partisan temperature of the entire Supreme Court process by playing politics in 1987 during the confirmation hearings for President Ronald Reagan's nominee, Robert Bork. Eyeing a presidential run in 1988, Biden, along with many leading Democrats in the Senate, including Sen. Ted Kennedy, D-Mass., played hardball with the unquestionably qualified Bork. By pressing Bork on many liberal hot-button issues, especially abortion, Democrats were successful in halting Bork's confirmation, leading to the appointment of Anthony Kennedy and, by some accounts, the popularization of political litmus tests in the confirmation process.
"The framers clearly intended the Senate to serve as a check on the president and guarantee the independence of the judiciary," Biden said at the time. "The Senate has an undisputed right to consider judicial philosophy."
However, by the time Thomas' confirmation hearings arrived, Biden was eager to avoid the same level of political gridlock. "Confirmation" seems to reflect that sentiment.
"I do not want to go after this guy on a sex charge. ... This is exactly the kind of thing I hate," the trailer shows Biden, as played by Kinnear, telling an aide.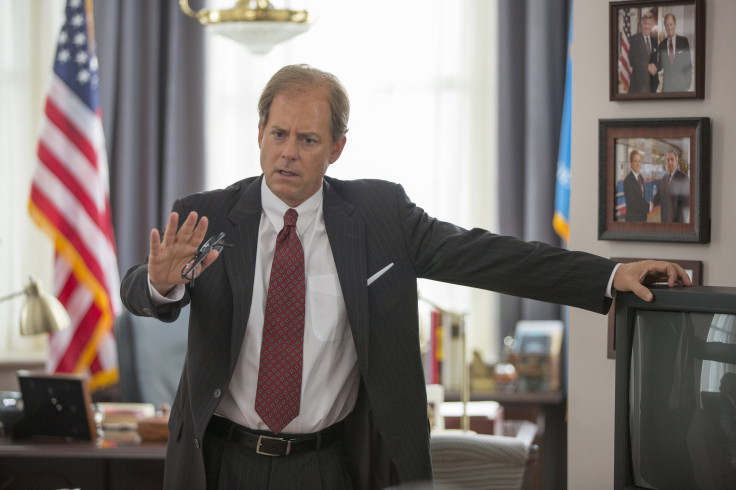 In addition to fighting for a confirmation hearing for Garland, Biden has devoted much of his time as of late speaking out against the high rate of sexual abuse reported on U.S. college campuses. Biden has been touring campuses across the country, even stopping by the Academy Awards in February to urge young people to "step up" and "step in" to prevent a rape or sexual assault. But that makes Biden's seeming reluctance to advocate in 1991 for Hill, an alleged victim of sexual harassment, a bit hard to swallow.
Girl Code Movement's Blanchard said she hadn't heard about Biden's role in the Thomas-Hill hearings until recently, and she suspects most young people watching the HBO film will be learning about it for the first time.
"Biden was just [at Syracuse] in the fall promoting the It's On Us campaign and other groups on campus. I stood on stage with him, so it gets kind of personal," said Blanchard, 22. "I'm disappointed. His legislation, the Violence Against Women Act, came just three years later. What changed in that short amount of time? Just because [abuse] is verbal does not mean it should be devalued."
Blanchard's criticism echoes that of many pundits who point out Biden's handling of the Hill hearings at least partly offsets the goodwill he may have earned through the 1994 Violence Against Women Act, a bill Biden drafted as a senator that expanded protections for victims of domestic violence. However, Blanchard also recognizes the political realities of the time were very different.
"These [sexual harassment] cases were just coming up in the 1990s. There was no precedent for the Anita Hill case," Blanchard said. "Is it OK for someone to change their mind over 20 years? I think it is."
Biden may have evolved on many issues since the early 1990s, but his record with Supreme Court nominees and its effect on his legacy remain complicated.
"He's realizing this is an important issue and trying to cause change," she added. "Changing your ideas on social issues is important."
FOR FREE to continue reading
✔️ Unlock the full content of International Business Times UK for free
offer available for a limited time only
✔️ Easily manage your Newsletters subscriptions and save your favourite articles
✔️ No payment method required
Already have an account?
Log in
© Copyright IBTimes 2023. All rights reserved.